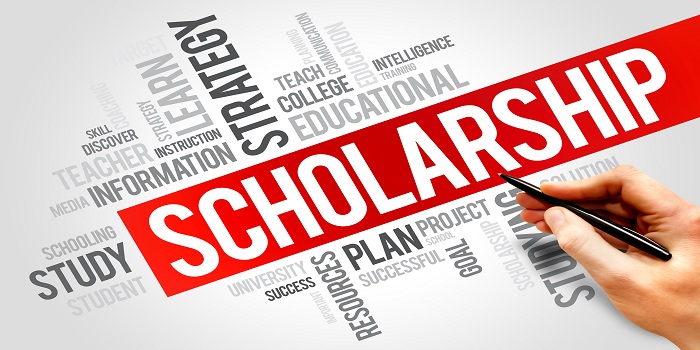 Careers360 has launched the JEE Main Knockout Crash Course and NEET Knockout Crash Course - two intense last minute preparation courses to enable all engineering  and medical aspirants to go on their way to crack the exam successfully. Along with this short term programme, Careers360 has also announced a scholarship scheme based on certain criteria. Open to all candidates who meet the given criteria, the scholarships are both merit based and income based. Interested candidates can check the eligibility for the same and apply using the link given on this page. Candidates who are appearing for their board exams can also apply for the scholarships. Check the complete details of the Careers360 Scholarships with JEE Main Knockout Crash Course and NEET Knockout Crash Course below.

IMPORTANT - [Register to take the online test and get upto 100% scholarship for IIT/JEE 2019 preparation. Apply and get access to smart study material, 30,000+ concepts wise questions, 17 Years IIT JEE Mains solved questions, E-lectures, topic videos and more. Click to apply]
B.Tech Admissions Open 2019
Manipal Institute of Technology
JEE Main Sample Paper
Download Free Sample Paper For JEE Main
Download Now
Eligibility Criteria for Careers360 Scholarships (Merit Based)
| | | | |
| --- | --- | --- | --- |
| S. No. | Parameter | No. of Scholarships | Scholarship |
| 1 | State/National Board (X/XII): Declared/Published Merit List  | Only Top 15 | 90% |
| 2 | In Class X, A1 Grade (in Science and Math Individually ) or % should be >= 91% in science  and Maths individually  | - | 50% |
| 3 | In Class X, A1 Grade in Science and A2 Grade in Math or Vice versa / % should be >= 91% in science  and in b/w 81% to 90%  in Maths or vice versa | - | 25% |
| 4 | In Class XII All National/State Board: > 95 % (AGGR.) | - | 50%       |
| 5 | In Class XII All National/State Board: > 90 % & < = 95 % (AGGR.) | - | 25% |
| 6 | In Class XII All National/State Board: > 80 % & < = 90 % (AGGR.) | - | 15% |
| 7 | KVPY Stage-I Qualified | - | 25% |
| 8 | KVPY Final Stage Qualified | - | 50% |
Eligibility Criteria for Careers360 Scholarships (Income Based)
| | | |
| --- | --- | --- |
| S. No. | Annual income of parents | Scholarship |
| 1 | Upto 2 Lakhs | 80% |
| 2 | Above 2 Lakhs upto to 3 Lakhs | 50% |
| 3 | Above Rs. 3 Lakhs upto Rs. 5 Lakhs | 25% |
How to apply for Careers360 Scholarships?
Click here to fill the Careers360 Scholarships form
Enter the following details 
Name

Email ID

Contact No.

Percentage in Class 10 & Class 12

Annual Parental Income
Submit the details
Students with queries or wishing to avail the scholarships can write an email to [email protected].
The JEE Main/NEET Knockout Crash Course is designed primarily to aid students with their preparation for the JEE Main or NEET entrance exams. The course design is personalised and can be accessed at the comfort and liberty of the students in their homes. The scholarships are aimed at making coaching accessible, efficient, affordable and smart.

Also read -
Questions related to JEE Main
Related E-books and Sample Papers