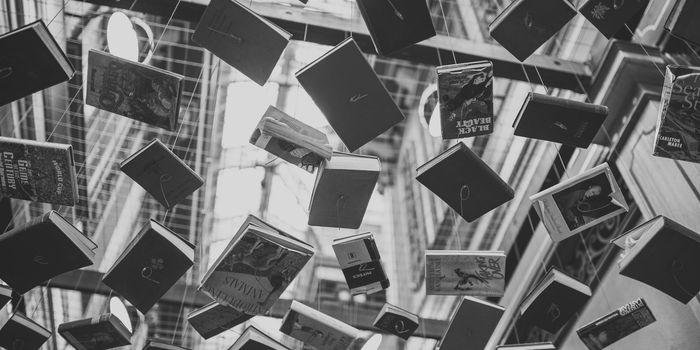 How to Prepare for JEE Main 2019 - With new changes like shift of exam conducting body from CBSE to National Testing Agency (NTA), mode of exam to computer-based (paper I) and exam to be conducted twice a year, candidates need to have a plan of action for the preparation of JEE Main 2019, otherwise they have high chances of missing the boat. Along with class XII boards preparation, managing study for JEE Main 2019 may be a bit difficult due to the difference in the pattern of both the exams but if we have a plan to work upon, preparation will be easy and results will be favorable. To answer this question of 'How to prepare for JEE Main 2019', Careers360 has compiled the necessary JEE Main preparation tips for candidates. While working on their own strategies, candidates can also follow the how to prepare for JEE Main 2019 and prepare better for the exam.

Latest - JEE Main 2019 Mock Test for Student Registration for Practice Centre to begin from September 1

B.Tech Admissions Open 2019
SRM Institute of Science and Technology
JEE Main Rank Predictor
Know your expected Rank
Use Now
The national level entrance exam of JEE Main 2019 is getting bigger and bigger every year and with this, the expectations from the candidates must have also increased.
Candidates can know how to prepare for JEE Main 2019 by referring to the preparation tips given below and following them to make their preparation better and hassle-free.
Watch video on How to Score 180+ Marks in JEE Main 2019
Make a Schedule
The syllabus of JEE Main 2019 is vast and hence needs to be channelized to get the best outcome. To make a way out for studying and revising the complete JEE Main 2019 syllabus, it is vital to make a schedule. Divide the syllabus according to your convenience. It can be topic wise or unit wise for each of the subjects.
Know Syllabus & Pattern Well
Before jumping into the battleground, know and practice with all your weapons. For JEE Main 2019, syllabus and exam pattern are the most important weapons. Know the syllabus and exam pattern of JEE Main very well and plan your preparation accordingly.
Start from the start
Basics are very important. Focus on building on the basic concepts of all the subjects. If the basics will be strong, studies will become easier and interesting too.
Books are your best friends
NCERT's are a must do for all the subjects. Apart from them, pick up the right books for practicing numerical, revising formulas and grasping concepts better.
Important Books for JEE Main 2019
S.No.

Subjects

Books

1

Physics

Concepts of Physics Vol I and II by H.C. Verma

Problems in General Physics by I.E. Irodov

Fundamentals of Physics by Halliday, Resnick & Walker

2

Chemistry

Numerical Chemistry by P. Bahadur

Organic Chemistry by Paula Bruice Yurkanis

Inorganic Chemistry by J.D. Lee

Organic Chemistry by Morrison & Boyd

3

Mathematics

Maths XI & XII by NCERT

Trigonometry by S. L. Loney

Co-ordinate Geometry by S. L. Loney

Higher Algebra by Hall & Knight

Problems in Calculus of One Variable by I.A. Maron
Revise until you become wise
It is not important to revise the syllabus only a month before the exam. As you complete a topic or unit, revise it. But don't spend too much time on it. Revision at this point should be quick.
Sample papers are never ample
With the revision, practicing sample papers comes automatically. Practice as many sample papers as you can and find out your weak areas so that they can be worked upon before the final day.
Mock the test
Attempting mock test is equally necessary. Take up the mock tests that will be officially released by the NTA authorities. Mock tests will give you an actual feel of the exam and help you in increasing your confidence to take up the computer-based exam.
Take necessary breaks
Pressuring self during the preparation days is not a very good idea. Take the right pressure and whenever feel burdened, take a break. Go to a movie, a small outing, play your favorite game or watch your favorite television show. Stress will not help you gain marks in the exam, so better avoid it.
Be positive
Optimistic attitude can change many things. Try and stick to it even if things seem unfavorable. Don't let negative things, people, comments affect you in any way and don't take any such things "too seriously".
Turn a deaf ear in case, you are being compared to "Sharma ji ka ladka". Remember, you have all it in you and that is what will make you succeed and stand out in this chaos of rat race.
These tips and tricks can help students find out the answer to how to prepare for JEE Main 2019. With these suggestions, it is advisable that candidates don't compromise on their hard work and determination because these guidelines are only for help and there is certainly no shortcut to success.
Best wishes to all the aspirants of JEE Main 2019!
Questions related to JEE Main
Related E-books and Sample Papers