BITSAT Exam Pattern 2020 - The Birla Institute of Technology and Science, Pilani, has released the BITSAT exam pattern. Candidates preparing for the exam are advised to check the BITSAT 2020 exam pattern to be familiar with the details about examination. BITSAT exam pattern 2020 consist of the information regarding the examination such as mode, duration, total number of questions and more. BITSAT will be conducted as a computer based test. As per the exam pattern of BITSAT 2020, the examination will be of 3 hours and the candidates will have to answer multiple choice questions. BITSAT 2020 exam pattern will help boost the preparation of the candidates for the upcoming examination. BITSAT 2020 will be conducted during September 16 to 18 and 21 to 23, 2020. Read the full article to know the full details about BITSAT Exam Pattern 2020.
Latest: BITSAT 2020 will be conducted during September 16 to 18 and 21 to 23, 2020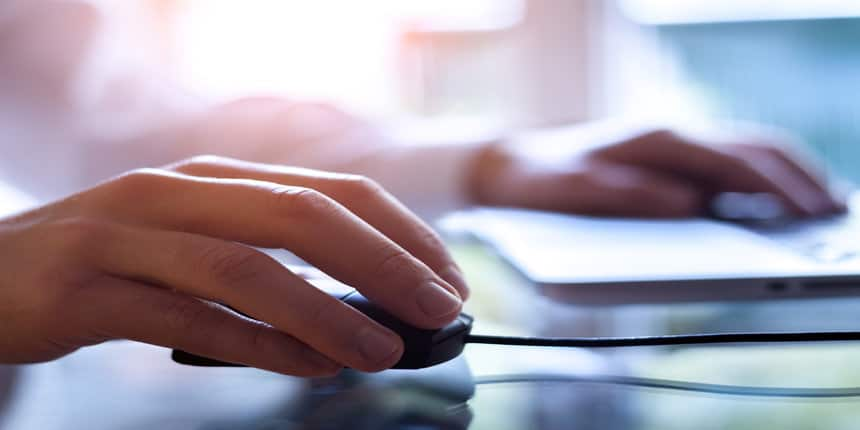 BITSAT 2020 Exam Pattern
Candidates can check the exam pattern to know how the entrance examination will be conducted by the authorities. By referring to the BITSAT exam pattern 2020, the candidates will be able to prepare well and be familiar with the examination.
Exam Pattern of BITSAT 2020
S.No

Particulars

Details

1

Mode of Examination

Computer Based Test (CBT)

2

Duration

3 Hours

3

Type of Questions

Multiple Choice Questions (Objective). Each question will have four options, one being the correct one.

4

Language

The examination will be held only in English language

5

Parts

Part I - Physics

Part II - Chemistry

Part III - English Proficiency and Logical Reasoning

Paper IV - Mathematics/Biology (for B.Pharma)

6

Number of Questions

Physics - 40

Chemistry - 40

English Proficiency - 15

Logical Reasoning - 10

Mathematics/Biology - 45

7

Total Number of Questions

150

8

Marking Scheme

For every correct answer 3 marks will be allotted

For every incorrect answer 1 mark will be deducted

For unattended questions, no marks will be allotted.
BITSAT 2020 Syllabus
The examination will be based on 11th and 12th standard syllabus of NCERT. Candidates are recommended to refer to the NCERT syllabus while preparing for the exam. The authorities will release a sample mock test for the candidates to practice and understand the exam pattern.
BITSAT 2020 Important Topics
Physics

Chemistry

Maths

Biology

Units and Measurements

Kinematics

Newton's Law of Motion

Impulse and Momentum

Work and Energy

Rational Motion

Gravitational

Mechanics of Solids and Fluids

Oscillations

Waves

Heat and Thermodynamics

Electrostatics

Current Electricity

Magnetic Effect of Current

Electromagnetic Induction

Optics

Modern Physics

Electronic Devices

States of Matter

Atomic Structure

Chemical Bonding and Molecular Structure

Thermodynamics

Physical and Chemical Equilibria

Electrochemistry

Chemical Kinetics

Surface Chemistry

Hydrogen and s- block elements

p- d- and f- block elements

Principles of Organic Chemistry and Hydrocarbons

Stereochemistry

Organic Compounds with functional with Oxygen and Nitrogen

Biological, Industrial and Environmental Chemistry

Theoretical Principles of Experimental Chemistry

Algebra

Trigonometry

Two- Dimensional Coordinate Geometry

Three Dimensional Coordinate Geometry

Differential Calculus

Integral Calculus

Ordinary Differential Equations

Probability

Vectors

Statistics

Linear Programming

Mathematical Modelling

Diversity in Living World

Cell: The unit of Life: Structure and Function

Genetics and Evolution

Structure and Function – Plants

Structure and Function -Animals

Reproduction, growth and movement in Plants

Reproduction and Development in Humans

Ecology and Environment

Biology and Human Welfare

Biotechnology and its Applications




The syllabus for english proficiency and logical reasoning is given below.
English Proficiency

Logical Reasoning

Grammar

Vocabulary

Reading Comprehension

Composition

Verbal Reasoning

Nonverbal Reasoning
Important Points about BITSAT 2020 Exam Pattern
The examination will be conducted only in computer based mode.

While answering the questions, the candidates will be able to choose only one answer at once.

The selected answer can be changed anytime if they are unsure.

The question sets for each slot will be different as it will be drawn from a large question bank.

No time limit for individual parts of the test

If a candidate manages to attempt all 150 questions without skipping within 3 hours then they will get to answer 12 more questions to solve. The extra questions will be from Maths/Biology, Chemistry, Physics. (Once a candidate opts for extra questions, they cannot go back to the previous 150 questions.)

After the examination concludes, the scores will be immediately displayed to maintain transparency in terms of correct and incorrect answers.

The scores can also be checked online on the next day. Print out of the scores can be taken for future use.
Frequently Asked Question (FAQs) - BITSAT Exam Pattern 2020
Question: In which mode will BITSAT 2020 be conducted?
Answer:
BITSAT 2020 will be conducted as a computer based test.
Question: Which sections will be involved in the entrance examination?
Answer:
BITSAT 2020 will consist of four sections:
Part I - Physics
Part II - Chemistry
Part III - English Proficiency and Logical Reasoning
Paper IV - Mathematics/Biology (for B.Pharma)
Question: How many questions will be there in BITSAT 2020?
Answer:
Candidates will have to answer total 150 questions in BITSAT 2020.
Question: Does BITSAT 2020 have negative marking?
Answer:
Yes. One mark will be deducted for every wrong answer.
Questions related to BITSAT
Showing 2648 out of 2648 Questions