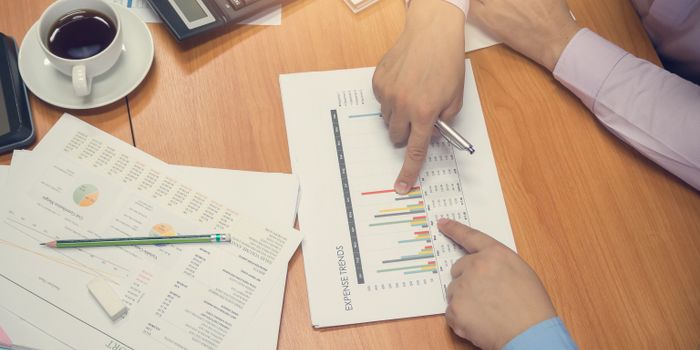 JEE Main Cutoff for NIT Calicut is the minimum cutoff ranks that candidates who are appearing for the JEE Main will have to secure for getting admissions into the engineering courses offered by the institutes. The candidates are required to meet the certain cutoff criteria as will be set by the admission authority of the institute in order to be eligible to sit for the admission process. National Institute of Technology (NIT), Calicut offers nine B.Tech courses namely: Biotechnology Engineering (BT), Chemical Engineering (CHE), Civil Engineering (CE), Computer Science and Engineering (CSE), Electrical and Electronics Engineering (EEE), Engineering Physics, Mechanical Engineering (ME), and Production Engineering (PE). The JEE Main 2019 cutoff for NIT Calicut will include both opening and closing ranks for each course category-wise. A number of factors are kept in mind while the cutoff list is being prepared by the admission authorities of the institute. The cutoff of JEE Main for NIT Calicut will be available as soon as it will be released by the conducting body. Candidates can go throught this article to get the complete information about the JEE Main Cutoff 2019 for NIT Calicut.  
B.Tech Admissions Open 2019
Manipal Institute of Technology
National Testing Agency (NTA) a self-supporting organization will be taking over CBSE in terms of conducting exams starting from 2019. JEE Main 2019 will be conducted by NTA twice a year- once in January and later in April.
JEE Main Sample Paper
Download Free Sample Paper For JEE Main
Download Now
JEE Main 2019 Cutoff for NIT Calicut
The cutoff of JEE Main 2019 for NIT Calicut will be available as soon as it will be announced by the admission authorities. The opening and closing ranks for each course categiory-wise will be displayed to get a better idea of the estimated ranks in the upcoming year.  While preparing the JEE Main cutoff for NIT Calicut, following factors will be considered by the authorities:
Number of Questions asked in the exam

Total number of candidates taking the entrance examination

Number of seats available for the respective course

Previous year's JEE Main cutoff trends

Difficulty level of JEE Main 2019 examination
Previous Year's JEE Main Cutoff for NIT Kurukshetra
JEE Main 2019 cutoff for NIT Calicut will be available after the JEE Main 2019 examination is complete. Candidates who wish to take admission in the NIT Calicut can go through the previous years' NIT Calicut JEE Main cutoff so as to get the probable estimate of the current year cutoff ranks.
JEE Main 2018 Cutoff for NIT Calicut 
JEE Main 2017 Cutoff for NIT Calicut 
S.No 

Name of the programme 

Quota

General

OBC

SC

ST

OR

CR

OR

CR

OR

CR

OR

CR

1.

Biotechnology Engineering

HS

9518

33271

3169

10386

1410

10482

17248

-

OS

16349

28524

6277

8962

1256

4771

1752

2816

2

Chemical Engineering

HS

8768

32892

4778

10533

979

11765

1159

1159

OS

10847

21692

4152

7542

2404

4624

751

1726

3

Civil Engineering

HS

2296

32218

4208

9913

2179

9108

3339

41700

OS

10259

20560

3794

5989

1608

2748

587

956

4

Computer Science Engineering

HS

3502

15208

2135

4714

2011

5183

2493

21704

OS

2111

6616

914

2301

514

1227

337

658

5

Electrical and Electronics Engineering

HS

7329

22455

3373

7782

4129

8913

2007

3310

OS

4733

13181

2373

4180

2022

2665

819

1251

6

Electronics and Communication Engineering

HS

6252

19827

3221

7685

2241

10011

3109

9726

OS

4048

9612

1814

3049

1014

2023

625

922

7

Engineering Physics

HS

10659

28880

4003

9103

4997

11308

-

-

OS

7230

16138

2229

7263

2717

4422

1425

1913

8

Mechanical Engineering

HS

3910

17768

2796

5952

698

7216

663

11070

OS

6521

13229

2165

3872

1199

2049

576

979

9

Production Engineering

HS

15536

34777

5059

11802

7724

10694

-

-

OS

12524

 

24011

5251

8214

3175

4189

1907

3148
JEE Main 2016 Cutoff for NIT Calicut
S.No 

Name of the programme 

Quota

General

OBC

SC

ST

OR

CR

OR

CR

OR

CR

OR

CR

1.

Biotechnology Engineering

HS

2041

27323

3591

7185

3619

10253

5479

5479

OS

8770

27230

4612

9729

3118

5432

1247

1866

2

Chemical Engineering

HS

9582

20486

3259

6344

4586

10300

15068

15068

OS

8429

19309

3309

6795

1933

3501

781

1424

3

Civil Engineering

HS

6047

20165

3030

6145

708

8917

229

18569

OS

7437

16260

2401

4788

1399

2294

442

712

4

Computer Science Engineering

HS

1345

8137

1093

2550

1065

6837

4405

11753

OS

845

3571

342

1044

345

680

231

463

5

Electrical and Electronics Engineering

HS

3665

14103

2197

4074

2112

10222

9640

28679

OS

850

8945

1206

2716

1037

1701

351

658

6

Electronics and Communication Engineering

HS

1087

12416

2364

3656

1916

8816

1414

15211

OS

2373

5574

821

1613

675

1165

278

681

7

Engineering Physics

HS

8624

17753

3134

6637

7089

10055

-

-

OS

2783

16946

3838

5667

1591

2840

1536

2109

8

Mechanical Engineering

HS

3685

10109

1635

3024

353

5873

6524

14130

OS

3803

9542

1363

2936

770

1860

153

631

9

Production Engineering

HS

11080

21461

4305

6958

8350

11664

15240

15240

OS

11639

19748

5231

6645

2744

3789

1424

1812