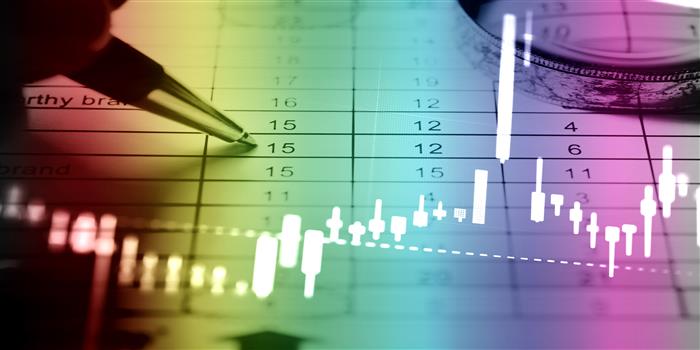 TS EAMCET Cutoff 2018 - Jawaharlal Nehru Technological University (JNTU) determines and releases TS EAMCET 2018 cutoff for candidates aspiring to take admission across the participating institutes of TS EAMCET. The cutoff of TS EAMCET 2018 is the closing rank at which admission to particular B.Tech programmes at a particular institute is closed. This means that the cutoff of TS EAMCET 2018 is the closing rank which aspirants must secure for admissions to B.Tech programmes across the participating institutes. In other words, candidates with ranks below TS EAMCET 2018 cutoff will not be considered for admissions. Aspirants must go through the cutoff ranks of TS EAMCET 2018 to understand about their admission chances. TS EAMCET 2018 cutoff may be released after the result and seat allotment. Minimum qualifying marks is 25% of the maximum marks. There is no minimum qualifying marks for SC/ST candidates. It's advised that candidates must check the cutoff of TS EAMCET 2018 while planning about admissions. The result of TS EAMCET 2018 is announced on May 19. Candidates can check their TS EAMCET 2018 result by submitting registration number, hall ticket number and date of birth. To know complete details and data about TS EAMCET cutoff, read through the article below.

Latest: TS EAMCET 2018 Seat Allotment Round 2 Result Announced 

TS EAMCET Sample Paper
Download Free Sample Paper for TS EAMCET
Download Now
Note: The article does not reflect TS EAMCET cutoff for the year 2018 and 2017 as it's not available officially. Once JNTU releases it, we will update the cutoff ranks of TS EAMCET for the year 2017 and 2018. Meanwhile, candidates can check the cutoff data of TS EAMCET for the previous years.
Which factors determine TS EAMCET Cutoff 2018?
Total number of applications for TS EAMCET 2018.

Total number of questions asked in the paper.

Difficulty level of TS EAMCET 2018 paper.

Candidates performance in TS EAMCET 2018 examination.

TS EAMCET cutoff trends of previous years.
Must know factors related to TS EAMCET 2018 Cutoff
Admissions to eligible candidates will be offered based on TS EAMCET cutoff 2018.

After determining the cutoff of TS EAMCET, JNTU prepares the merit list of the candidates in TS EAMCET 2018 wherein they are given ranks. 

Seat allotment for the entrance test is done for the eligible candidates on the basis of their ranks in TS EAMCET merit list 2018.

Only those candidates will be able to participate in the counselling and seat allotment procedure of TS EAMCET 2018 who secure the cutoff of TS EAMCET 2018.
Previous Years TS EAMCET Cutoff
To Check TS EAMCET Cutoff 2017 - Click Here

To Check TS EAMCET Cutoff 2016 - Click here
To Check TS EAMCET Cutoff 2015 - Click here
TS EAMCET 2016 Cutoff for Top 10 Participating Institutes
S.No

Name of the Institute

Course

Closing Rank

1

30072

12527

8487

10535

11425

12866

32783

2

Chemical Engineering

94211

Civil Engineering

25309

Computer Science & Engineering

20218

Electronics & Communication Engineering

20473

Electrical & Electronics Engineering

22886

25308

86828

Mechanical Engineering

35614

3

Civil Engineering

25291

Computer Science & Engineering

19692

Electronics & Communication Engineering

21659

Electrical & Electronics Engineering

26681

Information Technology

53214

Mechanical Engineering

56713

4

Civil Engineering

59330

Computer Science and Engineering

40498

Electronics & Communication Engineering

46764

Electrical and Electronics Engineering

52368

103613

Information Technology

57017

Mechanical Engineering

58464

5

Civil Engineering

51653

Computer Science and Engineering

37817

Electronics and Communication Engineering

40716

Electrical and Electronics Engineering

53930

Information Technology

55915

Mechanical Engineering

67192

6

Civil Engineering

72292

Computer Science and Engineering

58845

Electronics and Communication Engineering

52730

Electrical and Electronics Engineering

67900

Electronics and Instrumentation Engineering

105747

Information Technology

84723

Mechanical Engineering

104822

7

107561

Computer Science and Engineering

100324

Electronics and Communication Engineering

102414

Information Technology

103562

Mechanical Engineering

106016

8

Civil Engineering

106992

Computer Science and Engineering

40459

Electronics and Communication Engineering

40914

Electrical and Electronics Engineering

47081

Information Technology

45527

Mechanical (Mechatronics) Engineering

103821

Mechanical Engineering

85929

9

77590

Computer Science and Engineering

25055

Electronics and Communication Engineering

27854

84969

10

Civil Engineering

88616

Computer Science and Engineering

35396

Electrical and Electronics Engineering

36050

Mechanical Engineering

43547

56358
TS EAMCET in Numbers
| | | |
| --- | --- | --- |
| Total number of registered candidates | Total registered candidates for Engineering | Total registered candidates for Medical/Agriculture disciples |
| 2,46,522 | 1,44,510 | 1,02,012 |
Source: (Official Data for 2016)
Questions related to TS EAMCET
Related E-books and Sample Papers