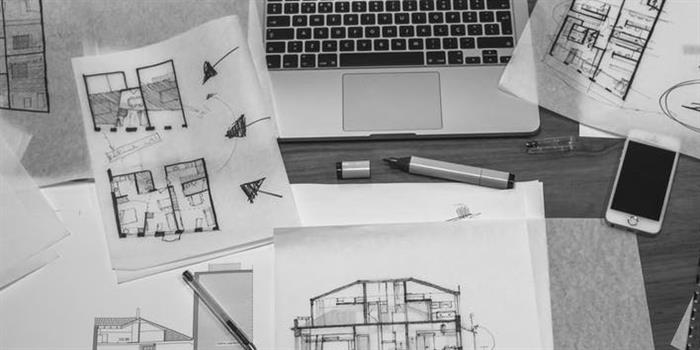 BITSAT Syllabus 2019 - BITS Pilani has announced the BITSAT 2019 syllabus in detail along with the information brochure. Candidates appearing for the entrance exam for the B.E programmes offered at the BITS campuses in Pilani, Goa and Hyderabad can use the syllabus of BITSAT 2019 to prepare and crack the exam successfully. BITSAT will be held from May 16 to 26, 2019. The subject wise topics such Physics, Chemistry, Mathematics and English as to be covered are given in the BITSAT syllabus from which the questions will be asked. Candidates can avail the complete BITSAT 2019 syllabus in this article to prepare well for the entrance exam.
Latest - BITSAT 2019 Application Form  available now 
B.Tech Admissions Open 2019
SRM University AP-Amaravati
Salient points of BITSAT 2019 Syllabus
BITSAT Sample Paper
Download Free Sample Paper for BITSAT
Download Now
BITS will release the detailed BITSAT Syllabus for Physics, Chemistry, Mathematics and English which is a mandatory section of the national level entrance exam. Candidates may note that the syllabus of BITSAT 2019 will be in the lines of the syllabus prescribed for Class 11 and 12 in the NCERT books.
BITSAT 2019 Syllabus
Physics

Chemistry

Maths

Biology

Units and Measurements

Kinematics

Newton's Law of Motion

Impulse and Momentum

Work and Energy

Rational Motion

Gravitational

Mechanics of Solids and Fluids

Oscillations

Waves

Heat and Thermodynamics

Electrostatics

Current Electricity

Magnetic Effect of Current

Electromagnetic Induction

Optics

Modern Physics

Electronic Devices

 

States of Matter

Atomic Structure

Chemical Bonding and Molecular Structure

Thermodynamics

Physical and Chemical Equilibria

Electrochemistry

Chemical Kinetics

Surface Chemistry

 Hydrogen and s- block elements p- d- and f- block elements

Principles of Organic Chemistry and Hydrocarbons

Stereochemistry

Organic Compounds with functional with Oxygen and Nitrogen

Biological, Industrial and Environmental Chemistry

Theoretical Principles of Experimental Chemistry

 

Algebra

Trigonometry

Two- Dimensional Coordinate Geometry

Three Dimensional Coordinate Geometry

Differential Calculus

Integral Calculus

Ordinary Differential Equations

Probability

Vectors

Statistics

Linear Programming

Mathematical Modelling 

Diversity in Living World

Cell: The unit of Life: Structure and Function

Genetics and Evolution

Structure and Function – Plants

Structure and Function -Animals

Reproduction, growth and momenst in Plants

Reproduction and Development in Humans

Ecology and Environment

Biology and Human Welfare

Biotechnology and its Applications

 
Part III consists of English proficiency and Logical Reasoning questions and the syllabus for which is given below.
English Proficiency 

Logical Reasoning 

Grammar

Vocabulary

Reading Comprehension

Composition

 

Verbal Reasoning

Nonverbal Reasoning
BITSAT Exam Pattern 2019 
It is not enough to be well conversant with the syllabus of BITSAT 2019. It is equally important to know the exam pattern to understand the types of questions asked, marking scheme, duration and mode etc. 
BITSAT 2019 Exam Pattern
S.No.

Subjects

No. of Questions

1

Chemistry

40

2

Physics

40

3

English Proficiency

Logical Reasoning

15

10

 

4

Maths/ Biology( B.Pharm)

45

 

Total

150
BITSAT Sample Test (Mock Test)
The sample test paper will release in the last week of April 2019. It can be downloaded and practised offline. The sample test paper by BITSAT 2019 will not only give an idea about the question paper but would also help in clearing doubts and score better. The sample paper would only be for practice purpose. 
Best Books for BITSAT 2019 
Section 

Books 

Physics

Concepts of Physics by H.C. Verma Vol I and Vol II

Problems in General Physics by I.E. Irodov

Arihant Physics by D.C. Pandey

Advanced Level Physics by Nelson and Parker

Fundamentals of Physics Resnick, Halliday, Walker

Chemistry

Atkins Physical Chemistry

Physical Chemistry by N. Awasthi

Organic Chemistry by Paula Bruice Yurkanis

Organic Chemistry by M.S. Chauhan

Inorganic Chemistry by J.D. Lee

Inorganic Chemistry by O.P. Tandon

English Proficiency

Logical Reasoning

BITSAT English Proficiency and Logical Reasoning by Disha Experts

The Pearson Complete guide to the BITSAT (English) by One Learn Education

Wren and Martin

Maths

Higher Algebra by Hall Knight + Bernard -Child

Differential Calculus by Arihant

Integral Calculus by Arihant

Problems in Calculus in One Variable Algebra by I.A. Maron

Class XI and XII R.D. Sharma
FAQ's for BITSAT Syllabus 2019
Question- The BITSAT syllabus is based on which board?
Answer: Actually there is no official indication of that but a close look at the syllabus and feedback from students show that the syllabus of BITSAT is closer to that of class 11 and 12 of CBSE. Hence NCERT books may be ideal for preparation purposes.
Question- Is it sufficient if I only study Chemistry, Physics and Maths? 
Answer- No, as BITSAT is not just about PCM. You will have English Proficiency and Logical Reasoning in the third part for 25 marks which matters in an exam like this. So prepare and get your concepts clear in English Comprehension, Vocabulary, Composition, Verbal and Nonverbal reasoning to score better in the exam.
Question - Can I crack BITSAT if I only study the BITSAT syllabus 2019?
Answer- Yes. This is the official syllabus. As far as reports go, the questions have always been based on this. So if you just prepare by studying just the syllabus, it is enough.
Questions related to BITSAT
Related E-books and Sample Papers