GATE Cutoff for IIT Gandhinagar
GATE Cutoff for IIT Gandhinagar - Indian Institute of Technology, Gandhinagar will release GATE cutoff for M.Tech after the admission process. IIT Gandhinagar GATE 2020 cutoff is the closing score up to which admission will be offered by the institute. Students must note that GATE cutoff for IIT Gandhinagar will be different for all the programs and will also vary for different categories. Admission in IIT Gandhinagar is offered strictly on the basis of GATE. Students who have scores within IIT Gandhinagar GATE cutoff in the year 2020, 2019 or 2018 will be eligible for admission. Aspirants have to fill the application form of IIT Gandhinagar and also register for GATE Common Offer Acceptance Portal. Seats will be allotted to students on the basis of their GATE score and choices filled in COAP. Students can find below more information regarding GATE 2020 cutoff for IIT Gandhinagar and further admission process.
Latest: Check exam analysis of GATE 2020. Also check GATE answer key 2020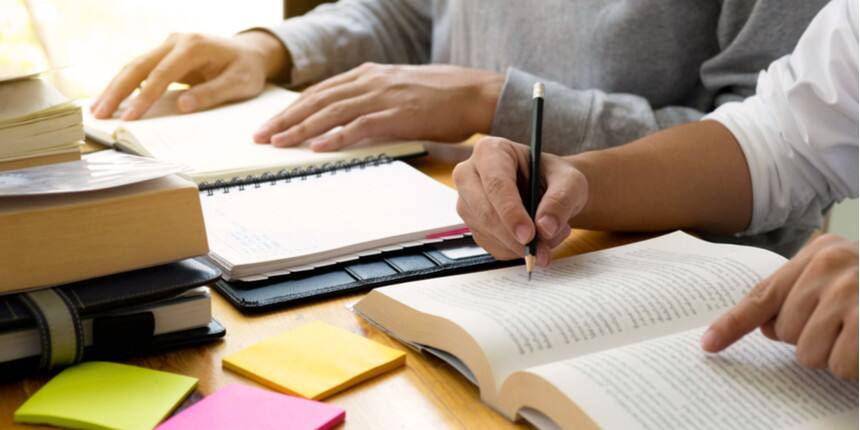 IIT Gandhinagar M.Tech Admission Process
The application form of GATE 2020 was released on August 31, 2019. Admission in M.Tech course at IIT Gandhinagar will be through GATE 2020. Students who wish to apply for admission in the institute need to secure score within IIT Gandhinagar GATE cutoff in order to be considered for admission. Candidates have to fill the application form of IIT Gandhinagar which is released around March in online mode. Students also have to register for COAP. The seat allotment results will be published in COAP portal on the basis of score, choices filled and GATE Cutoff. Institute may also conduct further written test/interview for admission.
Courses offered by IIT Gandhinagar
IIT Gandhinagar offers M.Tech courses in 8 disciplines. Details about the M.Tech courses in IIT Gandhinagar is given below
| | | | |
| --- | --- | --- | --- |
| SI.No. | Courses | SI.No. | Courses |
| 1 | Biological Engineering | 5 | Earth System Science |
| 2 | Chemical Engineering | 6 | Electrical Engineering |
| 3 | Civil Engineering | 7 | Material Science and Engineering |
| 4 | Computer Science & Engineering | 8 | Mechanical Engineering |
Factors which determine GATE Cutoff for IIT Gandhinagar
IIT Gandhinagar GATE cutoff is dependent on several factors listed below
Total number of seats in any particular program

Number of applicants

Difficulty level of the exam

Past year cutoff trends

Category for which cutoff is meant
GATE 2020 Cutoff for IIT Gandhinagar
IIT Gandhinagar will release the cutoff for all the programs after the admission process. The GATE cutoff for IIT Gandhinagar will be released as opening and closing score for which admission is offered. Students must note that cutoff will be different for all the programs and will also vary as per the category of candidates.
Previous Year GATE Cutoff for IIT Gandhinagar
Students can find below the GATE cutoff for IIT Gandhinagar for previous years. The cutoff is given as opening and closing score for all the programs as per category
GATE Cutoff 2017 for IIT Gandhinagar
Discipline

GATE Paper

General

OBC

SC/ ST/ PwD

Biological Engineering

CH

500

450

333

AG

450

405

297

BT

420

378

277.2

CY

450

405

297

CE

500

450

333

CS

500

450

333

EE

550

495

363

EC

550

495

363

XE

450

405

297

IN

550

495

363

PE

450

405

297

ME

550

495

363

XL

420

378

277.2

PH

450

405

297

ME

400

360

266.68

Material Science Engineering

MT

350

315

234

Other than MT

550

495

368

EC

600

540

400

Other than EC

660

594

440

Earth System Science

Engineering

Science

570

513

380

430

387

287

CE

620

558

413

Chemical Engineering

CH

432

338

289

Computer Science Engineering

CS

600

540

396
GATE 2016 Cutoff for IIT Gandhinagar
Discipline

GATE Paper

General

OBC

SC/ ST/ PwD

CH

432

338

289

Biological Engineering

AG

375

337.5

247.5

BT

375

337.5

247.5

CY

450

405

297

CE

450

405

297

CS

400

360

264

EE

450

405

297

EC

520

468

343.2

XE

400

360

264

IN

400

360

264

MA

450

405

297

ME

550

495

363

XL

365

328.5

240.9

ME

600

540

400

Material Science Engineering

Other than MT

300

270

300




450

405

300

Other than MT

640

576

426




650

594

440

Earth System Science

GG

400

360

264

MA

400

360

360

PH

400

360

360

XL

380

342

250.8

AG

550

495

363

CE

500

450

330

AE

500

450

330

AR

500

450

330

BT

500

450

330

CH

500

450

330

CS

500

450

330

EC

500

450

330

XE

500

450

330

IN

500

450

330

ME

500

450

330

MN

500

450

330

PI

500

450

330

CE

660

594

440
Questions related to GATE
Showing 14548 out of 14548 Questions