JEE Main Cutoff for IIITDM Kancheepuram 2021 - Check Now
IIITDM Kancheepuram JEE Main Cutoff 2021- The authorities shall announce JEE Main 2021 cutoff for IIITDM Kancheepuram. JEE Main cutoff is the opening and closing rank within which admission is offered at IIITDM Kancheepuram. The IIITDM Kancheepuram JEE Main 2021 cutoff will be released after the completion of counselling process of JEE Main. The JEE Main cutoff for IIITDM Kancheepuram is different for various programs offered by the institute as well for various categories under which admission is offered. Students seeking more information about IIITDM Kancheepuram JEE Main cutoff 2021 can find information in the below article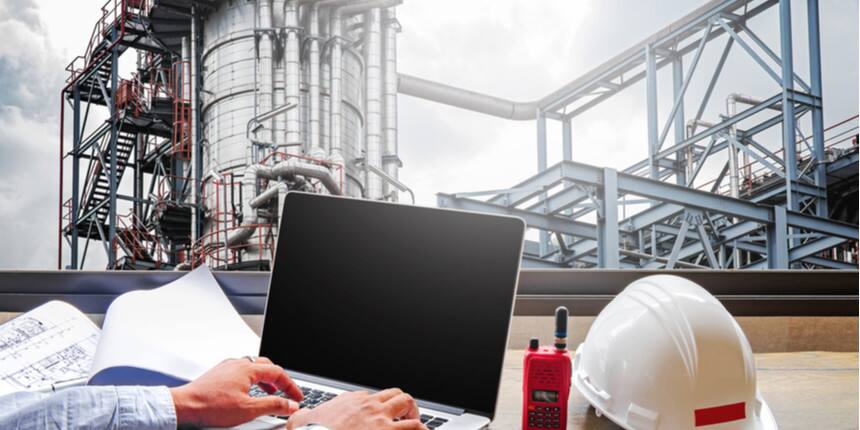 Programs Available in IIITDM Kancheepuram
The Indian Institute of Information Technology, Design and Manufacturing, Kancheepuram offers specialised B.Tech courses in various disciplines of engineering. Students have to secure rank within IIITDM Kancheepuram JEE Main cutoff 2021 to grab a seat in any of the programs offered by the institute.The complete list of all programs offered by the institute is given below
Undergraduate Courses
B.Tech in Smart Manufacturing
Dual Degree Courses (Integrated B.Tech-M.Tech 5 Year Course)
B.Tech in Computer Science and Engineering and M Tech Computer Science and Engineering

B.Tech in Electronics and Communication Engineering and M.Tech in Electronics and Communication Engineering with specialization in VLSI Design

B.Tech in Electronics and Communication Engineering and M.Tech in Electronics and Communication Engineering with specialization in Communication Systems Design

B.Tech in Mechanical Engineering and M.Tech in Mechanical Engineering with specialization in Advanced Manufacturing

B.Tech in Mechanical Engineering and M.Tech in Mechanical Engineering with specialization in Product Design
Determining Factors of IIITDM Kancheepuram JEE Main Cutoff 2021
The official authority will decide the JEE Main cutoff for IIITDM Kancheepuram considering several factors. The main points which are considered while preparing the JEE Main cutoff for IIITDM Kancheepuram is given below
Number of applicants for the institute

Total seats available for admission

Difficulty level of JEE Main 2021

Category for which admission is taken

Past year cutoff of JEE Main for IIITDM Kancheepuram
IIITDM Kancheepuram JEE Main Cutoff 2021
Students are provided below the previous year cutoff of JEE Main for IIITDM Kancheepuram to know the ranks within which admission was offered by the institute. The JEE Main 2020 cutoff for IIITDM Kancheepuram will be available after the completion of counselling process
-->
JEE Main 2019 Cutoff for IIITDM Kancheepuram
| | | | | | | |
| --- | --- | --- | --- | --- | --- | --- |
| Course Name | | OBC | EWS | General | SC | ST |
| Computer Science and Engineering | Closing Rank | 6251 | 2336 | 15862 | 4383 | 2052 |
| Electronics and Communication Engineering | Closing Rank | 7905 | 2953 | 20778 | 5183 | 2755 |
| Mechanical Engineering | Closing Rank | 10438 | 4140 | 29180 | 5856 | 2632 |
| Smart Manufacturing | Closing Rank | 13954 | 5560 | 38737 | 8230 | 4217 |
| B. Tech-M.Tech Mechanical Engineering with specialization in Product Design | Closing Rank | 13288 | 5237 | 38623 | 6895 | 3964 |
| B. Tech-M.Tech Mechanical Engineering with specialization in Advanced Manufacturing | Closing Rank | 13667 | 5597 | 40529 | 7999 | 3658 |
| Computer Science and Engineering (Integrated Dual Degree) | Closing Rank | 9060 | 3610 | 23855 | 5685 | 3279 |
| B. Tech. -M.Tech Electronics and Communication Engineering with specialization in Communication Systems Design | Closing Rank | 10980 | 4550 | 32339 | 7214 | 3266 |
| B. Tech-M.Tech Electronics and Communication Engineering with specialization in VLSI Design | Closing Rank | 11471 | 4660 | 29735 | 6982 | 3431 |
IIITDM Kancheepuram JEE Main Cutoff for 2018
Course Name (B.Tech 4 Year Program)

Categories

Opening Rank

Closing Rank

Computer Science and Engineering

General

367

15067

OBC-NCL

177

5870

SC

1419

4137

ST

1429

2652

Electronics and Communication Engineering

General

608

18578

OBC-NCL

401

7631

SC

3118

4955

ST

1838

2628

Mechanical Engineering

General

1061

30756

OBC-NCL

610

10503

SC

2235

7471

ST

1362

4045
JEE Main Cutoff for IIITDM Kancheepuram (2017)
S.No.

Name of the Course

Category

Opening Rank

Closing Rank

1

Computer Science Engineering (4 Years)

General

7594

15995

OBC

4577

6288

SC

2572

4136

ST

857

2976

2

Computer Engineering (5 Years, Bachelor and Master of Technology (Dual Degree)

General

11297

23128

OBC

5141

8559

SC

2292

5682

ST

2019

3411

3

Electronics and Communication Engineering with specialization in Design and Manufacturing (4 Years, Bachelor of Technology)

General

11540

19961

OBC

4614

7138

SC

3550

3938

ST

1782

3241

4

Electronics and Communication Engineering with specialization in Design and Manufacturing + M. Tech - VLSI and Electronic Systems Design (5 Years, Bachelor and Master of Technology (Dual Degree)

General

14726

26609

OBC

6442

9757

SC

4098

5629

ST

2282

4503

5

Electronics and Communication Engineering with specialization in Design and Manufacturing + M. Tech - Signal Processing and Communication Systems Design (5 Years, Bachelor and Master of Technology (Dual Degree)

General

15728

28979

OBC

7506

10226

SC

1965

5743

ST

2967

3317

6

Mechanical Engineering with specialization in Design and Manufacturing (4 Years, Bachelor of Technology)

General

13164

26086

OBC

4195

9254

SC

3854

5993

ST

1998

3873

7

Mechanical Engineering with specialization in Design and Manufacturing + M. Tech - Product Design (5 Years, Bachelor and Master of Technology (Dual Degree)

General

13815

32333

OBC

5731

11685

SC

3124

6162

ST

2539

4950

8

Mechanical Engineering with specialization in Design and Manufacturing + M. Tech - Advanced Manufacturing (5 Years, Bachelor and Master of Technology (Dual Degree))

General

17082

33612

OBC

5838

11037

SC

5128

6235

ST

3246

4651

9

Smart Manufacturing

General

18503

33350

OBC

7244

11906

SC

4867

7924

ST

2713

5353
IIITDM Kancheepuram (2016) JEE Main Cutoff
S.No.

Name of the Course

Category

Opening Rank

Closing Rank

1

Computer Science Engineering

General

4277

21027

General_PWD

209

811

OBC-NCL

2394

8997

SC

2039

5665

ST

1138

2471

2

Electronics and Communication Engineering

General

5531

28069

OBC-NCL

3650

11374

OBC-NCL_PWD

142

852

SC

2176

6759

ST

885

3305

3

Manufacturing Engineering

(5 Year Program)

General

13421

27298

General_PWD

992

1199

OBC-NCL

6457

10095

SC

2817

6377

ST

1309

2794

4

Mechanical Engineering

General

17646

30344

OBC-NCL

5822

11647

SC

3391

6412

ST

2140

3736

5

Mechanical Engineering - Design and Manufacturing

(5 Year Program)

General

9674

23189

OBC-NCL

3711

8941

SC

2574

5769

ST

1547

2075
Frequently Asked Question (FAQs) - JEE Main Cutoff for IIITDM Kancheepuram 2021 - Check Now
Question: What does the JEE Main Cutoff for IIITDM Kancheepuram reflect?
Answer:
It reflects the opening and closing ranks within which engineering admissions will be offered at IITDM Kancheepuram.
Question: Who conducts counselling for admission to IITDM Kancheepuram?
Answer:
The Joint Seat Allocation Authority (JoSAA) conducts the counseling process for admissions through JEE Main.
Question: Is JEE Main cutoff of IITDM Kancheepuram common for candidates of all the categories?
Answer:
No, it is different for candidates belonging to various reserved and unreserved categories of students.
Question: How many engineering specializations are offered at IITDM Kancheepuram?
Answer:
Almost 9 B. Tech specializations are offered at the institute wherein admissions are offered through JEE Main.
Questions related to JEE Main
Showing 112402 out of 112403 Questions