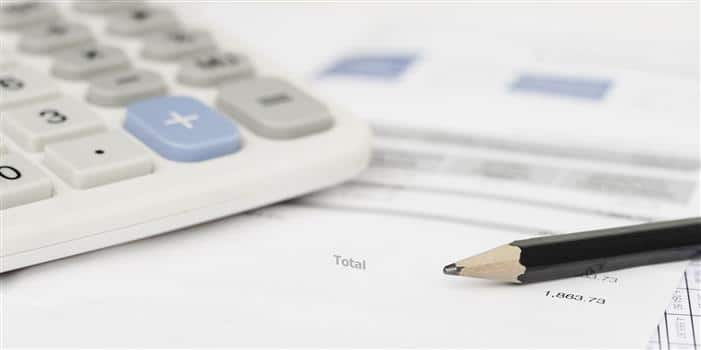 JEE Main Cutoff for B.Arch/ B.Planning 2018 – The minimum ranks required for admissions into the Architecture and Planning courses are available in JEE Main 2018 Cutoff for B.Arch/B.Planning. Candidates can check the cutoff of JEE Main for B.Arch/B.Planning to know the opening and closing ranks that have to be secured for admissions into the participating NITs and CFTIs. JEE Main cutoff for B.Arch/B.Planning varies according to the institute selected by the candidates. Various factors related to JEE Main examination are taken into consideration while preparing the cutoff of JEE Main for B.Arch/B.Planning. Candidates who secure within the cutoff range will more likely be allotted into the respective course and institute. The home state and other state quota is available in the cutoff of JEE Main for B.Arch/B.Planning. The candidates can check the previous years' JEE Main Cutoff for B.Arch/B.Planning for reference. Read the full article on JEE Main 2018 Cutoff for B.Arch/B.Planning for more information.

IMPORTANT - JEE Knockout Online Crash Course Available for JEE 2019 Aspirants

[A personalized course to clear IIT / JEE 2019 with the access of Mock Test Series ( Subject & Topic Wise ), 250 Hours Videos & E-Lectures, 50,000+ Concepts & Topics, 16 Years JEE Solved Papers, Most Asked Questions, Personalized Strength Sheet and more. Get Now]
JEE Main Sample Paper
Download Free Sample Paper for JEE Main
Download Now
Factors that Determine JEE Main Cutoff for B.Arch/B.Planning
The following factors will be considered by the candidates while preparing the cutoff of JEE Main for B.Arch/B.Planning:
Performance of the candidates in the examination

Previous cutoff trends

Difficulty level of the examination

Number of candidates applying for JEE Main 2018

Total number of questions asked in the exam
Prepare for IIT / JEE Main 2019 with concept and topic wise videos by exam experts. Get the complete course videos direct to your inbox. Click to Subscribe
Previous Years' JEE Main Cutoff for B.Arch/B.Planning
The candidates can check the previous years' JEE Main cutoff for B.Arch/B.Planning to know the probable cutoff for this session.
JEE Main 2017 Cutoff for B.Arch/B.Planning
Architecture Engineering in NITs
 

S.No

 

Name of the Institutes

 

Category

Home Quota

Other State

Opening Rank

Closing Rank

Opening Rank

Closing Rank

1

General

610

2697

498

1738

OBC-NCL

522

2600

439

959

SC

277

849

114

371

ST

130

642

77

233

2

General

578

3105

497

1928

OBC-NCL

520

1842

373

1060

SC

230

603

130

511

ST

74

414

86

236

3

General

240

1302

386

1475

OBC-NCL

282

498

291

637

SC

52

174

109

307

ST

50

1834

37

41

4

General

1746

6297

920

2325

OBC-NCL

2439

10461

446

1105

SC

301

676

197

512

ST

118

562

91

247

5

General

1986

4153

1526

2553

OBC-NCL

984

1759

548

1130

SC

366

762

117

593

ST

160

511

78

78

6

General

1783

8370

547

2450

OBC-NCL

1265

5094

552

1117

SC

564

3173

165

526

ST

47

331

93

364

7

General

1472

4216

639

1712

OBC-NCL

1127

2453

292

835

SC

283

666

149

305

ST

105

335

28

135

8

National Institute of Technology, Tiruchirappalli

 

 

 

General

413

1149

79

831

OBC-NCL

314

465

127

470

SC

79

285

55

148

ST

291

599

10

64

9

General

312

1931

850

1952

OBC-NCL

397

945

394

851

SC

54

242

85

434

ST

96

115

45

97
Architecture Engineering in CFTIs
 

S.No

 

Name of the Institutes

 

Home Quota

Other State

Category

Opening Rank

Closing Rank

Opening Rank

Closing Rank

1

General

1514

6633

592

2194

SC

392

1193

166

471

ST

180

1042

63

249

2

General

1605

3373

1605

3373

SC

302

658

302

658

ST

141

453

141

453

3

General

183

1017

183

1017

OBC-NCL

270

956

270

956

SC

90

238

90

238

ST

68

245

68

245

4

General

2

523

2

523

OBC-NCL

110

371

110

371

SC

14

105

14

105

ST

12

94

12

94

65

School of Planning and Architecture, Vijayawada

 

 

 

 

General

280

1676

280

1676

OBC-NCL

335

858

335

858

SC

102

397

102

397

ST

64

336

64

336

6

General

1461

3474

1461

3474
 

S.No

 

Name of the Institutes

 

Category

Home Quota

Other State

Opening Rank

Closing Rank

Opening Rank

Closing Rank

1

Maulana Azad National Institute of Technology, Bhopal

General

1393

5952

1259

3388

OBC-NCL

938

3195

571

1285

SC

270

1143

262

592

ST

268

1559

142

461

2

School of Planning and Architecture, Bhopal

General

989

3214

989

3214

OBC-NCL

478

1287

478

1287

SC

259

646

259

646

ST

179

456

179

456

3

School of Planning and Architecture, Vijayawada

 

 

 

 

General

911

3265

911

3265

OBC-NCL

524

1292

524

1292

SC

256

655

256

655

ST

171

469

171

469

4

School of Planning and Architecture, New Delhi

General

415

2052

415

2052

OBC-NCL

340

889

340

889

SC

93

529

93

529

ST

53

278

53

278
JEE Main 2016 Cutoff for B.Arch/B.Planning
Architecture Engineering in NITs
S.No

Name of the Institute

Category

Opening Ranks

Closing Ranks

1

Malaviya National Institute of Technology, Jaipur

General

165

2475

General_PWD

38

38

OBC-NCL

419

1731

SC

164

573

ST

40

495

2

Maulana Azad National Institute of Technology, Bhopal

General

875

3734

General_PWD

41

71

OBC-NCL

512

1546

SC

234

444

ST

96

451

3

National Institute of Technology, Calicut

General

203

2136

General_PWD

77

77

OBC-NCL

390

835

OBC-NCL_PWD

11

32

SC

73

670

ST

48

1051

4

National Institute of Technology, Hamirpur

General

1271

7485

General_PWD

74

74

OBC-NCL

681

12086

SC

208

996

ST

54

1163

5

National Institute of Technology, Patna

General

2054

5569

General_PWD

11

11

OBC-NCL

785

2038

SC

327

893

ST

92

932

6

National Institute of Technology, Raipur

General

1707

7321

OBC-NCL

644

4459

OBC-NCL_PWD

26

26

SC

269

2451

ST

179

503

7

National Institute of Technology, Rourkela

General

858

2943

General_PWD

59

59

OBC-NCL

517

1571

SC

99

401

ST

57

566

8

National Institute of Technology, Tiruchirappalli

General

426

3286

General_PWD

23

23

OBC-NCL

291

1525

SC

44

319

ST

20

901

9

Visvesvaraya National Institute of Technology, Nagpur

General

575

2377

General_PWD

70

70

OBC-NCL

426

1173

SC

121

403

SC_PWD

14

14

ST

50

218
Architecture Engineering in CFTIs
S.No

Name of the Institute

Category

Opening Ranks

Closing Ranks

1

Birla Institute of Technology, Mesra

General

698

6481

General_PWD

78

78

SC

314

598

ST

114

908

2

Indian Institute of Engineering Science and Technology, Shibpur

General

1015

3854

OBC

941

1606

OBC-NCL

547

1606

SC

200

332

ST

144

303

3

Mizoram University, Aizawl

General

2259

4696

General_PWD

87

178

SC

401

762

ST

173

643

4

School of Planning and Architecture, Bhopal

General

816

2144

General_PWD

49

207

OBC

539

1022

OBC-NCL

489

1058

OBC-NCL_PWD

45

111

SC

126

414

ST

137

347

5

School of Planning and Architecture, Delhi

General

98

975

General_PWD

29

29

OBC

238

544

OBC-NCL

200

556

OBC-NCL_PWD

21

21

SC

69

223

SC_PWD

3

23

ST

28

99

6

School of Planning and Architecture, Vijayawada

General

836

3542

General_PWD

55

55

OBC-NCL

510

1306

OBC-NCL_PWD

31

56

SC

63

536

ST

32

517

7

Shri Mata Vaishno Devi University, Katra

General

2026

4791
Planning Engineering
S.No

Name of the Institute

Category

Opening Ranks

Closing Ranks

1

Maulana Azad National Institute of Technology, Bhopal

General

314

5493

OBC-NCL

629

1963

SC

93

1103

ST

120

530

2

School of Planning and Architecture, Delhi

General

434

2292

OBC

450

1174

OBC-NCL

450

1175

SC

182

354

SC_PWD

23

23

ST

87

541

3

School of Planning and Architecture, Vijayawada

General

1528

4369

General_PWD

85

213

OBC

1106

1607

OBC-NCL

744

1667

SC

280

786

ST

248

455
Questions related to JEE Main
Related E-Books and Sample Papers