JEE Main Syllabus 2024 - NTA will release the JEE Main 2024 syllabus pdf online. Candidates need to check the information bulletin of JEE Main to check the syllabus JEE Main 2024. Moreover, the JEE Main 2024 syllabus with weightage pdf will be updated on this page soon after the official release. The syllabus of JEE Main 2024 comprises important topics from Physics, Chemistry, and Mathematics. The authority will prepare the JEE Main 2024 question paper on the basis of the topics mentioned in the syllabus of JEE Main 2024. National Testing Agency will conduct the JEE Main exam in online mode for two papers - paper 1 (B.E/BTech) and paper 2 (BArch /BPlan).
Also Read: Best books for JEE Main | JEE main previous year question | JEE Main revision plan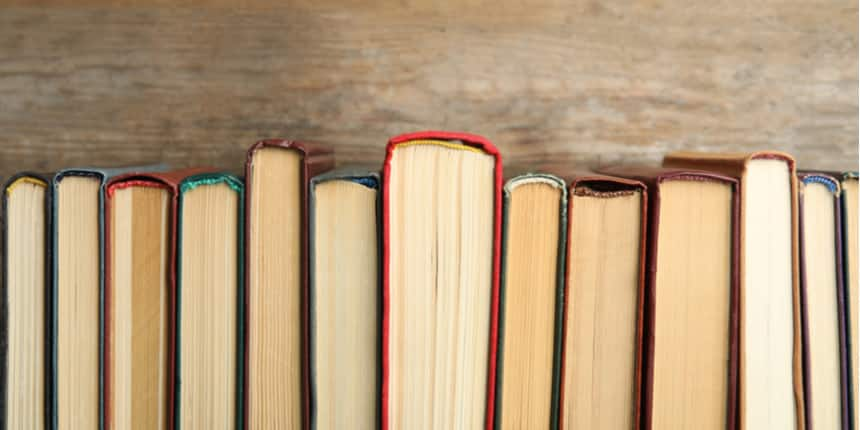 JEE Main Syllabus 2024 - Download Physics, Chemistry, Mathematics Syllabus PDF
JEE Main aspirants can use the JEE Main syllabus for the preparation of the test and also in planning the preparation strategy. Preparation is a crucial part of any entrance examination. Along with the syllabus candidates must check the JEE Main 2024 exam pattern. Having the knowledge of the syllabus and exam pattern will help the candidates to focus on the JEE Main 2024 high weightage topics. Candidates are advised to take a number of JEE Main mock tests during the preparation of the exam to check the level of preparation. For a more detailed JEE Main syllabus 2024, candidates can check the following.
JEE Main Syllabus 2024
NTA has not released the JEE Main 2024 syllabus yet. However, candidates can check the previous year JEE Main syllabus below to get the idea of important topics.
JEE Main 2024 Syllabus (Physics, Chemistry, Mathematics)
JEE Main syllabus will be available for all subjects in pdf format. Candidates can check the JEE Main syllabus for both Paper 1 (B.E./B.Tech) and Paper 2 (B.Arch/B, Plan) from the tables given below. Refer to NCERT 12th solutions and NCERT 11th solutions to prepare for the exam. Checking the JEE Mains 2024 syllabus candidates will get to know which topics have high weightage in each chapter. Knowing the syllabus helps the candidate to focus on the most important topics in each subject. Below we have provided the syllabus of JEE Main 2024 for the convenience of students.
JEE Main Physics Syllabus 2024
Below is the list of important chapters of Physics. Candidates should cover the entire syllabus of Physics to score good marks in the exam. Knowing the syllabus makes it easy to focus on the important topics. Check JEE Main Physics syllabus here.
Section A
Section B
JEE Main Syllabus 2024- Chemistry
Chemistry is further divided into Physical, Organic, and Inorganic chemistry. Know the JEE Main Chemistry syllabus of all sections below. Check the Chemistry syllabus of JEE Mains 2024.
JEE Main Syllabus 2024 for Physical Chemistry
JEE Main 2024 Syllabus for Organic Chemistry
JEE Main Syllabus 2024 for Inorganic Chemistry
JEE Main Mathematics Syllabus 2024
Below is the list of JEE Main Mathematics important chapters that one should prepare for exam. Candidates should cover the entire syllabus to get good marks.
JEE Main Syllabus 2024 for Paper 2 Aptitude Test (B.Arch/B.Planning)
Candidates who are appearing for the JEE Main paper 2 (B.Arch / B.Planning) must be aware of the syllabus. Being aware of JEE Main B.Arch syllabus / B. Planning syllabus is very important. One can avoid unnecessary topics. Below are the topics that are included in the JEE Main Paper 2 syllabus for the candidates who are appearing for B.Arch/ B.planning courses.
Part I

Awareness of persons, places, Buildings, and Materials. Objects, Texture related to Architecture and build—environment. Visualizing three-dimensional objects from two-dimensional drawings. Visualizing. different sides of three-dimensional objects. Analytical Reasoning Mental Ability (Visual, Numerical, and Verbal).

Part II

Three-dimensional - perception: Understanding and appreciation of scale and proportion of objects, building forms, and elements, color texture, harmony, and contrast. Design and drawing of geometrical or abstract shapes and patterns in pencil. Transformation of forms in both 2-D and 3-D union, subtraction, rotation, development of surfaces and volumes, Generation of Plans, elevations, and 3-D views of objects. Creating two-dimensional and three-dimensional compositions using given shapes and forms.

Sketching of scenes and activities from memory of urbanscape (public space, market, festivals, street scenes, monuments, recreational spaces, etc.), landscape (river fronts, jungles, trees, plants, etc.), and rural life.

Part III (Planning)

General Awareness regarding development issues, government programs/schemes, etc., Comprehension, critical thinking, analytical skills, graphs, charts, and map reading skills, simple statistics, CBSE class X Social Sciences topics.
JEE Main 2024 Exam Pattern
While preparing for the examination, the candidates are advised to check the official exam pattern along with the syllabus of JEE Main 2024. Details about how the entrance examination will be conducted and information related to the features such as total marks, duration, language, number of questions, marking scheme, and more will be known through the previous year's JEE Main exam format.
JEE Main Exam Pattern 2024 - Paper 1
Parameters

Exam Pattern Details

Exam Mode

Computer-based test mode

Exam Duration

3 hours (4 hours for persons with benchmark disabilities)

Subjects

Physics, Chemistry, and Mathematics

Total number of questions

90 (need to answer 75 questions) (Each subject will have 20 MCQs and 10 numerical ques out of which 5 is a must)

Type of Questions

20 Objective questions having 4 options each with only 1 correct option
10 Numerical questions out of which 5 need to be answered

Marking Scheme

JEE Main Marking Scheme for Paper 1 is-

For MCQs - 4 Marks will be awarded for every correct answer and 1 Mark will be deducted for every incorrect answer

For an answer with a numeric value - 4 Marks will be awarded for every correct answer and 1 Mark will be deducted for every incorrect answer

Maximum Marks

300

Medium of paper

English, Hindi, Assamese, Bengali, Gujarati, Kannada, Marathi, Malayalam, Odia, Punjabi, Tamil, Telugu, and Urdu.
JEE Main 2024 Paper 2 Exam Pattern
Particulars

Exam Pattern Details

Mode of Examination

Computer-based examination except for the Drawing section in B.Arch

Language of Examination

English & Hindi- For All Centre Cities

Duration of Examination

3 hours

Number of Sections

There are three sections in both B.Arch and B.Plan papers.

B.Arch:

Mathematics

Aptitude test

Drawing test

B.Plan:

Mathematics

Aptitude test

Planning test

Type of Questions

B.Arch- Type of questions for each section of B.Arch-

Mathematics- Multiple-choice questions and questions with numerical value as answers

Aptitude- Multiple-choice questions

Drawing- Drawing aptitude

B.Planning- Type of questions for each section of B.Planning-

Mathematics- Multiple-choice questions and questions with numerical value as answers

Aptitude- Multiple-choice questions

Planning- Multiple-choice questions

Number of Questions

B.Arch: 82 Questions

B.Plan: 105 Questions

Total Marks

400 Marks

Marking Scheme

JEE Main Marking Scheme for Paper 2 is-

MCQs- Candidates will be awarded 4 marks for each correct answer and there will be a negative marking of 1 mark on each incorrect answer.

Questions with numerical value answers - Candidates will be awarded 4 marks for each correct answer and there will be a negative marking of 1 mark for each wrong answer.

Marking Scheme for Drawing Test - Two questions are evaluated out of 100 marks
JEE Main Syllabus 2024- Best Books to Prepare
The syllabus of JEE Main and the exam pattern is important while preparing for the entrance examination, candidates can also check other additional particulars to score well. Based on the JEE Main syllabus, we have provided the list of books for preparation. By checking the best books of JEE Main and previous question papers, the candidates will be able to prepare their best for the exam. Also check, JEE Main preparation tips
Best Books for JEE Main 2024
Section

Books

Physics

Problems in General Physics by I.E. Irodov

Elements of Dynamics by S.L.Loney

Concepts of Physics by H. C Verma Vol 1 and Vol 2

Advanced level Physics by Nelson and Parker

Fundamentals of Physics Resnick, Halliday, Walker

Arihant Physics by D. C. Pandey

Chemistry

Atkins' Physical Chemistry

Organic Chemistry by M.S. Chuahan

Inorganic Chemistry by J.D.Lee

Physical Chemistry by N Awasthi

Organic Chemistry by Paula Bruice Yurkanis

Inorganic Chemistry by O.P.Tandon

Mathematics

Higher Algebra by Hall Knight+ Bernard-child

Differential Calculus by Arihant

Class XI & XII by R.D. Sharma

Problems in Calculus of One Variable Algebra by I.A.Maron

Integral Calculus by Arihant
S.No

JEE Main 2019 April Session

Sessions

Question Papers

Answer Key

1

April 7, 2019 (Paper 2)

Forenoon Session

Afternoon Session

2

April 8, 2019 (Paper 1)

Forenoon Session

Afternoon Session

3

April 9, 2019 (Paper 1)

Forenoon Session

Afternoon Session

4

April 10, 2019 (Paper 1)

Forenoon Session

Afternoon Session

5

April 12, 2019 (Paper 1)

Forenoon Session

Afternoon Session