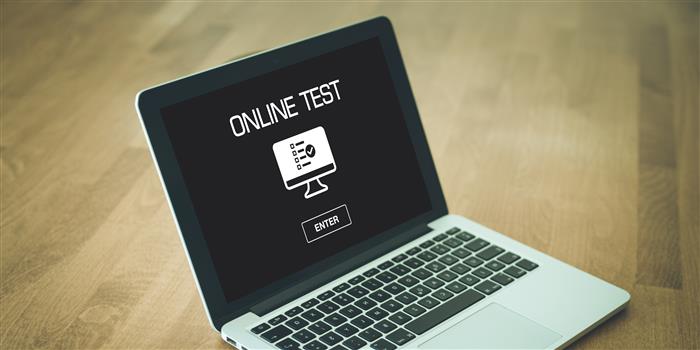 JEE Advanced Exam Pattern 2019 - The authorities of JEE Advanced has stated details about the exam pattern of JEE Advanced 2019 in its official brochure. Candidates need a clear idea of the marking scheme, types of questions and such to preparae well. Candidates can also see the past year papers to guage the exam pattern of JEE Advanced 2019.  The JEE Advanced 2019 exam pattern available on this page is the one compiled from past year question papers and official structure so that candidates know what types of questions are asked, mode and medium of the exam, and also marking scheme. As per the JEE Advanced exam pattern 2019, the test will be conducted in computer-based mode and have two papers - Paper I and Paper II, with both papers being mandatory. Questions in each paper will be asked from physics, chemistry and mathematics. An interesting feature of the JEE Advanced exam is related to its marking scheme – as it has the concept of full, partial and zero marks. For example, if a candidate attempts a question with multiple correct answer, the candidate will be awarded different marks depending on whether the candidate gets all or a few options right, or doesn't attempt at all. Go through the rest of the article to get and understand the full details of JEE Advanced 2019 exam pattern.
Latest: JEE Advanced 2019 application form will be available from May 3-9
Latest: JEE Advanced 2019 mock test available now
Latest: JEE Advanced 2019 will be held on May 27 
Latest: [Download free Question Papers and Sample Paper of JEE Advanced, Click here]
JEE Advanced Exam Pattern 2019 - Important highlights
JEE Advanced Sample Paper
Download Free Sample Paper for JEE Advanced
Download Now
The national-level exam will be conducted in computer-based test (CBT) mode.

JEE Advanced 2019 will have two compulsory papers of 3 hours duration each – Paper I and II.

Questions in each paper will be asked from physics, chemistry and mathematics. Candidates need to answer questions from each subject (or section).

Question types will be multiple choice (objective) and numerical.

Some questions may have multiple correct options, in which case the candidate needs to get all the options rights to get full marks. If the candidate gets only one or few of the options right, then partial marks will be awarded. If no attempt is made, zero marks will be awarded. Please consult the tables below for better clarity.

There might be negative marking for some questions. Detailed instructions about the marking scheme will be mentioned in the question paper.

The exam will be available in English and Hindi languages. But please note that only one language can be chosen. For example, if the candidate selects English at the begging of the test, then it cannot be changed midway to Hindi.

Total marks is not a constant – An interesting aspect of JEE Advanced that has been observed in the last couple of years is that though the total number of questions remain the same (54 questions for each paper), the total marks can fluctuate. For example in 2018, the total marks were 180 for each paper, whereas it was 183 and 186 in 2017 and 2016 respectively.
Some of the important details related to the JEE Advanced 2019 exam pattern will also be mentioned on the question paper – question papers of JEE Advanced 2018 have been given in the table below for reference. For example, the paper will inform the candidate about the total number and section-wise questions included, and marking scheme. The candidate should go through the instructions carefully to avoid making mistakes in the exam.