IIIT Nagpur JEE Main Cutoff 2023 - The JoSAA authorities will release the IIIT Nagpur JEE Main 2023 cutoff after the completion of counselling. The JEE Main cutoff 2023 will act as a screening process for admission to the courses offered by IIIT Nagpur. Both opening and closing ranks will be made available to the candidates through IIIT Nagpur 2023 JEE Main cutoff. NTA conducted the JEE Main 2023 in two sessions - January and April.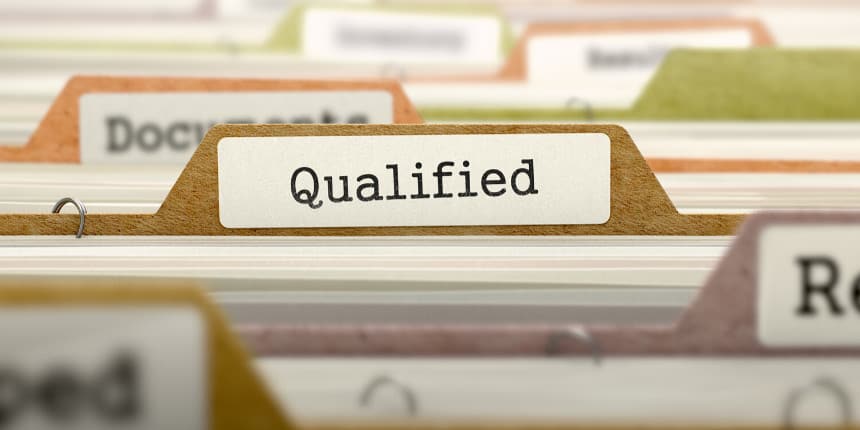 JEE Main 2023 Cutoff for IIIT Nagpur - Opening and Closing Ranks
JEE Main 2023 IIIT Nagpur cutoff will be released after analyzing and considering various different factors such as the total number of applicants who appeared for the JEE Main 2023 exam, the difficulty level of the exam, total number of seats available in the respective course and many more. The JEE Main 2023 cutoff will be provided here for admission to IIIT Nagpur soon.
IIIT Nagpur JEE Main Cutoff 2023
Candidates will be able to check the JEE Main cutoff 2023 for IIIT Nagpur in this article as soon as it is released by the authorities. After each round of counselling, the concerned authorities will release the JEE Main cutoff IIIT Nagpur 2023. It will be released in the form of opening and closing ranks. To participate in the counselling process, candidates will be required to beat the cutoff specified by the authorities.
JEE Main College Predictor
Predict your admission chances in NITs/IIITs/GFTIs & State level colleges
Use Now
Factors determining the IIIT Nagpur JEE Main Cutoff 2023
Since the cutoff of JEE Main for IIIT Nagpur 2023 acts as a screening process for admission to the institute, the authorities consider the following factors while preparing the cutoff.
Difficulty level of JEE Main exam 2023.

Total number of applications received.

Previous year's cutoff trends.

Total Number of available seats in IIIT Nagpur.
Previous Year's JEE Main Cutoff for IIIT Nagpur
The below tables consist of the cutoff of JEE Main for the previous years. With the help of the cutoff, candidates can have a rough idea about their chances of getting admission to this institute.
JEE Main Cutoff for IIIT Nagpur 2022
Course Name
Category
Male


Female
All India
Closing Rank
Opening Rank
Closing Rank
Computer Science and Engineering
OPEN
13738
24793
13738
24793
EWS
3493
4084
3493
4084
OBC NCL
6656
9240
6656
9240
SC
3762
6239
3762
6239
ST
1940
3006
1940
3006
Electronics and Communication Engineering
OPEN
27932
35878
27932
35878
EWS
5170
5727
5170
5727
OBC NCL
9718
12771
9718
12771
SC
6310
7953
6310
7953
ST
3111
3939
3111
3939
JEE Main Cutoff for IIIT Nagpur 2021
Course Name

Category

Male

Female

Computer Science and Engineering

OBC

8980

8980

EWS

3722

3722

General

22635

22635

SC

6193

6193

ST

3207

3207

Electronics and Communication Engineering

OBC

11332

11332

EWS

4727

4727

General

29029

29029

SC

7670

7670

ST

3850

3850
JEE Main Cutoff for IIIT Nagpur 2020
Course Name

Category

Male

Female

Computer Science and Engineering

OBC

11404

14649

EWS

5273

5878

General

29713

31673

SC

8246

8246

ST

4933

4933

Electronics and Communication Engineering

OBC

14852

16577

EWS

6705

6705

General

38022

38430

SC

9884

9884

ST

5716

5716
JEE Main 2019 Cutoff for IIIT Nagpur
Course Name

Category

Gender Neutral

Female

Computer Science and Engineering

OBC

11566

12808

EWS

4409

4409

General

30439

32464

SC

6840

6840

ST

3759

3759

Electronics and Communication Engineering

OBC

13289

13713

EWS

4922

5280

General

35236

35236

SC

8381

8381

ST

4081

4081
JEE Main 2018 Cutoff for IIIT Nagpur
Course Name

Categories

Opening Rank

Closing Rank

Computer Science and Engineering

General

455

32446

OBC-NCL

271

12468

SC

161

6992

ST

1069

4714

Electronics and Communication Engineering

General

988

36562

OBC-NCL

504

13920

SC

4382

8634

ST

2710

5336
JEE Main 2017 Cutoff for IIIT Nagpur
Course Name

Category

Opening Rank

Closing Rank

Computer Science Engineering

General

11657

28998

OBC-NCL

6110

11524

SC

3052

7099

ST

2010

5860

PwD ST

-

-

PWD SC

-

-

PWD OBC

-

-

PWD GEN

-

1593

Electronics and Communication Engineering

General

14420

34022

OBC-NCL

6938

12962

SC

3471

7751

ST

1538

6033

PwD ST

-

-

PWD SC

-

-

PWD OBC

-

-

PWD GEN

-

1902
JEE Main 2016 Cutoff for IIIT Nagpur
Course Name

Category

Opening Rank

Closing Rank

Computer Science Engineering

General

6255

22699

OBC-NCL

4024

10591

SC

1781

5508

ST

1173

2244

PwD ST

-

-

PWD SC

-

-

PWD OBC

-

-

PWD GEN

450

494

Electronics and Communication Engineering

General

13109

28641

OBC-NCL

4519

11150

SC

2104

6172

ST

1148

3320

PwD ST

-

-

PWD SC

-

-

PWD OBC

391

794

PWD GEN

-

-