Declining JEE Main cutoff for Advanced, a cause of concern?
When the JEE Main results for 2018 were announced on April 30, one prominent thing that caught the attention of educationists and academicians alike was that the qualifying cutoff for JEE Advanced was lowered yet again in comparison with the previous years. For a national exam that more than 12 lakh candidates apply to vie for 26,673 seats at the NITs, IIITs and GFTIs and 11279 seats at the IITs, a lowered cutoff means more students qualifying for the same number of seats translating to increased competition and other such unhealthy trends. However, the reason it is a matter of concern is that it is in no way helpful to students other than increasing the numbers appearing for the JEE Advanced exam. So is lowering JEE Main cutoff for Advanced a cause for concern? Careers360 has come up with an in-depth analysis explaining the trends. Take a look.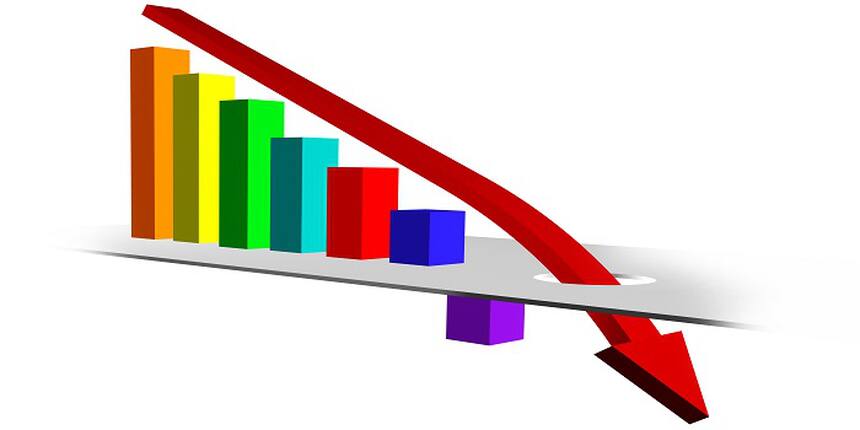 A look at the past years since 2013 when JEE came into being throws interesting facts to the front. The trend shows that the qualifying cutoff for JEE Advanced is being lowered alarmingly with no cause given. The reason it is alarming is that PwD candidates this year could appear for JEE Advanced if they scored -37. This means that candidates need not even possess the minimum knowledge to pass the exam if they are allowed to appear in spite of scoring negative marks.
What is JEE Main Qualifying Cutoff for JEE Advanced?
The qualifying cutoff of JEE Main to appear in JEE Advanced is the minimum marks that a candidate need to obtain in the national level engineering entrance exam. The candidates scoring above or equal to the released cutoff is eligible to appear for JEE Advanced. This cutoff is released every year by the exam conducting authorities namely CBSE. 
What the Numbers Say
If we look at the given below tables, it is clear that JEE Main cutoff, over the period have seen a sheer decline. The JEE Main 2018 cutoff is the lowest in the last five years. This steep fall in JEE Main cutoff has been attributed to the increase in number of qualifying candidates for appearing in JEE Advanced which is also on the rise since 2013 such that in 2018 a total 0f 2,24,000 students were deemed eligible to appear for the exam. Take a look at the lowering cutoffs of JEE Main for the past years below.
-->
JEE Main 2018 Qualifying Cutoff For JEE Advanced
Category

Qualified

Max Marks

Min Marks

Common Rank List

111275

350

74

OBC-NCL

65313

73

45

SC

34425

73

29

ST

17256

73

24

PwD

2755

73

-35

Total

231024

 
JEE Main Cut off Trends (2013-2018)
| | | | | | | | |
| --- | --- | --- | --- | --- | --- | --- | --- |
| S.No. | Category | 2018 | 2017 | 2016 | 2015 | 2014 | 2013 |
| 1 | General | 74 | 81 | 100 | 105 | 115 | 113 |
| 2 | OBC-NCL | 45 | 49 | 70 | 70 | 74 | 70 |
| 3 | SC | 29 | 32 | 52 | 50 | 53 | 50 |
| 4 | ST | 24 | 27 | 48 | 44 | 47 | 45 |
Comparison in Qualifying JEE Main Cutoff across Category
Careers360 has compared the category-wise cutoff of JEE Main of 2018 with the ones in 2017, to know the decline. Please note that the figures are in percentage.
| | | |
| --- | --- | --- |
| S.No | Category | Decline in % (Compared from 2017) |
| 1 | General | 8.64 |
| 2 | OBC-NCL | 8.16 |
| 3 | SC | 2.18 |
| 4 | ST | 11.11 |
General Category Saw Decline by 8.64%
If we look at the official figures, JEE Main 2018 cut off for general category is 74, whereas in 2017 it was 81. On calculating we found that the category saw a drastic drop of 8.64% in qualifying cut off. If we compare the cutoff from 2013 to 2018, the cutoff has seen the drop from 113 to 74 which has made a steep dip in the graph.
8.16% drop in OBC-NCL Cutoff
After general category, OBC-NCL too saw a sheer dip in qualifying cutoff. JEE Main cutoff for this category in 2018 is 45 whereas in 2017 it was 49, marking adip of 8.16%. From 70 in 2013 the qualifying cutoff of JEE Main for OBC-NCL has gone down to 45 in 2018.
2.18% Dip in JEE Main cutoff for SC category
If we look at SC category, JEE Main 2018 qualifying cutoff it recorded dip of 2.18%. In 2018 the cutoff is 29 whereas in 2017 it was 32. There is a drop by 3 marks. 
11.11% Dip in SC Cutoff
JEE Main qualifying cutoff witnessed the maximum dip in SC category with 11.11% drop. The cutoff in 2018 was 24 whereas in 2017 it was 27.
Reasons behind lowering Cutoffs of JEE Main for JEE Advanced
A lot of reasons have been attributed to this sharp decline. Some of the reasons have been listed below.
Reason-1: The biggest concern of all is the decline in the number of students qualifying in JEE Advanced. This figure has also been the lowest this year on account of which MHRD had to intervene and lower the cutoffs for JEE Advanced such that the number of candidates vying for seats could be around 31,988 instead of the 18138 that actually qualified
Reason 2- The difficulty level of 10+2 exam in different state boards vary from one another. So to provide equal opportunity to the aspirants, authorities may have lowered the cutoff.
So is this really helpful?
Considering that lowering cutoffs of JEE Main has just increased the number of students appearing for JEE Advanced and nothing else, it is seemingly a futile exercise. There are many reasons for this opinion. The number of students appearing for JEE Advanced is not increasing inspite of the lowered JEE Main cutoffs and the number that is qualifying in JEE Advanced is showing an equal decline. The perception amongst many students is that JEE Advanced is too tough to crack which the MHRD also has taken note of. The disparity between the two exams couldn't be more diverse or clear if one looks at the given trends. More so, just decreasing the cutoffs to a ridiculous level of 1 or in negative is demeaning to JEE Main which becomes a farce with no qualifying cutoff of its own.
Students who can't manage even half the syllabus also are ill-equipped to tackle difficult technological courses like engineering. Contemplating such admissions is a travesty to the students who genuinely are right for such careers. Therefore lowering cutoffs of JEE Main for JEE Advanced is indeed a cause for concern.
Questions related to JEE Main
Showing 112402 out of 112403 Questions