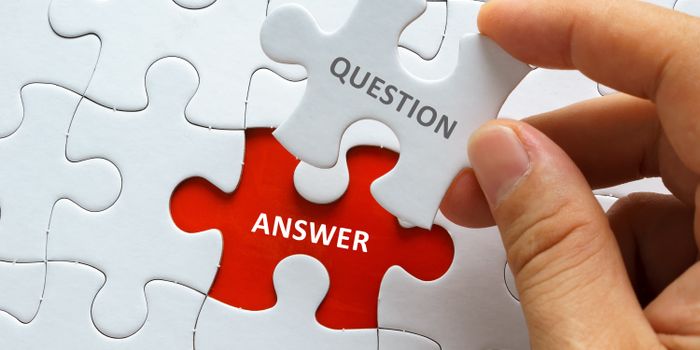 JEE Main Question Papers – The National Testing Agency (NTA) will be releasing the official question papers of JEE Main 2019. The candidates will be able to access the JEE Main 2019 question paper from the official website. Since the JEE Main examination will be conducted two times in a year, the official question papers will also be accordingly released twice. JEE Main question papers 2019 will be released as per the dates and slots when the online examination will be held. Using the question papers of JEE Main 2019, details about the exam pattern i.e., the type of questions asked, distribution of questions, marking scheme and more can be known. The candidates who are currently preparing for the entrance examination can refer to the previous year JEE Main question papers with solutions for practice. Through the question papers of JEE Main, the candidates will be able to know how the entrance examination is held. Check the following article on JEE Main question papers with solutions 2019 for more information.

IMPORTANT - JEE Knockout Online Crash Course Available for JEE 2019 Aspirants

[A personalized course to clear IIT / JEE 2019 with the access of Mock Test Series ( Subject & Topic Wise ), 250 Hours Videos & E-Lectures, 50,000+ Concepts & Topics, 16 Years JEE Solved Papers, Most Asked Questions, Personalized Strength Sheet and more. Get Now]
JEE Main Sample Paper
Download Free Sample Paper for JEE Main
Download Now
NTA will be conducting JEE Main 2019 twice a year in online mode from this session. More information about the examination is still awaited. Registrations for the January session will be open on September 1, 2018. The application form of JEE Main 2019 for the April session will be released from February 8. 
Prepare for IIT / JEE Main 2019 with concept and topic wise videos by exam experts. Get the complete course videos direct to your inbox. Click to Subscribe
JEE Main 2018 Paper Solutions by IITians Prateek Garg & Arpit Jain | Important Tips & Tricks
JEE Main Question Papers 2019: Key Points
JEE Main question papers are meant to give the trend of the questions being asked in the exam. This way candidates will know which topics to emphasize on.

Candidates will be able to work on their shortcomings with regular practice of previous year question papers.

JEE Main question papers are also meant to allow candidates to work on their speed, efficiency and time management skills which are extremely important while appearing exam.

The solution given with the question papers of JEE Main are also provided by various coaching centres to help candidates check and correct their answers in case they have not answered them correctly.
Previous Years' JEE Main Question Papers
JEE Main Question Papers for Paper 1 – Offline mode
JEE Main Question Papers 2018 for Paper 1 – Online mode
Year/Date

April 15

Morning Session

April 15

Evening Session

April 16

2018
JEE Main Solution 2018 for Paper 1 - Offline Mode
Coaching Institutes

Code A 

Code B 

Code C 

Code D

Vidyamandir

Available Soon

Available Soon

 

Code D

Allen Kota

Available Soon

Available Soon

Available Soon

Resonance

Available Soon

Available Soon

Available Soon

Rao IIT Academy 

Available Soon

Available Soon

Available Soon

Motion IIT-JEE

Available Soon

Available Soon

Available Soon

Aakash 

T.I.M.E

Available Soon

Available Soon

Available Soon

FIITJEE

Available Soon

Available Soon

Available Soon

Available Soon

Sri Chaitanya

Available Soon

Available Soon

Available Soon

Bansal Classes

Available Soon

Available Soon

Available Soon

Available Soon

Career Point

Available Soon

Available Soon

Available Soon

Vidyalankar

Available Soon

Available Soon

Available Soon

Plancess

Available Soon

Available Soon

Available Soon

Available Soon

IITians PACE Academy

Available Soon

Available Soon

Available Soon

Narayana

Available Soon

Available Soon

Available Soon

Vibrant Academy

Available Soon

Available Soon

Available Soon
JEE Main Question Papers for Paper 1 – Online mode (2015 - 2017)
Exam Year

Exam Date

Physics

Chemistry

Mathematics

2017

April 8, 2017

April 9, 2017

2016

April 9, 2016

April 10, 2016

2015

April 10, 2015

April 11, 2015
JEE Main 2017 Solutions by Coaching Institutes
JEE Main 2016 Solutions by Rao Academy
Questions related to JEE Main
Related E-books and Sample Papers