10 reasons to appear for JEE Main this year
JEE Main is undoubtedly, the exam of the year, more so with the institutes in which admission it serves. The changes in conducting body from CBSE to NTA, followed by change in its frequency from once in a year to twice made more students take JEE Main. The exam is also now conducted in online, computer-based exam. With these changes coming in for JEE Main, there may be doubts about whether appearing for the exam is a correct idea or not; to go for one attempt or both the attempts. Put a halt to all these thoughts because Careers360 brings to you 10 reasons to appear for JEE Main this year. Read them all very carefully and think why you should appear in JEE Main this year. The star exam of engineering at the undergraduate level is tough but promises to help you reach your goal to study at NITs, IIITs and qualify for JEE Advanced for admission in IITs and other esteemed colleges, provided you overcome your fears. So, know all the 10 reasons to appear for JEE Main this year because who knows you could be next Pichai or Murthy!
Latest: JEE Main 2020 exam dates revised; to be held between September 1 to 6.
Important: JEE Main 2020 application form correction facility is available from July 4 to 15. Candidates can also change exam centres of JEE Main 2020.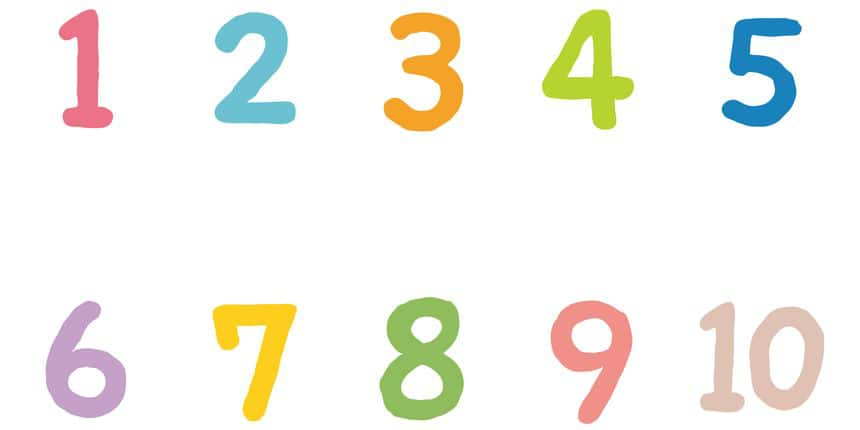 Here are the ten reasons to appear for JEE Main 2020:
Reason #1 - Shake hands with Technology
The modern age is all about Technology. So, if you wish to survive in this era, you can't run away from knowing and adopting the technical know-how. It is literally everywhere now from homes to offices to banks to hospitals, so sooner or later, you will have to face it and trust me, it will not eat you up, at least, not at one go! For those of you have Logizomechanophobia or the fear of computers in easy language, don't think two times, it is now or never! JEE Main 2020 is a computer-based test and you be the future engineers. This is high time to overcome your fear of appearing in a computer-based exam, better, give it a go.
Reason #2 - Make way for transparency
With technology taking over the manual test paper checking and management, the whole system of JEE Main 2020 has gone transparent. This is for the betterment of candidates so that there will be no bias.
Fairness is a big deal when it comes to JEE Main since a lot many things are at stake including the future of our country which lies on the shoulder of upcoming engineers.
So, worry not, since transparency is not at risk this year and one can expect fair and square exam conduction and its outcome too.
Reason #3 - Level be clever
In JEE Main 2020, the subject matter experts and psychometricians will play an active role as they will test the data of each and every question that will be asked in the exam. They will analyze all the questions statistically ensuring that questions are neither too difficult nor too easy for candidates appearing.
The question papers of JEE Main 2020 will have a balance of easy, medium and difficult questions from the prescribed exam syllabus.
This will give candidates an opportunity to perform better and outscore the outcome of the previous years.
Reason #4 - AI in the play
Yes, the next level of technology will play a crucial role in JEE Main 2020 exam.
Candidates who will be appearing in JEE Main 2020 will have first-hand experience of Artificial Intelligence (AI), as the question papers will have questions chosen at random from the question banks that will be based on scientifically designed blueprint and algorithm of the paper.
These question banks are no ordinary as they will be created by using AI and computer software. Doesn't that sound fascinating?
The reason that NTA states behind this super cool (for a science fanatic) approach is the generation of a large number of tests in a relatively short time period, since, the exam will be conducted twice.
Reason #5 - Testing the real way
JEE Main 2020 will be conducted to not test the ratification abilities of candidates but to put them to the real test of finding out their actual capabilities of conceptual understanding and applying them too.
We all have to eventually live and work in the real world where performance matters. Therefore, to prepare candidates for the same thing, they will be tested on certain skills and knowledge via JEE Main exam.
The APT purpose of an exam will come into the picture in JEE Main 2020 exam as to check which student is good in which skill and how can their knowledge of science and technology be put to better use.
The statisticians of NTA will pick questions on which two groups of candidates (in two different attempts) have showcased similar knowledge or skills perform differently in the test through a process known as Differential Item Functioning (DIF) based on the administration's data of previous years. In case, one group of candidates perform better than another, then questions that would have appeared in the exam will be considered as unsatisfactory.
Reason #6 - Mock test
JEE Main 2020 was conducted from January 6 to 9 while April attempt will be conducted between September 1 to 6. NTA has released the mock test for preparation. Students can double up their preparation with the help of mock test.
Reason #7 - First is always right
If the thought of human tendency and psychology, we are always more excited about doing something new for the first time.
For those of who appeared in JEE Main 2020 January may have high chances of scoring more marks as the enthusiasm and the adrenaline rush will be relatively and all the pumped-up energy will be reflected in the answers.
However, for April test takers only, they will be free from the burden of boards and might be in a more relaxed situation.
Well, exceptions are always there, so, whether appearing in January or April or both, performance is all that matters, not the number of attempts it took.
Reason #8 - JEE for all, all for JEE
NTA make sure that with exam going Computer Based totally, those with special needs should not be left behind.
The authorities conducts the exam that will be inclusive for all.
All candidates will get a fair opportunity to put forward their learnings and move forward in life. During JEE Main 2020, candidates with special needs will get:
Additional time in test

Scribe

Bigger FONT Text

Customized presentation colours
Reason #9 - Result be favourable
After the exam will be conducted, it will be assembled and reviewed by all the specialists, committee members and experts.
Each of the reviewers will answer all the questions independently and will submit a list of correct answers to the developers. This list will be compared with the answer key of the NTA.
In a nutshell, while preparing the result of JEE Main 2020, an extensive methodology including Item Response Theory (IRT) will be followed making it more transparent for all involved.
Also, the better scores of two attempts (January & April) will be counted to make the final rank list giving candidates two complete chances to perform what they have learned.
Reason #10 - JEE Jaan Tak
JEE Main is the baap of all exams. Appear in it in style and come what may, you will see yourself prepared for all state level and university level exams.
Questions related to JEE Main
Showing 97836 out of 97837 Questions