JEE Main Sample Papers 2021- Download IIT JEE Practice Papers PDFs
JEE Main Sample Papers 2021 - Students preparing for the IIT JEE exam should solve the JEE Main 2021 sample papers. Solving sample papers of JEE Main 2021 helps in understanding the exam pattern and important topics. Candidates can use the last year's JEE question papers as the JEE Main sample papers 2021 to practice for the upcoming JEE Main 2021 examination. Separate JEE Main 2021 sample papers will be released for Paper 1 and Paper 2 in pdf format. Candidates will have to download JEE Main sample papers 2021 and solve it to know their current preparation progress. The sample paper of JEE Main 2021 can also be used to know the exam pattern and topic wise weightage of the examination. Along with JEE Main 2021 sample paper, the candidates can also use the exam pattern and JEE Main syllabus to prepare for the exam. Read the full article to know more about JEE Main Sample Paper 2021.
Latest JEE Main Updates: JEE Main 2021 application correction is now open. Check revised JEE Main 2021 eligibility criteria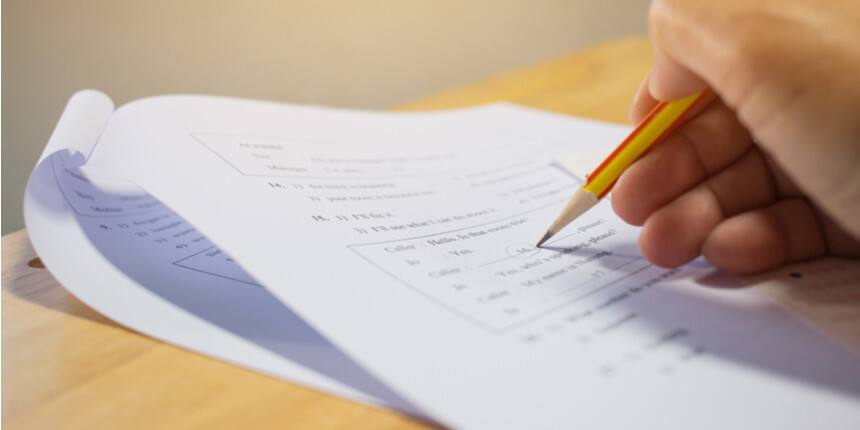 JEE Main Sample Papers 2021- Download IIT JEE Practice Papers PDFs
JEE Main Sample Papers 2020
| | |
| --- | --- |
| Paper | Sample Paper |
| Paper 2 (Planning section) | |
| JEE Main Numerical Questions for Physics | |
| JEE Main Numerical Questions for Chemistry | |
| JEE Main Numerical Question for Mathematics | |
JEE Main Official Question Papers 2019
JEE Main Question Papers 2019 - January
S.No

JEE Main 2019 January

Sessions

Question Papers

1

January 8, 2019 (Paper 2)

Forenoon Session

Afternoon Session

2

January 9, 2019 (Paper 1)

Forenoon Session

Afternoon Session

3

January 10, 2019 (Paper 1)

Forenoon Session

Afternoon Session

4

January 11, 2019 (Paper 1)

Forenoon Session

Afternoon Session

5

January 12, 2019 (Paper 1)

Forenoon Session

Afternoon Session
JEE Main 2019 Question Papers - April
S.No

JEE Main 2019 April

Sessions

Question Papers

1

April 7, 2019 (Paper 2)

Forenoon Session

Afternoon Session

2

April 8, 2019 (Paper 1)

Forenoon Session

Afternoon Session

3

April 9, 2019 (Paper 1)

Forenoon Session

Afternoon Session

4

April 10, 2019 (Paper 1)

Forenoon Session

Afternoon Session

5

April 12, 2019 (Paper 1)

Forenoon Session

Afternoon Session
Offline Mode Exam Papers (Official)
Online Mode Exam Papers (Official)
Exam Year

Exam Date

Physics

Chemistry

Mathematics

2018

April 15 Morning Session

April 15 Evening Session

April 16

2017

April 8, 2017

April 9, 2017

2016

April 9, 2016

April 10, 2016

2015

April 10, 2015

April 11, 2015
JEE Main Sample Papers - Practise Sets
| | | |
| --- | --- | --- |
| S. No | Question paper & Answer Key | Question Paper with Solution |
| 1 | JEE Main Sample Paper (Set 1) | |
| 2 | JEE Main Sample Paper (Set 2) | |
| 3 | JEE Main Sample Paper (Set 3) | |
| 4 | JEE Main Paper 2 Sample Paper | |
| 5 | JEE Main Online Question Papers & Answer keys (2014-2017) | |
| 6 | JEE Main Offline Question Papers & Answer keys (2014-2017) | |
| 7 | JEE Main (AIEEE) 2008 Solved Paper | |
| 8 | JEE Main (AIEEE) 2009 Solved Paper | |
| 9 | JEE Main (AIEEE) 2010 Solved Paper | |
| 10 | JEE Main (AIEEE) 2011 Solved Paper | |
| 11 | JEE Main 2012 Solved Papers | |
| 12 | JEE Main 2013 Solved Papers | |
| 13 | JEE Main 2018 Paper 2 | |
JEE Main Sample Papers by Coaching Institutes
JEE Main Question Papers by Allen - January Session
Date

Shift

Paper with Answer

Paper with Solutions







Physics

Chemistry

Maths

Physics

Chemistry

Maths

January 9

Shift 1




Shift 2

January 10

Shift 1




Shift 2

January 11

Shift 1




Shift 2

January 12

Shift 1




Shift 2
JEE Main Question Papers by Allen - April Session
JEE Main 2019

Sessions

Maths

Physics

Chemistry

April 8, 2019

Forenoon Session

Click Here

Afternoon Session

Click Here

Click Here

April 9, 2019

Forenoon Session

Click Here

Click Here

Click Here

Afternoon Session

Click Here

Click Here

April 10, 2019

Forenoon Session

Click Here

Afternoon Session

April 12, 2019

Forenoon Session

Click Here

Click Here

Afternoon Session

Click Here

Click Here
JEE Main Question Papers by FIITJEE
JEE Main Question Papers by Vidyamandir Classes
JEE Main Question Papers by Sri Chaitanya
How to Download JEE Main Sample Papers 2021?
Candidates can use the following steps to download the sample papers of JEE Main 2021 which will be available only in pdf. The respective link has to be selected by the candidates to download and access the sample paper.
-->
The candidates will have to select the paper which they wish to download.

Click on the link

The sample paper will be displayed on the screen.

The paper can be downloaded by the candidates to use for future reference.
Why are JEE Main sample papers 2021 important?
Candidates often use sample papers as means of preparing for JEE Main 2021. There are various reasons why JEE Main sample papers are important and used for preparation have been listed below:
By solving the sample papers, the candidates will be able to practice for the upcoming entrance examination since it will be similar to the real question paper in terms of structure.
Details about the exam pattern of JEE Main can also be understood through the sample papers.

Since the sample papers will let the candidates know the distribution of topics, the preparation for the exam can become easier. The type of questions which may appear in the examination can also be analyzed by the candidates.

Candidates will be able to evaluate their current preparation level by solving JEE Main sample papers.

By attempting the sample papers, the candidates will also be able to practice time management.

Along with the sample papers, the candidates can also refer to JEE Main syllabus with weightage to optimize their preparation.
Frequently Asked Question (FAQs) - JEE Main Sample Papers 2021- Download IIT JEE Practice Papers PDFs
Question: What is the benefit of practicing JEE Main model papers?
Answer:
By solving the JEE 2021 sample papers, candidates can check the paper pattern and syllabus. Also, they can evaluate their preparation level.
Question: How to get the JEE Main 2021 practice papers?
Answer:
Candidates can download the online JEE Main 2021 sample paper pdf or can purchase the JEE sample paper books from bookstores.
Question: Which is better online or offline JEE Main sample papers?
Answer:
Online JEE Main Mock test is better as students can learn the time management.
Questions related to JEE Main
Showing 112423 out of 112423 Questions