JEE Main 2020 September 6 Analysis (Out) - (Shift 1 & 2)
JEE Main Paper 1 Analysis 2020: September 6 - Candidates can check here the JEE Main 2020 September 6 exam analysis for morning and afternoon shift. Today was the last day of JEE Main. Before this, NTA has successfully conducted JEE Main 2020 Paper 2 on September 1 and Paper 1 from September 2 to 6. JEE Main Paper 1 September 6 was conducted from 9 AM to 12 Noon and 3 PM to 6 PM. Candidates who appeared for the B.Tech exam or who wish to appear in the exam next year can check the JEE Main analysis 2020 for September 6 from this page. Careers360 team conducted the live coverage of the JEE Main 2020 Paper 1 for September 6 and to provide analysis based on student reactions. Candidates can check the JEE Main Paper 1 Analysis 2020 from this page for both forenoon and afternoon sessions.
Latest: Check JEE Main 2020 Live Updates September 6 (Day 6)
Also read,
JEE Main Paper 2 Analysis 2020: September 1
JEE Main Paper 1 Analysis 2020: September 2
JEE Main Paper 1 Analysis 2020: September 3
JEE Main 2020 September 4 Analysis
JEE Main 2020 September 5 Analysis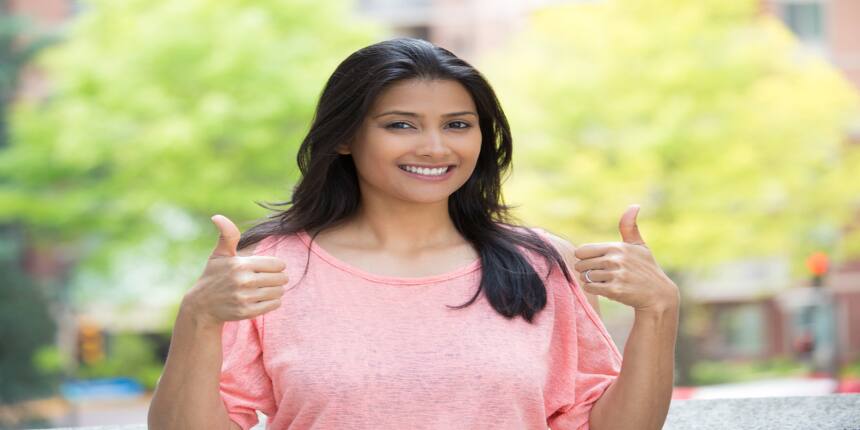 JEE Main Paper 1 Analysis 2020: September 6 - Afternoon Session
Day 6 of JEE Main 2020 Paper 1 is now over. Candidates can check the paper analysis of the Slot 2 examination below.
The overall examination was moderate to difficult. Physics was difficult while Mathematics was of moderate difficulty and lengthy. Chemistry was of easy level. Equal number of questions were asked from 11th and 12th standard.
JEE Main Paper 1 Analysis 2020: September 6- Forenoon Session
JEE Main 2020 paper 1 analysis for September 6 first shift is over. Candidates can check here JEE Main September 6 analysis on the basis of students input who appeared in the exam.
As per the reaction of students, in Chemistry, questions came from chemical bonding, coordination compound, Physical chemistry, organic chemistry, and inorganic chemistry
In Physics, questions came from Optics, modern physics, electrostatics, magnetism, current electricity, EM waves, heath, and thermodynamics, Most of the numerical were from class 11, and from 12 mostly theory part was asked.
In Maths, questions came from calculus, trigonometry, algebra, coordinate geometry, 3D. The 3D question were very hard.
Topics with More Weightage in Physics
Optics
Waves
Modern Physics

Topics with More Weightage in Chemistry
Chemical Bonding
Coordination Compounds
Physical Chemistry
Organic Chemistry
Inorganic Chemistry
Topics with More Weightage in Mathematics
Calculus
Trigonometry
Algebra
Co-Ordinate Geometry
3D Geometry

JEE Main Exam Analysis September 6 Morning Shift
Subject

MCQ Questions

Numerical Questions

Level of Difficulty

(Students Input)

Mathematics

20

5

Moderate

Physics

20

5

Difficult

Chemistry

20

5

Easy to Moderate
-->
JEE Main Analysis 2020 by Learn@Careers360 - September 6
According to the Careers360 analysis, Maths paper is a bit lengthy with long calculations. Whereas the physics paper is more tricky and the chemistry paper is moderate.
Most of the physics questions are moderate. Acoording to physics experts faculties 20% questions are difficult and 24% questions are easy.
The Maths question paper is difficult because of lengthy calculations. According to expert maths faculties 12% of questions are difficult, 52% are moderate and resr are easy questions.
The chemistry paper was moderate with around 56 % moderate questions and rest of the questions are a bit easy one. There were many questions from NCERT and more number of questions are asked from inorganic chemistry.
JEE Main Analysis 2020 by Aakash Institute- September 6
As per the JEE Main 2020 analysis by Aakash Institute, the paper was balanced and of moderate difficulty level.
Similar to the previous sessions, the JEE Main Chemistry question paper was easy. Questions were asked from NCERT. Theoretical paper and Inorganic Chemistry portion had higher weightage as compared to Physical and Organic Chemistry.
The Mathematics section was lengthy as well as calculative.
Physics was of moderate level. Many questions were asked from Electrostat, Mechanics, Optics, and Modern Physics.
JEE Main Paper 1 Analysis 2020: September 6- Afternoon Session
The second shift of JEE Main 2020 shall be over by 6 in the evening and candidates will be sharing their experiences thereafter. The JEE Main paper 1 2020 analysis for shift 2 on September 6 shall be shared accordingly.
Questions related to JEE Main
Showing 112253 out of 112254 Questions