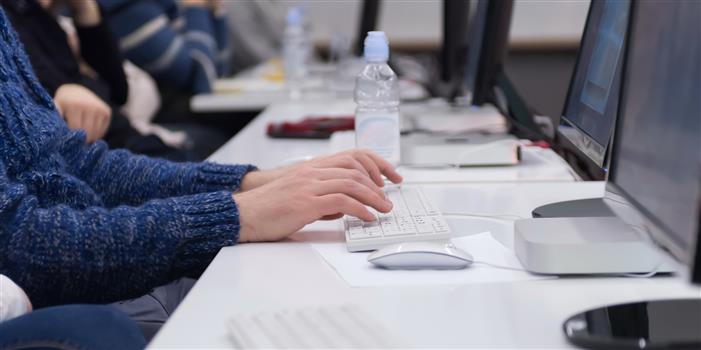 JEE Advanced Rank List 2018: IIT Kanpur has released the JEE Advanced 2018 extended merit list on June 14 for candidates. The authorities earlier released the rank list on June 10 in online mode. The rank list of JEE Advanced 2018 was available along with the official result. The application number and date of birth has to be submitted by the candidates to access the JEE Advanced 2018 rank list/ rank card. To be listed in the JEE Advanced 2018 rank list, the candidates should have attempted both Paper I and Paper II of JEE Advanced 2018 examination. The scores secured by the candidates in the examination will be used to prepare the rank list of JEE Advanced 2018. In case the candidates secure the same JEE Advanced rank, then the tie breaking policy will be adopted by the candidates. The minimum subject marks and aggregate marks should be secured by the candidates to qualify for the counselling session. Check the full article to know more information about JEE Advanced Rank List 2018.

Latest: JEE Advanced 2018 Result - extended merit list released 
JEE Advanced College Predictor
Know your admission chances
Use Now
Important Dates of JEE Advanced 2018 Rank List
| | | |
| --- | --- | --- |
| S.No | Event | Important Dates  |
| 1 | JEE Advanced 2018 Examination | May 20, 2018 |
| 2 | Announcement of JEE Advanced 2018 Result | June 10, 2018 |
| 3 | Availability of JEE Advanced Rank List 2018 | June 10, 2018 |
To Check JEE Advanced result 2018 - Click here
JEE Advanced 2018 Toppers
Name

Rank

Pranav Goyal

1

Sahil Jain

2

Kalash Gupta

3

 Pawan Goyal

4

 Mavuri Siva Krishna Manohar

5

Meenal Parekh

6

KVR Hemant Kumar Chodipilli

7

 Rishi Agarwal

8

Lay Jain

9

 Neel Aryan Gupta

10

 
For the full list of toppers, read JEE Advanced 2018 Toppers.
Steps to Access JEE Advanced 2018 Rank List
The rank list of JEE Advanced 2018 is available in online mode.

The candidates will have to submit their application number and date of birth

Click on "Submit"

JEE Advanced 2018 Rank List/Rank Card are displayed on the screen.

The candidates are advised to download the rank list/rank card for further use.
Highlights of JEE Advanced Rank List 2018
The rank list of JEE Advanced 2018 consists of only those candidates who appear for both Paper I and Paper II of the examination.

Both of the JEE Advanced 2018 papers are considered during the calculation of the marks. In Physics, the total scores is calculated on the basis of the candidate's score in Paper I and Paper II. The same method is used for the calculation of Mathematics and Chemistry scores.

The sum total marks scored in Physics, Chemistry and Mathematics is the aggregate marks of the candidates. These aggregate marks are used to prepare JEE Advanced rank list 2018.

JEE Advanced 2018 rank list/ rank card includes only those examinees who secured the minimum prescribed marks or more than that in each subject in each paper and also the aggregate marks. The minimum prescribed marks are different for different categories.

There will be no waiting list for ranking/rank list.

If a candidate qualifies in more than one category, then he/she will be considered in all of the categories he/she belongs to. This is done for the purpose of ranking.
Tie Breaking Policy of JEE Advanced 2018 Rank List
The tie breaking policy of JEE Advanced rank list will 2018 be used if two or more candidates secure the same ranks:
The candidate with the higher positive marks will be given the higher rank

If the tie still persists, the candidates with the higher score in Mathematics will be given the higher rank.

If the tie is not broken, then the candidate who has obtained more score in Physics will be given a higher rank.

Finally, if the tie is still not broken, then the candidates will be assigned the same ranks.
Minimum Prescribed Percentage of Marks and Aggregate Marks for Inclusion in JEE Advanced Rank List
The following table gives an insight to all candidates regarding the minimum marks and aggregate marks that the candidate has to secure to qualify for the rank list of JEE Advanced 2018. Since the qualifying marks has not been released for the present session, the candidates can check the previous year marks for reference. 
JEE Advanced Qualifying Marks
 

Category

 

PwD Status

 

Rank List

JEE Advanced 2017

JEE Advanced 2016

Min Marks in Each Subject

Min Aggregate Marks

Min Marks in Each Subject

Min Aggregate Marks

Any

Any

CRL

12

128

13

75

OBC-NCL

Any

OBC-NCL rank list

10

115

12

67

SC

Any

SC rank list

6

64

7

38

ST

Any

ST rank list

6

64

7

38

Any

Yes

CRL-PwD

6

64

7

38

OBC-NCL

Yes

OBC-NCL-PwD rank list

6

64

7

38

SC

Yes

SC-PwD rank list

6

64

7

38

ST

Yes

ST-PwD rank list

6

64

7

38

Any

Yes

PC-CRL-PwD

3

32

4

19

OBC-NCL

Yes

PC-OBC-NCL-PwD

3

32

4

19

SC

Any

PC-SC

3

32

4

19

SC

Yes

PC-SC-PwD

3

32

4

19
Criterion for Inclusion in JEE Advanced Rank List
 

Rank List

JEE Advanced 2017

JEE Advanced 2016

Minimum Percentage of Marks in Each Subject

Minimum Percentage of Aggregate Marks

Minimum Percentage of Marks in Each Subject

Minimum Percentage of Aggregate Marks

Common rank list (CRL)

10.0

35.0

10.0

20

OBC-NCL rank list

9.0

31.5

9.0

18

SC rank list

5.0

17.5

5.0

10

ST rank list

5.0

17.5

5.0

10

Common-PwD rank list (CRL-PwD)

5.0

17.5

5.0

10

OBC-NCL-PwD rank list

5.0

17.5

5.0

10

SC-PwD rank list

5.0

17.5

5.0

10

ST-PwD rank list

5.0

17.5

5.0

10

Preparatory course (PC) rank lists

2.5

8.75

2.5

5
Maximum Aggregate Marks and Maximum Marks in Each Subject
| | | |
| --- | --- | --- |
| Particulars | JEE Advanced 2017 | JEE Advanced 2016 |
| Maximum aggregate marks | 366 (183 each in Paper 1 and Paper 2) | 372 (186 each in Paper 1 and Paper 2) |
| Maximum marks in Physics | 122 (61 each in Paper 1 and Paper 2) | 124 (62 each in Paper 1 and Paper 2) |
| Maximum marks in Chemistry | 122 (61 each in Paper 1 and Paper 2) | 124 (62 each in Paper 1 and Paper 2) |
| Maximum marks in Mathematics | 122 (61 each in Paper 1 and Paper 2) | 124 (62 each in Paper 1 and Paper 2) |
Summary of Number of Candidates in JEE Advanced (2017)
Category

PwD Status

Registered

Appeared

Qualified

GEN

No

69150

65887

22946

Yes

975

886

444

OBC-NCL

No

62483

57502

8821

Yes

577

509

222

SC

 

No

27287

24605

13277

Yes

129

112

35

ST

 

No

11389

10008

4701

Yes

34

31

9

Total

172024

159540

54055
Gender and Category-wise summary of Number of Candidates in JEE Advanced (2017)
| | | | |
| --- | --- | --- | --- |
| Gender/Category | Registered | Appeared | Qualified |
| Male Candidates | 138665 | 129668 | 43318 |
| Female Candidates | 33358 | 29872 | 7137 |
| Other | 1 | 0 | 0 |
| OCI | 124 | 112 | 58 |
| PIO | 54 | 50 | 29 |
| Foreign | 598 | 109 | 7 |
JEE Advanced Rank List and Category-wise Toppers (2017)
| | | | | |
| --- | --- | --- | --- | --- |
| S.No | Rank List | Rank | Name | City/Town |
| 1. | CRL | 1 | Sarvesh Mehtani | Panchkula |
| 2. | CRL | 2 | Akshat Chugh | Pune |
| 3. | CRL | 3 | Ananye Agarwal | New Delhi |
| 4. | CRL | 1 (Girls) | Ramya Narayanasamy (AIR 35) | Madhapur |
| 5. | OBC-NCL | 1 | Shafil Maheen N | Pallakad |
| 6. | SC | 1 | Kalpit Veerwal | Udaipur |
| 7. | ST | 1 | Deepak Meena | Khedly |
| 8. | CRL-PwD | 1 | Lovesh Kumar Gupta | Gangapur City |
| 9. | OBC-NCL-PwD | 1 | Kiran Chandrakant Dapkar | Nagdara |
| 10. | SC-PwD | 1 | Souvik Kumar Dolui | Ghatal |
| 11. | ST-PwD | 1 | Ninavath Niranjan Naik | Kurnool |
Zone-Wise Distribution of Candidates (2017)
Zone

Topper

Number of Candidates within

Total
Qualified

Top 10

Top 100

Top 500

IIT Bombay

Akshat Chugh (AIR 2)

2

25

132

9893

IIT Delhi

Ananye Agarwal (AIR 3)

3

26

101

9207

IIT Guwahati

Abhyuday Bhartiya (AIR 104)

0

0

5

3118

IIT Kanpur

Lakshay Sharma (AIR 10)

1

6

45

6809

IIT Kharagpur

Debaditya Pramanik (AIR 38)

0

4

35

6138

IIT Madras

Shafil Maheen N (AIR 4)

1

29

119

10240

IIT Roorkee

Sarvesh Mehtani (AIR 1)

3

10

63

5050

Total

10

100

500

50455
Questions related to JEE Advanced
Related E-books and Sample Papers