IPU B.Tech Counselling 2020: Cutoff (Released), Seat Allotment (Out)
IPU B.Tech Counselling 2020 - Guru Gobind Singh Indraprastha University has announced round 3 counselling dates for IPU CET B.Tech and Biotechnology courses. Candidates have to perform required formalities at ipuadmissions.nic.in for Biotechnology counselling and other B.Tech courses. IPU B.Tech 2020 counselling is being conducted in three rounds followed by a special and spot round. IPU CET counselling and seat allotment procedure for B.Tech courses on JEE Main scores is separate with B.Tech Biotechnology. Steps like registration, choice filling/locking, admission fee payment and seat allotment will be followed during IPU B.Tech counselling 2020. Get the complete information about IPU B.Tech counselling 2020 from the article below.
Latest Updates: For IPU B.Tech Biotechnology counselling round 3 - Click Here.
For IPU B.Tech 2020 counselling round 2 - Click Here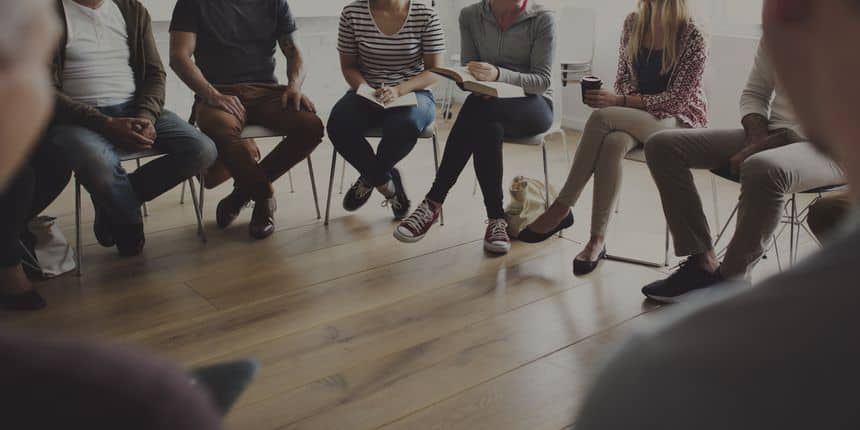 Important Dates of IPU B.Tech 2020 Counselling
Events
Dates for IPU CET B.Tech (Biotechnology)
Dates for other B.Tech courses

Registration process for IPU B.Tech counselling

September 25 (1.00 pm) to October 26 (4.00 pm), 2020

September 13 to October 29, 2020

Document verification for reserved categories

Till October 27, 2020

September 25 to October 30, 2020

IPU B.Tech Counselling Round 1

Choice Filling

October 27 (2 pm) to November 4 (upto 11:50 pm), 2020

October 30 (1 pm) to November 8 (upto 11:50 pm), 2020

Declaration of IPU B.Tech 2020 seat allotment
November 6, 2020 (after 5 pm)
November 11, 2020
Downloading of seat allotment letter
November 6 to 11, 2020
November 11 to 18, 2020
Payment of partial academic fee of Rs 40,000 and generation of fee receipt
November 6 to 11, 2020
November 11 to 18, 2020

Submission of willingness (Freeze or Float option)
November 6 to 11, 2020
November 11 to 18, 2020

Withdrawal of admission after payment of fee
Till November 11, 2020
November 11 to 18, 2020

IPU B.Tech Counselling Round 2
Choice filling for seat allotment
November 12 to 16, 2020
November 19 to 23, 2020
Declaration of IPU B.Tech seat allotment result
November 18, 2020 (after 5 pm)
November 25, 2020

(Revised)

Downloading seat allotment letter
November 18 to 23, 2020
November 25 to 29, 2020
Payment of partial academic fee of Rs 40,000 and generation of fee receipt
November 18 to 23, 2020
November 25 to 29, 2020

Submission of admission willingness (Freeze or Float)
November 18 to 23, 2020

November 25 to 29, 2020

Withdrawal of admission after payment of fee of Rs 40,000
November 18 to 23, 2020

November 25 to 29, 2020

IPU B.Tech Counselling Round 3

Choice modification for seat allotment

November 24 to 26, 2020
November 30 to December 2, 2020
Seat allotment round 3
November 27, 2020 (after 5 pm)
December 3, 2020
Submission of willingness by candidates
November 27 to 30, 2020
December 3 to 6, 2020
Payment of partial academic fee of Rs 40,000 and generation of fee receipt

November 27 to 30, 2020

December 3 to 6, 2020

Withdrawal of admission

November 27 to 30, 2020

December 3 to 6, 2020

Result of Sliding Round
December 1 to 2 (after 5 pm)
December 7, 2020
Reporting at allotted institute
December 3 to 4, 2020 (10:30 am to 4 pm)
December 8 to 10, 2020
Candidates seeking admission to Guru Gobind Singh Indraprastha University (GGSIPU) must know that authorities conduct the entrance examination for various B.Tech courses expect for Biotechnology. IPU B.Tech admission 2020 will be based on JEE Main 2020 scores/ rank for undergraduate engineering programmes offered by the University.
Procedure of IPU B.Tech 2020 Counselling
The authorities are conducting third round of IPU CET counselling seat allotment for other B.Tech courses as well as B.Tech Biotechnology. Admission will be through counselling based on IPU CET score for Biotech course. Candidates had to register to participate in IPU B.Tech 2020 counselling. To participate in counselling procedure, candidates had to pay counselling fees, register for it and fill their choices of colleges and courses. Candidates can refer to the below given steps to get detailed information about IPU B.Tech 2020 counselling.
Steps followed during IPU B.Tech Counselling 2020
Get register: Candidates had to register for IPU B.Tech 2020 counselling. Below are the steps involved in registering for IPU B.Tech counselling 2020:
First, provide details such as JEE Main 2020 roll number, name, date of birth, status of result, and visual code as mentioned on the screen

After the authentication, enter academic, personal and contact details

Successfully registered candidate received login ID and password for IPU B.Tech counselling 2020.
Note: Take at least 2 prints of registration form. This will be required at the time of document verification process.
Fill choices of course: This step is really important. Here, candidates were required to choose the course and institution in order of their preference. This is because, based on choice filling and availability of seats, authorities will offer the seat. To fill the choices candidate had to login to the portal using their credentials. Candidates were advised to select the maximum number of choices. This enables candidates to get a seat in a desired course. Once the choices have been entered, candidate must take a printout.
IPU B.Tech 2020 Seat Allotment: Based on merit and choices entered by candidate seats are being allotted to the candidates subject to matter of availability. Candidates can access the seat allotment by login to individual account. Who will be allotted seats have to download their provisional seat allotment letter and get a printout of the same. If candidates are satisfied with the allotted seat, to confirm it a partial academic fee or Rs. 40,000 will have to be paid and a receipt must be printed out. If candidates are not satisfied with the allotted seat, they are opt any of the below options:
Freeze allotted seat- If a candidate is satisfied with the allotted option in the counselling process, he/she can choose freeze option which will mean that they don't want to participate in subsequent rounds of counselling and are satisfied with the allotted seat.

Withdrawal and fee refund- If a candidate wishes to withdraw from allotted seats after payment of academic fees, he/she can opt for withdrawal option. Candidate will then be considered for spot round of counselling (if any).

Sliding of allotted seat after last round- Sliding round will also conducted by the University.
Spot Round Counselling: If any seats remain vacant after allotting them, authorities will conduct the spot round of counselling. For the same, candidates will have to register separately within the given due date.
Documents Verification
Candidates of reserved categories had to upload scanned copies of class 10 certificate and caste certificate between September 25 and October 27 for IPU B.Tech counselling and that of other B.Tech programes. For others, once seat is allotted to the candidate, he/she has to report to the allotted centres for document verification process. Candidates have to carry all originals as well as a set of photocopies of documents. Following documents need to be carried for verification during IPU B.Tech 2020 counselling:
Class 10th and 12th mark sheet and certificate

Category certificate duly attested (if applicable)

IPU B.Tech 2020 registration slip

Admission slip

Provisional allotment letter

Academic fee receipt

Conduct certificate duly attested by Head of Institution last studied in
Courses offered by GGSIPU
The University offers admission to candidates in following B.Tech courses through IPU B.Tech Admission 2020:
Questions related to B.Tech
Showing 3 out of 3 Questions
59 Views
What is better Ch. Braham Prakash or USICT?
Hello,
USCT or University School of Chemical Technology and CBPGEC OR Ch. Brahm Prakash Government Engineering College, Jaffarpur are both good colleges. You can go for either of them.
But USCT get a little edge over CBPGEC.

USCT is the 2nd college after IIT Delhi to offer chemical engineering course. The placements are just average and companies like LOESCHE, JACOBS, Kamal Engineering, TEVA they hire students from USCT right now .

CBPGEC is the only college after IIT Delhi and DTU to offer civil engineering course.

Hope it helps