M.Tech Admission 2021 - Application form Dates
M.Tech Admission 2021 - Candidates can check the details about the various institutes for M.Tech admission 2021 in this article. Through this article, Careers360 presents M.Tech 2021 admission where candidates can check the registration dates for all important engineering postgraduate entrance exams and common admission.
Stay up-to date with GATE News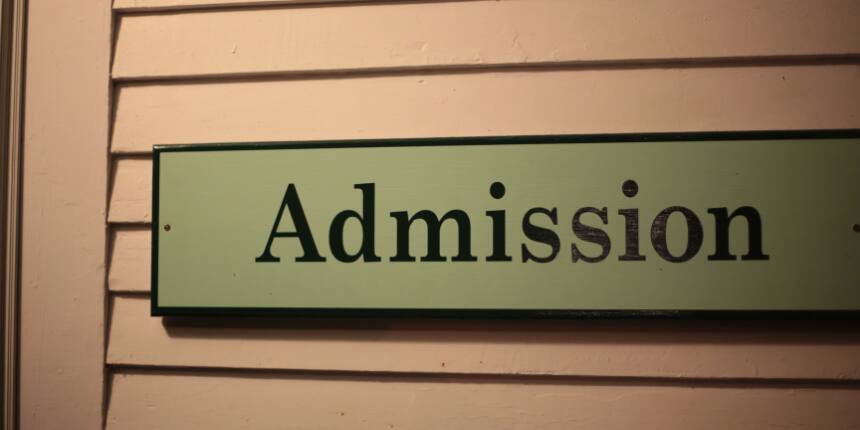 Most of the M.Tech admission 2021 will be done as per marks in GATE exam while some institutes conduct their own entrance test or interview for admissions. Note that the eligibility criteria for each institute are different, therefore, candidates must check the detailed eligibility criteria before applying for admission. Candidates can also find the probable dates of M.Tech admission to have a general idea of when registrations may start. Read the full article to know more about M.Tech admission 2021.
M.Tech Admission 2021 (Ongoing)
| | |
| --- | --- |
| UPES M.Tech Admission 2021 | |
| VIT M.Tech Admission 2021 | |
| VIT AP M.Tech Admission 2021 | |
| Manipal M.Tech Admission 2021 | |
| LPU M.Tech Admission 2021 | |
| GD Goenka M.Tech Admission 2021 | |
| KL University Admission 2021 | |
| GNA University Admission 2021 | |
M.Tech Admission 2021
S.No

M.Tech Admission

Entrance Exam/ Common Admissions

Application Start Date

Application End Date

1.




February 22

March 31




2.

IIT M.Tech Admission 2021

GATE 2021




Click here for the list of IITs and details

3.

GATE 2021

May 21, 2021

June 16, 2021

4.

NIT M.Tech Admission 2021

To be notified

To be notified

5.

IIIT M.Tech 2021 Admissions

February 19, 2021

March 31

April 3, 2021

June 14, 2021

To be notified

To be notified




April 13, 2021




May 15, 2021




6.

State M.Tech Admissions through GATE 2021

Chhattisgarh M.E/ M.Tech Admissions 2021

Round 1




Round 2




Round 3










Second week of July 2021

Third week of July 2021

Fourth week of July 2021







Third week of July 2021




Fourth week of July 2021




Fourth week of July 2021

Himachal Pradesh M.Tech Admissions 2021

HPCET Candidates

GATE candidates



















To be notified




Second week of June 2021




To be notified




Second week of July 2021




Second week of July 2021




Third week of July 2021




First week of July 2021

Fourth week of July 2021

First week of June 2021

Third week of July 2021

Round 1 Fee Payment & Registration




Round 2 Fee Payment & Registration




Fourth week of June 2021




First week of July & Second week of July 2021




Fourth week of June & First week of July 2021







Second week of July 2021

Third week of June 2021

First week of July 2021

To be notified

To be notified

April 1, 2021

June 20, 2021

7.

Central Universities

To be notified

To be notified

8.

State Wise M.Tech Admissions 2021







To be notified

To be notified




Fourth week of June 2021

First week of July 2021

To be notified

To be notified

To be notified

April 2021










19 January, 2021




First week of July 2021




16 February, 2021







Third week of July 2021

March 12, 2021

June 5, 2021 (without late fee)




To be notified

To be notified

9.

Institute Wise M.Tech Admissions 2021 through GATE 2021

February 2, 2021

April 4, 2021

March 10, 2021

April 21, 2021

DAIICT M.Tech Admission 2021

M.Tech. (ICT) - March 21, 2021

M.Tech. (CS & ML) - March 21, 2021

July 4, 2021 (Extended)

To be notified

To be notified

To be notified

To be notified

To be notified

To be notified

To be notified

To be notified

April 20, 2021

June 30, 2021

April 9, 2021

June 30, 2021

To be notified

To be notified

To be notified

To be notified

10.

Other Universities M.Tech Admissions 2021




April 22, 2021

June 30, 2021

Released

March 31, 2021

To be notified




To be notified




May 3, 2021

June 1, 2021

To be notified

To be notified

To be notified

To be notified

April 2021

June 2021

March 16, 2021

June 30, 2021

To be notified

To be notified

March 3, 2021

June 5, 2021
Questions related to GATE
Showing 16081 out of 16081 Questions