Karnataka PGCET Syllabus 2020
Karnataka PGCET Syllabus 2020 - Karnataka Examinations Authority (KEA) has released the syllabus of Karnataka PGCET 2020 on the official website. All the questions that will be asked in the entrance exam will be from the officially prescribed syllabus. Candidates preparing for the examination should always consider Karnataka PGCET 2020 syllabus for preparation. Along with the Karnataka PGCET syllabus 2020, authorities has also shared the model questions. Karnataka PGCET is conducted for admission to postgraduate programme in the participating institutes. Candidates are advised to go through the Karnataka PGCET 2020 syllabus carefully before beginning the preparation for the entrance exam. Read the complete article to know about the detailed Karnataka PGCET Syllabus 2020.
Latest: Karnataka PGCET application form is now available till June 28; Karnataka PGCET 2020 to be held on August 8, 2020.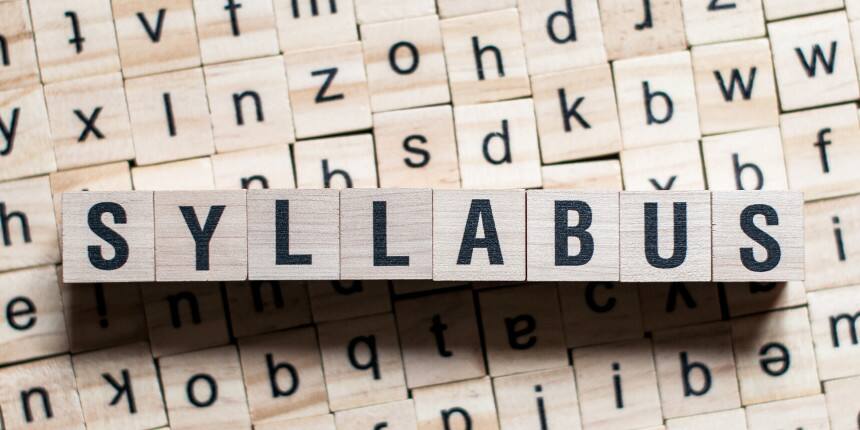 Karnataka PGCET 2020 Syllabus
The examination authorities have released the syllabus of Karnataka PGCET 2020 on the official website. The release of the detailed syllabus is beneficial for candidates who are planning to appear for the entrance exam as the paper will be prepared on the basis of the officially prescribed Karnataka PGCET syllabus 2020. Candidates can check the detailed syllabus below.
Syllabus of Karnataka PGCET 2020
S.No

Courses

Topics

Detailed Syllabus and Model Paper

1

Elements of Civil Engineering & Strength of Materials

Building Engineering Science

Surveying

Fluid Mechanics

Structures

Geo-Technical Engineering

Water Supply and Sanitary Engineering

Transportation Engineering

Hydrology

Irrigation

2

Process Calculations

Fluid Mechanics

Mechanical Operations

Thermodynamics

Heat Transfer

Mass Transfer

Reaction Kinetics

Process Control

Pollution Control Engineering

Process Industries

3

Engineering Mathematics

Data Structures and Algorithms

Logic Design and Computer Organization Formal Languages and Automata Theory

System Software

Operating Systems

Databases

Computer Networks

Web Technologies

4

Environmental Chemistry, Biology and Ecology

Microbiology

Ecology

Water Supply and Treatment

Wastewater and Treatment

Solid and Hazardous Wastes Management

Atmospheric Pollution and Control

Transport Processes and Water Quality Assessment

Environmental Impact Assessment

5

Textile Fibers

Yarn Manufacturer: Ginning and Baling

Modern Yarn Production Methods

Fabric Manufacture

Chemical Processing of Textiles Fashion

Design and Garment Technology

6

Engineering Mathematics

Electric Circuits and Fields

Analog and Digital Electronics

Control Systems

Microprocessors

Part A - Click Here

Part B - Click Here




7

Engineering Mathematics

Engineering Materials

Engineering Mechanics

Strength of Materials

Fluid Mechanics

Thermodynamics Theory of Machines

Design of Machine Elements

Production Engineering

Industrial Engineering and Management

Part A - Click Here

Part B - Click Here




8

City Planning

Housing

Visual and Urban Design

History of Architecture

Development of Contemporary Architecture

Planning Theory

Techniques of Planning

9

Polymer Science and Technology

Fluid Mechanics and Statics

Chemical Process Calculations

Chemical Engineering Thermodynamics

Heat and Mass Transfer

Polymer Science

Polymerization Kinetics

Processing Technology

Polymer Manufacturing

10

Mathematics and Computer Science

Analytical Geometry of 2-d

Analytical Geometry of 3-d

Differential Calculus

Integral Calculus

Differential Equations

Probability

Statistics

Combinational Analysis

Linear and Non-Linear Equations

Set Theory

Relations

Number System

Logic

Algebraic Structures

Computer Science

"C" Computer Language

11

Microbiology

Biochemistry

Molecular Biology and Genetics

Process Biotechnology

Chemical/ Bioprocess Engineering

Plant and Animal Biotechnology

Characteristics of Animal Cells Immunology

Recombinant DNA Technology Bioinformatics

Agricultural Biotechnology

Food Biotechnology

Environmental Biotechnology
Karnataka PGCET Exam Pattern 2020
Before starting the preparation for the entrance exam, candidates are advised to go through the exam pattern along with the Karnataka PGCET syllabus 2020. It will help candidates to understand the pattern in which the question paper of Karnataka PGCET 2020 will be prepared. Candidates can find the exam pattern of Karnataka PGCET 2020 below.
Karnataka PGCET 2020 Exam Pattern
Particulars

Details

Mode of exam

Offline (Pen and Paper Based Test)

Duration of exam

2 hours 30 minutes

Number of sections

Two sections – Part A and Part B




Part A - For courses offered by VTU, UVCE and UBDTCE University




Part B - For courses offered by Kuvempa and Mysore University

Type of Questions

Objective (Multiple Choice Questions)

Total marks

100

Total Number of Questions

75

Marking Scheme

50 Questions - 2 marks

25 Questions - 1 mark

Negative Marking

There will be no negative marking
Questions related to Karnataka PGCET
Showing 717 out of 717 Questions