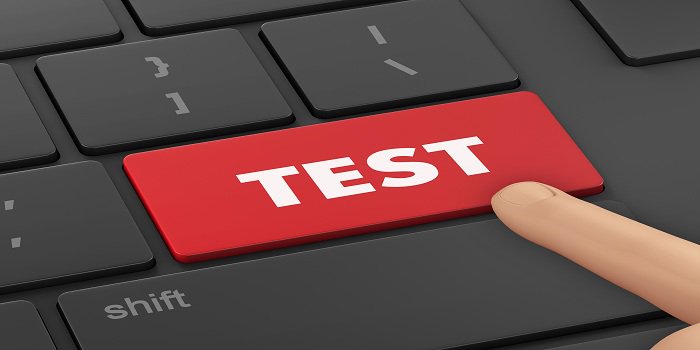 GATE Mock Test 2019 - Candidates who are appearing in the national-level engineering postgraduate exam can take GATE 2019 mock test tentatively from the 4th week of November onwards. The exam conducting body, IIT Madras will release the GATE mock test 2019 so that candidates get familiar with the functionalities of the online exam. The GATE 2019 mock test will be a simulation of the real exam, meaning all the functionalities will be the same like in the real exam – including marking scheme, display of questions, and segregation of questions into different colour palettes (indicating the status of questions).

By taking the mock test, the candidate will be able to understand all the finer details of the GATE exam. The GATE mock test 2019 will be available subject-wise, meaning there will be separate mock tests for different paper codes. The candidate then has to select the GATE 2019 mock test corresponding to the paper he/she is appearing in. The mock test will include objective type questions and will be of 3 hours duration. To learn the full details of the mock test of GATE 2019, go through the rest of the article.

Latest: GATE 2019 Application Form exam paper change facility available now

Admissions Open Now
Manipal Academy of Higher Education
Admissions 2019 OPEN | MAHE #1 Private university in India QS world Ranking
How to take the GATE mock test 2019
The GATE 2019 mock test will be available paper-wise. So to prepare for the exam, the candidate needs to pick the mock test of GATE 2019 pertaining to the paper the candidate is appearing in GATE 2019. The steps to take the mock test are given below:
GATE Sample Paper
Download Free Sample Paper for GATE
Download Now
Click on mock test link for the GATE paper the candidate is appearing in

A log-in panel will open

The candidate simply has to click on the "Sign In" tab. No log-in details are required as they are set as default.

Upon logging in, the candidate can take the test after going through and accepting the exam guidelines

Being a mock test, the candidate will not be scored.

The test will have a timer that will indicate the time left for the mock test to end
Key features of GATE Mock Test 2019
The GATE 2019 mock test will be of 180 minutes duration

Questions will be objective multiple choice type

The status of questions in the mock test will be displayed in a different colour palette

The test will have a total mandatory two sections – the subject-specific section will be for 85 marks and General Aptitude (GA) for 15 marks.

The GA section will include a total of 10 questions. Question 1-5 will carry 1 mark each while 6-10 will be each of 2 marks.

The subject-specific paper will include 55 questions.

The mock test is a simulation of the real exam, so practising the mock test will provide the candidate with useful inputs into the functionalities of the GATE.
GATE Mock Test
| | | | | |
| --- | --- | --- | --- | --- |
| S.No. | Test Paper Code | GATE Paper | GATE 2019 Mock Test | GATE 2018 Mock Test |
| 1. | AE | | Available Soon | |
| 2. | AG | | Available Soon | |
| 3. | AR | Architecture and Planning | Available Soon | |
| 4. | BT | | Available Soon | |
| 5. | CE | | Available Soon | |
| 6. | CH | | Available Soon | |
| 7. | CS | Computer Science and Information Technology | Available Soon | |
| 8. | CY | | Available Soon | |
| 9. | EC | | Available Soon | |
| 10. | EE | | Available Soon | |
| 11. | EY | Ecology and Evolution | Available Soon | |
| 12. | GG | Geology and Geophysics | Available Soon | |
| 13. | IN | Instrumentation Engineering | Available Soon | |
| 14. | MA | Mathematics | Available Soon | |
| 15. | ME | | Available Soon | |
| 16. | MN | | Available Soon | |
| 17. | MT | | Available Soon | |
| 18. | PE | | Available Soon | |
| 19. | PH | Physics | Available Soon | |
| 20. | PI | | Available Soon | |
| 21. | TF | Textile Engineering and Fiber Science | Available Soon | |
| 22. | XE | Engineering Sciences | Available Soon | |
| 23. | XL | Life Sciences | Available Soon | |
The GATE Mock Test Window will look like this:
Questions related to GATE
Related E-books and Sample Papers