CCMT Seat Allotment 2020 - Registrations for CCMT 2020 seat allotment has started from May 13. Malaviya National Institute of Technology (MNIT) Jaipur will be responsible for the seat allotment of CCMT 2020. Three rounds of CCMT 2020 seat allotment followed by special rounds will be held by the authorities. The result of CCMT seat allotment 2020 will be prepared on the basis of GATE scores, number of applicants, availability of seats and preferences set by the candidates. Candidates will have to complete the counselling process before the seat allotment of CCMT 2020. Candidates are advised to check eligibility criteria of CCMT 2020 before applying. Allotted candidates will have to confirm their admissions within the timeline specified by the authorities. Candidates can refer the following article to know more about CCMT Seat Allotment 2020.
Latest: CCMT 2020 registration has started from may 13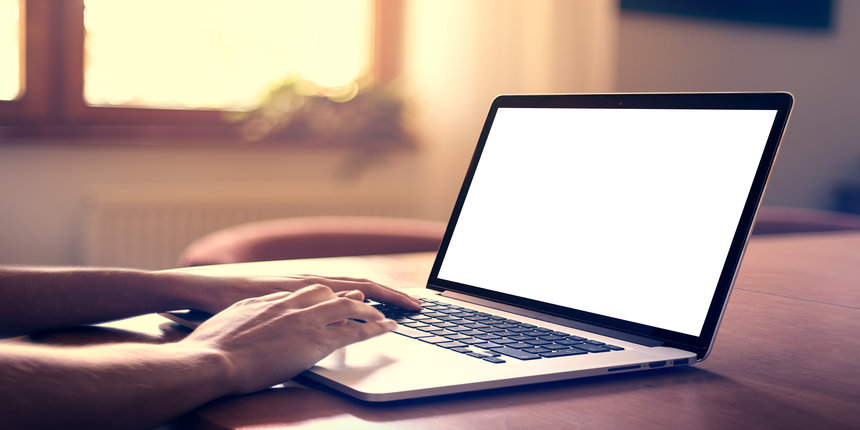 Important Dates of CCMT 2020 Seat Allotment
S.No.

Activities

Date

1

Online Registration & Fee Payment and Online Choice Filling

May 13 to June 12, 2020

2

Online Choice Locking

June 05 to 12, 2020

3

Automatic Locking of saved choices

June 12 , 2020

4

Publication of Round-1Seat Allotment

June 17, 2020

5

Payment of Seat Acceptance Fee, Document uploading and

specifying Willingness

June 17 to 20, 2020

6

Online Document Verification by officers of Allotted Institute

June 18 to 24, 2020

7

Online Change of Willingness / Withdrawal

June 28 to 30, 2020.

8

Publication of Round-2 Seat Allotment

July 05, 2020.




9.

Payment of Seat Acceptance Fee, Document uploading and

specifying Willingness

July 05 to 08, 2020

10

Online Document Verification by officers of Allotted Institute

July 06 to 12, 2020

11

Online Change of Willingness / Withdrawal

July 16 to 18, 2020.

12

Publication of Round-3 Seat Allotment

July 22, 2020

13

Payment of Seat Acceptance Fee and Document uploading

July 22 to 24, 2020

14

Online Document Verification by officers of Finally Allotted Institute for candidates who have been allotted seat first time or whose allotted institute has been changed

July 23 to 28, 2020

15

Online admission in the Finally Allotted Institute by depositing the Balance Fee online by candidates of all rounds

July 23 to August 03, 2020

16

Online Withdrawal from the Admitted Institute

July 27 to August 10, 2020
CCMT 2020 Special Round Schedule
S.No.

Activities

Date

1

Advertisement and availability of Vacant Seats

Augustust 04, 2020

2

Online Registration, Payment of Registration Fee & Special Round Participation Fee and Online Choice Filling

Augustust 05 to 10, 2020

3

Online Choice Locking

August 08 to 10, 2020

4

Automatic Locking of Saved Choices

August 10, 2020

5

Publication of Special Round-1 Seat Allotment

August 13, 2020

7

Document uploading and specifying Willingness.

August 13 to 15, 2020

8

Online Document Verification by officers of Allotted Institute.

August 14 to 17, 2020

9

Online Change of Willingness / Withdrawal

August 19 to 20, 2020

10

Publication of Special Round-2 Seat Allotment

August 23, 2020

11

Online Document uploading

August 23 to 28, 2020

12

Physical Reporting and Document verification at Allotted

Institute

August 24 to 31, 2020
CCMT Counselling 2020
All the eligible candidates have to apply for CCMT counselling 2020 before the last date specified by the authorities. Candidates have to enter their personal, academic and contact details while filling the application form of CCMT 2020. Candidates will also have to select their preferred institutes and M.Tech courses during the counselling process.
CCMT 2020 Seat Allotment
MNIT Jaipur will conduct three rounds of CCMT 2020 seat allotment along with a National Upgradation, Internal Sliding and National Spot Round. The result of CCMT 2020 seat allotment results will be declared in online mode. The seats will be allotted as per the merit, availability of seats and preferences set by candidates.
Steps to check CCMT Seat Allotment 2020?
The given steps can be followed by the candidates to check the seat allotment of CCMT 2020.
Visit the official website of CCMT 2020

Click on the CCMT 2020 seat allotment link.

Click on candidate login and enter GATE registration ID and password to login.

The seat allotment of CCMT 2020 will be displayed on the screen.

The allotment letter will also be available along with the allotment status. Candidates will have to download the allotment letter.
What after CCMT Seat Allotment 2020?
After the candidates have downloaded their allotment letters, they have to pay a Seat Acceptance Fee (SAF) of Rs. 30,000. Candidates will be able to pay this fee through SBI MOPS (i.e. net banking/credit card/debit card or e-challan at any branch of SBI). After the candidates will pay their fees, document verification will be done by the authorities at the reporting centres. The candidates will have to choose one of the following options at the reporting centres.
Freezing - If candidates are satisfied with their allotted seat, then they will have to freeze their seats using this option.

Sliding - If candidates wish to be allotted a higher preferred choice of course in the same institute during the further allotment rounds, then they have to select the sliding option.

Floating - If the candidates wish to wait for seat allotment into higher preferences in different institutes, then they have to select the floating option.
CCMT 2020 Seat Allotment Round 1 and Round 2
Candidates who will be allotted in the first and the second round of seat allotment will have to select their choice of option from freezing, sliding and floating options. The candidates who will freeze their seats, will have to pay the seat acceptance fee. The candidates who will select sliding and floating option will have to wait for the next round.
CCMT 2020 Seat Allotment Round 3
Similar to Round 1 and 2, the candidates who will be allotted seats in the third round will have to choose their preferred option (freezing/sliding/floating). Candidates who will be satisfied with their seats will have to pay the required fee. Internal Sliding and National Upgradation round will be conducted by the authorities for the candidates who opted for sliding option in the third round. Candidates can also withdraw their seats if they are not satisfied with their seats.
Documents Required for Verification
Print out of the registration and choice filling form.

Provisional seat allotment letter.

GATE score card (self-attested copy)

Photo ID proof

Proof of seat acceptance fee payment

10th standard certificate or birth certificate as proof of age.

12th standard mark sheet

Mark sheet of qualifying exam for all semesters

Three colored passport size photographs

Transfer, Conduct and Course Completion certificate from the head of the institution last attended

Degree/Provisional certificate (if degree is completed)

Category certificate (if applicable)

Migration certificate of last institute attended
Reporting at Allotted Institute
The selected candidates will have to report to their allotted institutes within the specified timeline to confirm their admission. It is essential for the candidates to confirm their admission otherwise their allotment may get cancelled. The candidates will be returned their seat acceptance and confirmation fee after a deduction of Rs. 1000.
CCMT 2020 National Spot Round
The National Spot Round of CCMT 2020 will be conducted to fill the seats vacant after the previous rounds of seat allotment is over. Eligible candidates will have to do fresh registration in order to participate in this round. Following candidates will be eligible to participate in the National spot round-
Candidates who withdrew or did not report to any reporting centre in the earlier rounds for verification of allotment.

Candidates whose allotment is cancelled due to some eligibility criteria in earlier rounds.

Candidates who did not register in the previous three rounds will also be eligible for National Spot Round.
CCMT National Spot Round 2020 Registration Fee
Category

Registration Fee

Mode of Payment

OC/OB

Rs. 42,000

Through SBI MOPS i.e., net banking/credit card/debit card or e-challan at any branch of SBI

SC/ST/PwD

Rs. 11,700
Questions related to GATE
Showing 14430 out of 14430 Questions