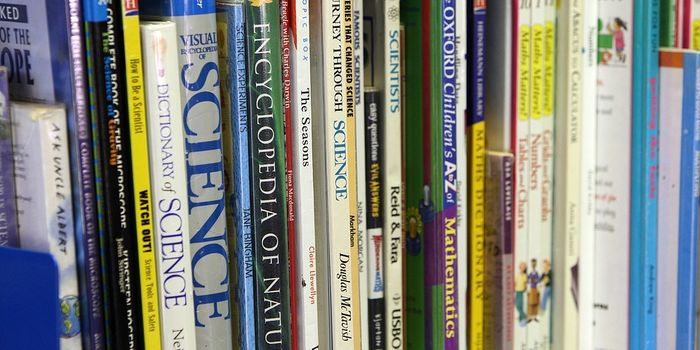 GATE Syllabus 2019 - IIT Madras has prescribed the GATE 2019 syllabus for all the 24 papers including the new paper "Statistics". The syllabus of GATE 2019 is based on the disciplines studied in the qualifying examination. The GATE syllabus 2019 is mostly similar to last year one. The syllabus of GATE 2019 carries the topics and subjects that candidates need to study to qualify the national level PG engineering entrance exam. It a must for the candidates to be aware of GATE 2019 syllabus, before proceeding towards preparation.
Admissions Open Now
Manipal Academy of Higher Education
Admissions 2019 OPEN | MAHE #1 Private university in India QS world Ranking
GATE 2019 will be held on February 2, 3, 9 and 10 in online mode. GATE aspirants can check the syllabus of all the 24 disciplines from this article and accordingly prioritize their study plan. It is expected that candidates appear in a GATE paper appropriate to the discipline of their qualifying degree. However, candidates are free to choose any one of the GATE papers as per preference, while they must check the eligibility criteria of the M.Tech programme where they avail admissions for the same. To check the detailed GATE syllabus 2019, read full article.
Latest:  GOAPS portal is now open for exam paper change request in GATE 2019 Application Form till October 23. 
GATE Sample Paper
Download Free Sample Paper for GATE
Download Now
GATE 2019 Syllabus – Paper wise 
Candidates appearing for GATE 2019 must be aware about the syllabus prescribed by the authorities.  Mentioned below table gives the links of syllabus for all 24 papers. Make sure that you go through the GATE syllabus 2019 to know the topics and subtopics that need to be covered in each paper, especially in XE and XL.
The syllabus for General Aptitude (common section for all the papers) and Engineering Mathematics (mandatory section for all papers except GG & XL) is given along with the GATE 2018 syllabus of each respective paper. 
GATE Syllabus for 24 Papers
S.No

Papers

Download Syllabus

General Aptitude (GA) - Compulsory paper (Common Section in all Paper)

1.

2.

3.

4.

Biotechnology (BT)

5.

Civil Engineering (CE)

6.

Chemical Engineering (CH)

7.

Computer Science (CS) and Information Technology (IT)

8.

Chemistry (CY)

9.

10.

11.

Ecology and Evolution (EY)

12.

Geology and Geophysics (GG)

13.

14

Mathematics (MA)

15

16

Mining Engineering (MN)

17

18

19

Physics (PH)

20

21

22

Statistics

23

Engineering Sciences Syllabus (XE) - Any 2 optional setions

Engineering Mathematics (XE A) – Compulsory section

Fluid Mechanics (XE B)

Material Science (XE C)

Solid Mechanics (XE D)

Thermodynamics (XE E)

Polymer Science & Engineering (XE F)

Food Technology (XE G)

Atmospheric and Oceanic Sciences (XE H)

24

Life Sciences (XL) - Any 2 optional sections

 

Chemistry (XL P) - Compulsory section

Biochemistry (XL Q)

Botany (XL R)

Microbiology (XL S)

Zoology (XL T)

Food Technology (XL U)
Note: The GATE syllabus 2019 for Aerospace Engineering will be divided into 2 categories – Core Topics & Special Topics. The corresponding sections of the question paper will contain 90% of the questions on Core Topics and the remaining 10% questions on Special Topics. 
To Check and Download GATE 2017 Syllabus Paper wise - Click here
To Check and Download GATE 2016 Syllabus Paper wise - Click here
GATE Exam Pattern 2019 - Along with GATE syllabus, candidates must be also aware of exam pattern. Knowing the exam pattern of GATE 2019 will help candidates to know the marking scheme, topic-wise question weightage etc. IIT Madras will conduct GATE 2019 in online mode for 23 papers. The entrance exam will carry 65 questions, total of 100 marks. Out of these 100 questions, 10 will carry a total of 15 marks asked from General Aptitude (GA). Candidates will be given 3 hours to complete the examination.
GATE 2019 question paper will consist of 2 types of questions- Multiple choice questions (MCQs) and Numerical Answer Type (NAT). MCQ type of questions will carry negative marking, 1/3rd marks will be deducted for a 1 mark question while 2/3rd marks for a 2 mark question. However, NAT carry no negative marking.
 Mentioned below is the exam pattern of various paper codes
Paper Code

Exam Pattern

CE, CS, EC, EE, IN, ME, AE, AG, BT, CH, MN, MT, TF, XE, PE, ST and PI

General Aptitude (GA) – 15%

Engineering Mathematics – 15%

Subject of the Paper –  70%

AR, CY, EY, XL, GG, MA and PH

General Aptitude (GA) – 15%

Subject of the Paper – 85%
GATE Marking Scheme
Paper Code

GA Marks

Subject Marks

Total Marks

Negative Marking

CE, CH,

CS, CY, EC,

EE, AE, AR, AG,

BT, EY, GG,

IN, MA, ME, PH, PI, TF,

MN, MT, PE, ST

15

85

100

1/3 Mark will be deducted for 1 mark question

2/3 Mark will be deducted for 2 mark question

XE (Section A +

any two sections)

15

15+2*35

100

XL (Section P +

any two sections)

15

25+2*30

100
FAQs on GATE Syllabus 2019 
Q. Is there any change in the GATE 2019 syllabus for any of the papers?
Ans: GATE syllabus has been released. There seems to be no major changes in the syllabus. 
Q. Is there any new GATE paper?
Ans: Yes, Statistics is now a new paper that has been incorporated from GATE 2019 with a paper code of ST. 
GATE Statistics
| | | | | | |
| --- | --- | --- | --- | --- | --- |
| Year | Appeared | Registered | Appeared (%) | Qualified (%) | Qualified |
| 2016 | 818850 | 971831 | 84.26 | 16.53 | 135392 |
| 2015 | 804463 | 927580 | 86.73 | 15.05 | 121060 |
| 2014 | 889157 | 1033625 | 86.02 | 16.84 | 149694 |
| 2013 | 984855 | 1200728 | 82.02 | 13.88 | 136699 |
| 2012 | 686614 | 777134 | 88.35 | 15.81 | 108526 |
| 2011 | 558480 | 612568 | 91.17 | 17.23 | 96239 |
| 2010 | 420596 | 460541 | 91.33 | 14.23 | 59853 |
| 2009 | 212130 | 230341 | 92.09 | 16.63 | 35273 |
| 2008 | 166027 | 184672 | 89.9 | 19.09 | 31694 |
| 2007 | 153822 | 168917 | 91.06 | 28.86 | 44387 |
| 2006 | 170252 | 184308 | 92.37 | 19.86 | 33813 |
Questions related to GATE
Related E-books and Sample Papers