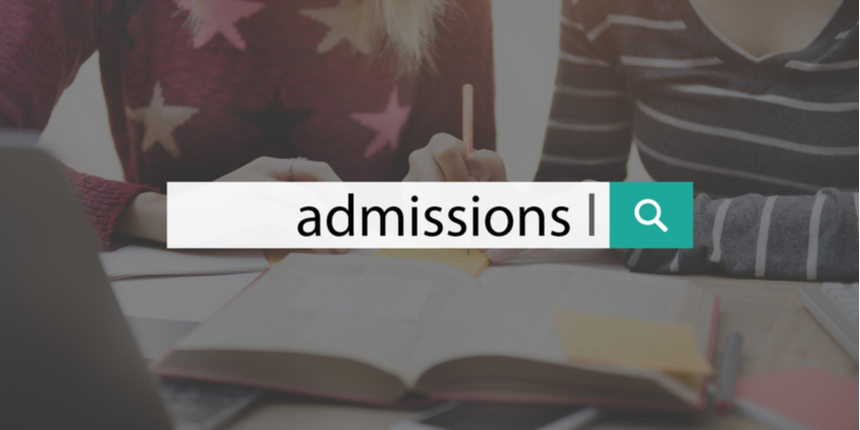 LNMIIT M.Tech Admission 2019- Candidates seeking admission to LNMIIT M.Tech 2019 can fill the application form till May 27. The institute provides LNMIIT M.Tech 2019 admission to two postgraduate engineering programmes – CSE and ECE. Both the programmes offer 15 seats each. LNMIIT M.Tech admission 2019 will be based on written test and interview. However, GATE qualified candidates with 95 percentile or more will be eligible for direct admission and are exempted from appearing for written test. But these candidates will have to fill the application form and attend the interview. The written test of LNMIIT M.Tech 2019 admission will be held for one and half hour duration and will include objective and short answer type questions. Based on the performance in the written test and interview candidates will be shortlisted for LNMIIT M.Tech 2019 counselling, conducted in two rounds. To get more information about the LNMIIT M.Tech admission 2019, candidates are suggested to continue reading.
Latest: To fill the application form of LNMIIT M.Tech Admission 2019 - Click Here 


M.Tech Programmes Offered by LNMIIT 
The LNM Institute of Information Technology offers 2 postgraduate engineering programmes:  
Computer Science & Engineering (CSE) – 15 seats

Electronics & Communication Engineering (ECE) – 15 seats


LNMIIT M.Tech Admission Dates 2019
| | |
| --- | --- |
| Event | Dates |
| Release of application form | March 5, 2019 |
| Last date to submit application forms | May 27, 2019 |
| Issue of call letter to eligible candidates | To be notified |
| Written test and interview | June 3 and 4, 2019 |
| Declaration of Result | Third week of July 2019 |
| Round I – Counselling | Third week of July 2019 |
| Deadline to pay admission fee for Round I | Last week of July 2019 |
| Round II – Counselling | Last week of July 2019 |
| Deadline to pay admission fee for Round II | Last week of July 2019 |
| Spot Round | First week of August 2019 |
| Reporting and joining date at allotted institute | First week of August 2019 |
LNMIIT M.Tech Eligibility Criteria 2019
The following eligibility criteria of LNMIIT M.Tech 2019 admission need to be meet by the aspirants. LNMIIT M.Tech 2019 eligibility criteria carries parameters like qualifying marks, exam and more which candidates need to meet by to be eligible for admission. 
LNMIIT M.Tech 2019 Eligibility Criteria 
Candidates must have pass BE/ B.Tech, in appropriate branch of Engineering & Technology with 60 % marks or equivalent CPI/CGPA. 

GATE (CS and EC) qualified candidates who have percentile ≥ 95, in respective streams will be exempted from written test. Candidates who will not fulfil this criteria will have to appear for the written examination. 
LNMIIT M.Tech Application Form 2019
Candidates can now fill and submit LNMIIT M.Tech 2019 application form till May 27. The application form will be filled in two stages. For the reference of the candidates mentioned below is the detailed procedure to fill LNMIIT M.Tech application form 2019:
Stage-1  
Get register- Visit the link given above and click on "New Registration" button. 

Enter all the mandatory information required to create an account.

Candidate's account details containing application ID and Password will be sent to their email-id and mobile no.

Log into the account and fill the information in the online form. 

Pay the application fee of Rs. 250 to complete the application process. The fee can be paid online using debit/credit card and net-banking option.
Stage-2  
Once performed above mentioned steps, fill in eligibility details, participation in GATE 2019 and more)

Generate PDF of filled in application form and print it for future use.
LNMIIT M.Tech Exam Pattern 2019
Exam pattern plays an important role in preparation for examination. So, candidates who will be appearing for the written test must know the exam pattern of LNMIIT M.Tech 2019 thoroughly. It will candidates to know about the marking scheme, mode of examination, duration and more. According to the official, the written test will be held for one and half hour. Multiple-choice (objective) and short answer type questions will be asked during the exam. On incorrect response, there will be no negative marking.
LNMIIT M.Tech Syllabus 2019
Candidates who will be appearing for written test can check the syllabus of LNMIIT M.Tech 2019 below:
LNMIIT M.Tech Syllabus for Computer Science & Engineering (CSE)
Unit

Topics to be covered

Computer Programming

Fundamental Programming constructs, Decision Making and control statements, Arrays, Strings, Functions, Recursion, Dynamic memory allocation, Composite data types (Structures and Unions)

Discrete Mathematical Structures

Boolean algebra, Propositional and first order logic, Sets, Relations, Functions, Partial orders and lattices, Groups and Rings, Trees, Graphs (Connectivity, Matching, Coloring), Combinatorics (Counting, Recurrence relations, Generating functions)




Data Structures

Time and Space complexity of algorithms, Asymptotic analysis, Big O and other notations, Stacks, Queues, Linked lists (Singly, Doubly and Circular), Trees, Binary search trees, AVL tree, Heaps, Hashing and Graphs

Algorithms

Complexity analysis, Searching, Sorting, Algorithm design techniques (Greedy, Dynamic Programming and Divide‐and‐conquer), Graph search, Minimum spanning tree, Shortest path

Computer Organization and Architecture

Machine instructions and addressing modes. ALU, Data‐path and Control unit, Instruction pipelining, Memory hierarchy (Cache, Main memory and Secondary storage), I/O interface (Interrupt and DMA mode)

Operating Systems

Processes, Threads, Inter‐process communication, Concurrency and Synchronization, Deadlock, CPU scheduling, Memory management and Virtual memory

Database Management Systems: ER‐model, Relational model, Relational algebra, Tuple calculus, SQL, Integrity constraints, Normal forms, File organization, Indexing, Transactions and Concurrency control

Computer Networks

OSI and TCP/IP Model, Ethernet and WiFi, Access Control, Flow and Error control, Network devices, Switching, IPv4, IPv6, Routing algorithms, TCP/UDP and sockets, Congestion control, Application layer protocols (DNS, SMTP, POP, FTP, HTTP)

Theory of Computation

Regular expressions and finite automata, Context-free grammars and push-down automata, Regular and context-free languages, Turing machine and Undecidability
LNMIIT M.Tech Syllabus for Electronics & Communication Engineering (ECE)
| | |
| --- | --- |
| Unit | Topics to be covered |
| Digital Design | Number Systems & Codes, Boolean Algebra and Minimization Techniques, Digital CMOS Logic, Combinatorial Circuits & Systems, Sequential Circuits & Systems, Finite State Machines. |
| Analog Electronics | Circuit Theorems and KCL/KVL, Op-amp, RC, RLC Circuits, Physics of transistors, Characteristics and biasing of BJT, Small signal (incremental) equivalent circuits, CE, CB and CC amplifiers, Difference Amplifier Design, Oscillators and Filters: Bode plots, Clipping, Clamping and other Non-Linear Op-Amp applications, Power supplies, DAC: Principles and Circuits, ADC: Principles and Circuits. |
| Signals and Systems | Linear time invariant (LTI) systems: Discrete and continuous, Fourier representation of periodic signals, Fourier Transform of aperiodic signals, Laplace and z-transform, Linear Feedback Systems. |
| Digital Signal Processing | Transform analysis of LTI systems, Structures for Discrete Time systems, FIR Filter Design Techniques, FFT, Multi-rate digital Signal Processing, Adaptive signal Processing, Stochastic signals, Wiener Filtering, LMS and RLS algorithms, spectral estimation. |
| Basic Analog and Digital Communication | Basic Analog and Digital Communication: Bandwidth of AM/SSB/FM analog signals, SNR of FM system, DM/ADM/PCM, signal-to-quantization noise ratio., PSK/DPSK/QAM /OFDM systems,BER and Q-function, Error correcting codes: Block codes and convolutional codes |
| Probability and matrices Algebra | Probability and matrices Algebra Random variables, distribution, mean and variance, Conditional probability, Bayes's theorem, correlation, covariance, Central limit theorem, Matrix multiplication,Gaussian elimination, Determinant, Inverse of matrix, eigenvalues and eigen-vectors, matrix digonalization. |
LNMIIT M.Tech Admit Card 2019
The admit card of LNMIIT M.Tech 2019 will be released for all candidates who have registered for the admission. Candidates must note that LNMIIT M.Tech admit card 2019 is an important document for appearing in the written test and for completing other admission formalities. Therefore, candidates are suggested to keep it safe. The admit card will carry information like the exam centre details, date, time and other essential details.
LNMIIT M.Tech Result/Merit List 2019
LNMIIT M.Tech 2019 result will be declared tentatively in the third week of July. Based on performance of the candidates in the entrance exam,  a merit list will be drawn for counselling and seat allotment process. However, for GATE qualified candidates the merit list of LNMIIT M.Tech 2019 will be prepared on the basis of marks obtained in the national-level exam. 
LNMIIT M.Tech Fee Structure 2019
Candidates who will be offered admission to LNMIIT M.Tech programmes will have have to pay the following fees. The given below LNMIIT M.Tech 2019 fee structure carry the one time deposit caution money which will be refundable at the end of the programme. Apart from this, table also give details about the first semester charges that candidates will have to pay.
LNMIIT M.Tech Counselling 2019
The counselling of LNMIIT M.Tech 2019 will be conducted as per the merit of the candidate. The steps like document verification, choice filling, seat allotment will be included in LNMIIT M.Tech 2019 counselling. In order to participate in the counselling process candidates will have to in person report to the counselling venue along with all the requisite documents. Candidates who will be offered seats will have to pay the admission fee to confirm their seats. 
LNMIIT M.Tech 2019 Fee Structure 
| | |
| --- | --- |
| Particulars | Fees (In Rs) |
| Caution Money (one time payment) | 10,000 |
| Registration Fee | 3,000 |
| Tuition Fee | 83,300 |
| Building Fund | 3,000 |
| Student Activity charges | 1,500 |
| Total Fee for the First Semester | 1,00,800 |
To check the detailed fee structure of M.Tech courses offered by LNMIIT – Click Here
Contact Info
The LNM Institute of Information Technology
Rupa ki Nangal, Post-Sumel, Via-Jamdoli
Jaipur-302031,
Rajasthan, India