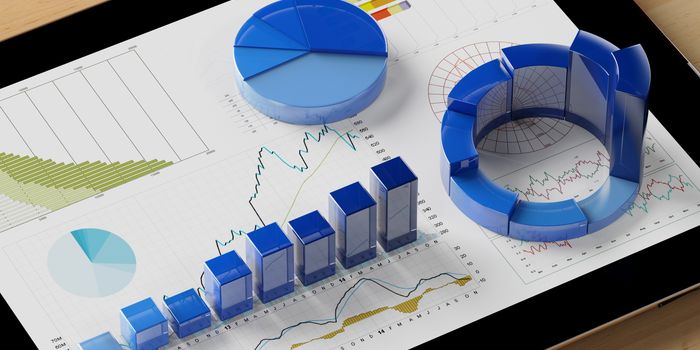 GATE Cutoff for IIT Indore – The cutoff of GATE for IIT Indore will be available for download after completion of the national-level exam. Each department will individually determine their respective cutoffs for the different specialisations offered by them based on parameters like - number of seats available for the programme, applications available, and also past trends. Please note, the GATE cutoff for IIT Indore will also be category-specific. Candidates must meet the IIT Indore GATE cutoff in their respective category and discipline, as otherwise chances of admission can go down drastically. Since the GATE 2019 cutoff for IIT Indore is currently unavailable, candidates may check the cutoff trends of previous years to visualise the kind of scores they will need to be in contention for an M.Tech seat. The GATE cutoff for IIT Indore wil be available in the form of marks, and not ranks. Admission to M.Tech courses at IIT Indore will be based on valid-GATE scores only. To check the full details of IIT Indore GATE cutoff, go through the rest of the article. 
GATE College Predictor with PSU Chances
Know your 2019 admission chances in Colleges/PSUs with this Score
Use Now
GATE is a national level computer-based exam conducted annually for admission to M.Tech courses at institutes like the IITs, NITs, GFTIs, and IIITs. GATE 2019 was conducted by IIT Madras in online mode on February 2, 3, 9 and 10, 2019. The application form of GATE 2019 was open on September 1 and has to be filled online through the GATE Online Application Processing System (GOAPS); last date to submit completed applications was September 23, 2018. 
Factors that determine GATE 2019 cutoff for IIT Indore
The GATE cutoff for IIT Indore may vary from one year to another based on different parameters like:
Total number of candidates appearing in GATE

Seats available in the programme

Total applications 

The difficulty level of questions asked in the exam

GATE cutoff trend in previous years

The category under which admission is sought
Reputation of the institute
Admission to IITs
Admission to the IITs will be conducted in two stages. In the first stage, the candidate has to apply to the individual IIT through the institute's application portal. In the second stage, the candidate has to register on the Common Offer Acceptance Portal (COAP). It may be noted that seat allotment and acceptance of the same is allowed ony through COAP. The participating institutes will upload seat status allotment on the portal, and not contact the candidates directly.  
COAP: COAP is a common platform for participating IITs to upload admission offers, which are made based on the applications they receive. Only applications of GATE qualifed candidates will be considered for seat allotment. However, to view and accept offers on COAP, the candidate needs to register on the platform first.
How to register on COAP
To register on COAP, enter the following details:
GATE Registration No.

GATE Score

Date of Birth

Valid email Id and mobile number

Name 

Eligibility criteria for registration include qualification in GATE 2019, GATE 2018 or GATE 17.

Once the COAP registration form is submitted, no changes can be made afterwards.
Previous year's GATE cutoff for IIT Indore
The GATE 2019 cut off for IIT Indore will be updated here when it is made available. In the meantime, candidate can check previous years' paper-wise IIT Indore GATE cutoff for different categories from the tables given below. The candidate needs to check closing ranks (or cutoff) for the paper he/she is appearing in to get an idea as to what would be a decent score for admission.
GATE 2017 Cutoff for IIT Indore
 

M.Tech Programme 

 

GATE Paper

GATE Score Cutoff 

General 

OBC

SC

ST

Communication and Signal Processing

EC

657

470

361

339

VLSI Design and Nanoelectronics

EC

670

540

390

-

Production and Industrial Engineering

ME/PI

740

-

511

302

Material Sciences and Engineering

ME/EE/EC/MT/CH/CY/PH/

615

405

321

-
GATE 2016 Cutoff Score for IIT Indore
| | | | | | | |
| --- | --- | --- | --- | --- | --- | --- |
| M.Tech Programme | Discipline | GATE Paper | General | OBC | SC | ST |
| Production & Industrial Engineering | | ME, PI | 742 | 693 | 422 | - |
| Communication & Signal Processing | | EC | 690 | 628 | 544 | 310 |
| Material Sciences & Engineering | | EE, ME, CH | 625 | 650 | 326 | - |
GATE 2015 Cutoff for IIT Indore :
S.No.

M.Tech courses

GATE Cutoff Score

Gen

OBC

SC

ST

1.

773

691

584

361

2.

Communication & Signal Processing

773

689

487

-

3.

684

635

478

-