How to Prepare for GATE 2021 by Self Study
How to Prepare for GATE 2021 by Self Study - Getting admission into the top institutes offering postgraduate engineering courses is a dream for many students, but only lucky ones get through. Graduate Aptitude Test in Engineering (GATE) is a gateway to get admission into the best institutes. GATE is one of the most important entrance examinations, aspirants are confused if they should get themselves enrolled at any coaching institute or should do self-study. Many people strongly believe that in order to crack the GATE entrance examination, one should get help from a coaching institute. But is it really true? No, candidates can prepare for GATE 2021 by self study. Here in this article, Careers360 presents the ways to prepare for GATE by self study. Candidates can find some important points to keep in mind while preparing for the exam. These points will help them to crack GATE 2021. Read the complete article to know more about how to prepare for GATE by self study.
Must Read:-
What are the best GATE Preparation Materials?
best youtube channel for gate preparation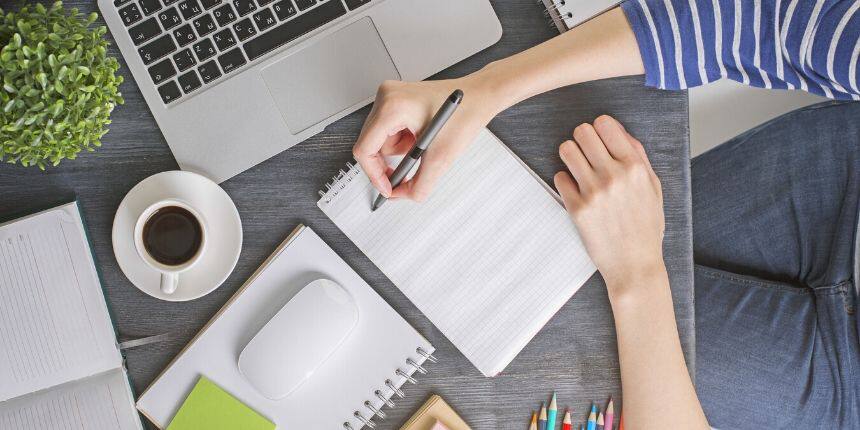 How to prepare for GATE 2021 by Self Study?
Having the right preparation strategy is the most crucial of all. Candidates are advised to follow the below given steps in order to crack GATE 2021.
Start your preparation as early as possible
The thumb rule to crack GATE 2021 is to start its preparation as early as possible. Give it enough time to prepare in the best possible way. Many times, students fail to crack the entrance exam because of their inability to complete the syllabus on time. Therefore, it is advisable to start your preparation as soon as possible.
Know the syllabus & exam pattern
GATE 2021 preparation requires candidates to have an accurate understanding of the syllabus. GATE 2021 syllabus is an important part of the preparation. It helps candidates to know what to read. The syllabus comprises all the topics that must be covered by the students while preparing for the exam. The questions in the GATE 2021 exam will be asked from the prescribed syllabus. Also, it will enable the students to ensure that they are not missing out on any important topic.
Along with the syllabus, candidates must have knowledge of the exam pattern of GATE 2021. The exam pattern allows candidates to prepare a strategy in a much effective way. The exam pattern contains details about the exam such as mode of exam, type of questions, total number of questions, sections, total duration, and more.
We are living in an era of technology. Candidates are advised to take help from the internet to prepare for the exam. It has answers to all questions. There are many online lectures that can be attended by the students while preparing for the exam. Search all your queries on Google.
Always remember that every topic is important. So, give equal time to all the subjects. Many times, skipping any particular topic becomes the reason to lag behind. Therefore, remember that skipping any topic is considered a big no.
Quick Links:-
GATE 2021 Preparation Material
What are the best GATE Practice Tests?
Solve more and more previous years' question papers
Focus on solving more and more GATE previous years' question papers. It helps candidates to identify the pattern of the question paper in a much better way. Also, Practicing question papers help in understanding how to manage time, speed, and accuracy.
Solving GATE 2021 mock tests or question papers is not enough, analyzing it properly is equally important. Check your tests and know the mistakes that you have made. This will help in knowing strong and weak points.
It is recommended to make notes on all the topics that are completed. The notes should include all the important formulas and concepts. This helps in revising the topics anytime and anywhere without wasting much time on it. Regular revision allows candidates to keep topics fresh in mind.
Questions related to GATE
Showing 14564 out of 14564 Questions