How to Prepare for GATE 2021
How to Prepare for GATE 2021 - Graduate Aptitude Test in Engineering or commonly known as GATE is a national level engineering entrance examination and a number of students participate for M.Tech admissions or PSU recruitments. Since the competition level is high, candidates should know how to prepare for GATE 2021. By following a few tips and strategies on how to prepare for GATE 2021, the candidates can definitely boost their confidence and perform well in the entrance examination. Therefore, Careers360 has compiled a list of strategies that the candidates can adapt to prepare for GATE. If the candidates are sincere about their studies, then the candidates will be able to bring good results in the examination. Read the full article to know more on How to Prepare for GATE 2021.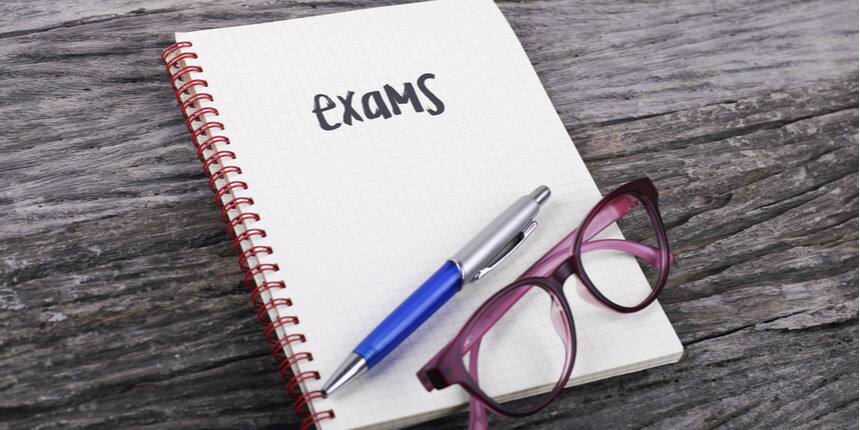 How to Prepare for GATE 2021
Early Start is the Best
It is important to take the first step at the earliest. By starting your preparation for GATE 2021 early, you will have enough time to prepare the schedule, check the syllabus and take things at a pace in which you are comfortable. Another advantage of starting the preparation early is that you will be able to allot much time to your studies and just focus on revision during the final few months so that you are at the top of your condition during the examination. Therefore, try to start early and don't put off things for tomorrow.
Know your Syllabus and Exam Pattern
Being fully prepared about what you are about to face is very important. Think of GATE 2021 as a war you will soon be battling. To win, you will need to know everything about your opponent. The basic syllabus and exam pattern of GATE 2021 are the important elements that you need to be familiar with while starting off your preparation. While the exam pattern will give you an idea about how the examination will be conducted, GATE 2021 syllabus will allow you to know what are the topics and units which have to be studied. This will help in coordinating the schedule for the entire preparation period.
General GATE 2021 Exam Pattern
Particulars

Details

Mode of Exam

Computer Based Test

Duration

3 hours

Type of Questions

Multiple Choice Questions (MCQs)

Numerical Answer Type Questions (NAT)

Sections

The question paper will consist of three sections except for AR, CY, GG, EY, XL, PH and MA papers.




General Aptitude

Engineering Mathematics (for XL papers it is Chemistry)

Subject – Specific section

Total Number of Questions

65 Questions (including 10 questions from General Aptitude)

Total Marks

100

Marking Scheme

Questions will be worth 1 or 2 marks
Quick Links:-
GATE Login 2021
GATE Important Dates 2021
Which Topic has more Weightage?
After knowing the syllabus, the next step is to understand the topic weightage of GATE 2021. Some of the topics in the syllabus often have more weightage in the question paper and this might help you to score more if allot more focus on the same. To know the weightage, you can check the previous question papers of GATE to see how the topics and syllabus are divided. By shortlisting the topics with more weightage, you can give more time to it in order to have the upper hand during the examination. However, other topics should not be ignored.
Fix a Study Schedule
Next, you should prepare a study schedule for the preparation process. A personalized study schedule according to your aptitude should be created in which the various topics and units have to be divided as per your preference. By having a proper study schedule ready, you will be able to track your progress and know what is to be studied when. This will lessen the chances of you diverting from the preparation.
While preparing the study schedule, try to keep daily and weekly targets to track your progress. The division of subjects and units should be done in such a manner that it is not monotonous and more time is allotted to those topics which you find difficult. Revision and mock tests should also be given some slots in the schedule. Make sure that your study schedule is not overwhelming and fits your standards.
Pick the Correct Reference Materials
During preparation for GATE 2021, you can refer to your undergraduate textbooks since the syllabus for the exam might be similar. However, along with the textbooks, extra books for reference are also highly recommended. By referring to extra books, you will be able to gain a wider spectrum of knowledge which will be helpful during the examination. Along with the best books for GATE 2021, you can also watch online lectures and refer to previous GATE toppers' interviews to know their source of studies.
Best Books for GATE Preparation
Know your Strengths
It is best for you to understand what will be your strong points during the preparation and focus on it. Make sure that the topics in which you have confidence are studied properly so that you can get more chances of scoring well in that. You can also focus on scoring more marks in the two compulsory sections of GATE 2021 - Engineering Mathematics and Aptitude Test which will consist of basic topics. Newspapers and past papers of competitive exams can be checked to prepare for these two sections. For Engineering Mathematics, books by Kenneth Rosen, BS Garewal and Erwin Kreyszig can also be referred to.
Consult to Clear Confusion
During the preparation process, if you get stuck at any point in your studies, then the best way to resolve it is to communicate. Talk with your fellow students and teachers and have healthy discussions with them. This will let you know the progress of your friends and also motivate you to study. Clearing out concepts and topics with friends or teachers will always be beneficial. Try to also join various online groups dedicated to GATE preparation since there will be many chances of learning new things.
Revision is Important
One of the most important factors during preparation is revision. You must give enough time to revise various topics and chapters so that everything stays fresh in the mind. Allot a few hours in your daily study schedule for revision since it will help you in understanding the topics more and help you with your progress. This will also allow you to know how much of the topics and chapters that you have studied have retained. Revision should be done frequently.
Learn to Manage Time
Since the examination is only three hours long, the candidates should know how to manage their time. If the time is not managed properly, then there is a higher chance of all the questions not being answered by the time the exam ends. The best way to learn time management is to solve the mock test of GATE 2021 while following the time constraint. This will allow you to practice completing the exam within the time duration of the exam. By practicing time management, you will ensure that this does not come in between your chances of scoring well in the exam.
Keep your Mind and Body Healthy
While it is important to focus on your studies, it is also equally important to keep yourself healthy both mentally and physically. If you are sick and note well then no matter how hard you have studied you will not be able to do well during the exam. Therefore, make sure you eat healthy food, get enough sleep and also take breaks in between the study sessions. You can always indulge in extracurricular activities to refresh yourself during the breaks.
Must Read:-
GATE Exam Pattern 2021
GATE Previous Year Aptitude Questions with Solutions PDF
GATE 2020 Topper Interviews
Candidates can also check some previous year topper interviews to gain some motivation and inspiration
GATE Topper Interviews
| | | |
| --- | --- | --- |
| Name | Paper | Interview Link |
| Ajay Singhal (AIR 1) | Civil Engineering | |
| Abhash Rai (AIR 1) | Electrical Engineering | |
| Gaurav Kumar (AIR 1) | Petroleum Engineering | |
| Ashutosh Rai (AIR 3) | Mechanical Engineering | |
| Piyush Tiwari (AIR 17) | Computer Science | |
| Anshuman Dubey (AIR 23) | Architecture and Planning | |
Questions related to GATE
Showing 14544 out of 14544 Questions