CCMT Cutoff 2021 - Malaviya National Institute of Technology, Jaipur will organise the CCMT 2021 counselling as per schedule. CCMT 2021 cutoff will be the opening and closing scores in GATE within which admission will be offered in CCMT participating institutes.
Stay up-to date with GATE News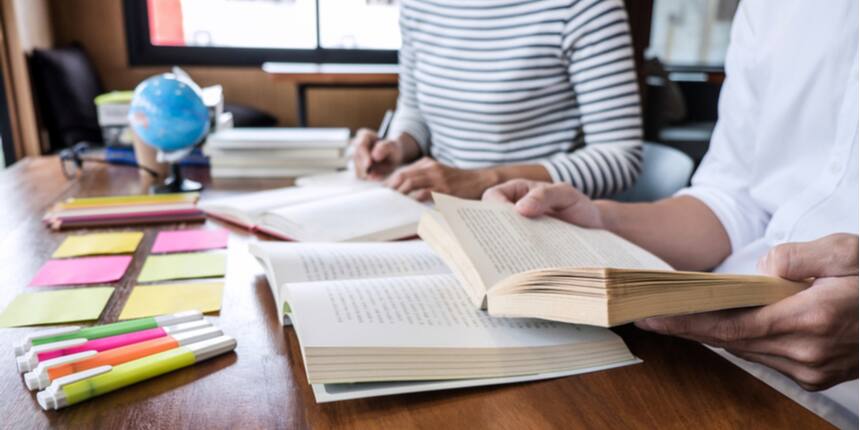 CCMT cutoff 2021 will be released after the completion of each round of counselling. The CCMT cutoffs are actually the GATE cutoff which is released by CCMT authorities. Candidates are provided here CCMT cutoff for various years to know the opening and closing ranks for various institutes and courses. Candidates must have information about the CCMT cutoff to have an idea of the opening and closing ranks within which admission is given by the institutes.
CCMT Cutoff 2021 - How are cutoff determined
The admission committee considers several factors before deciding the cutoff. For preparing the CCMT cutoff 2021, the exam authorities will consider the following parameters but not limited to it.
Cutoff trends of previous year

The difficulty level of GATE 2021 examination

No. of candidates who have applied and qualified

No. of seats available in each course and institution
CCMT Cutoff 2021 - Important Highlights
After the conclusion of each round of seat allotment, NIT Delhi will release the CCMT 2021 cutoff.

The cutoff is the maximum score that the candidates need to have in the GATE exam for getting admission to M.Tech courses through CCMT admission process in NITs and CFTIs.

Candidates who will get marks more than or equal to the cutoff specified will be taken into account for admissions to participating institutions.

CCMT Cutoff 2021 will differ for every category, course, college of the candidates who are applying for.
CCMT Cutoff 2021
Candidates can check here the CCMT cutoff after the completion of the counselling process in July. The cutoff will be provided for all the categories, institutions and courses. Candidates can by now check previous year CCMT cutoff of various institutions and courses given below
MNNIT Allahabad Cutoff 2020
Course

Category

Opening Rank

Closing Rank

OBC

535

434

EWS

507

409

General

588

507

SC

366

277

ST

334

243

OBC

647

601

EWS

690

616

General

779

674

SC

519

461

ST

418

383

Design Engineering

OBC

670

606

EWS

678

634

General

743

651

SC

519

403

ST

333

218

Communication Systems

OBC

632

580

EWS

626

571

General

677

612

SC

446

365

ST

328

275
MNNIT Allahabad Cutoff 2019
Course

Category

Opening Rank

Closing Rank

Biomedical Engineering

OBC

515

329

EWS

530

499

General

644

498

SC

353

310

ST

296

217

Computer Science & Engineering

OBC

711

607

EWS

714

626

General

799

659

SC

618

444

ST

463

342

Engineering Mechanics and Design

OBC

626

538

EWS

642

417

General

710

531

SC

396

337

ST






Communication Systems

OBC

672

592

EWS

641

615

General

703

361

SC

496

405

ST

342

273
NIT Surat Cutoff 2020
Course

Category

Opening Rank

Closing Rank

OBC

634

559

EWS

626

575

General

688

617

SC

448

325

ST

419

329

Computer Engineering

OBC

597

523

EWS

612

542

General

694

593

SC

504

391

ST

480

259

Power Electronics & Electrical Drives

OBC

592

545

EWS

588

520

General

679

583

SC

471

344

ST

298

260

CAD-CAM

OBC

574

479

EWS

573

483

General

626

541

SC

344

266

ST

372

261
NIT Surat Cutoff 2019
Course

Category

Opening Rank

Closing Rank

Mechanical Engineering

OBC

628

421

EWS

658

477

General

757

625

SC

421

286

ST

407

370

Computer Engineering

OBC

637

500

EWS

652

592

General

699

433

SC

492

433

ST

311

256

Power Electronics & Electrical Drives

OBC

644

541

EWS

637

608

General

718

633

SC

428

361

ST

297

246

CAD-CAM

OBC

614

450

EWS

561

449

General

653

455

SC

354

310

ST

306

284
MANIT Bhopal Cutoff 2020
Course

Category

Opening Rank

Closing Rank

Computer Networking

OBC

550

504

EWS

566

484

General

643

539

SC

426

379

ST

270

270

Industrial Design

OBC

567

479

EWS

586

432

General

651

554

SC

365

285

ST

277

-

OBC

358

342

EWS

-

-

General

465

354

SC

189

-

ST

-

-

Materials Science & Technology

OBC

498

356

EWS

491

403

General

516

455

SC

281

237

ST

-

-
MANIT Bhopal Cutoff 2019
Course

Category

Opening Rank

Closing Rank

Computer Networking

OBC

577

452

EWS

563

485

General

648

359

SC

418

348

ST

326

278

Industrial Design

OBC

582

400

EWS

608

376

General

745

491

SC

407

271

ST

-

-

Chemical Engineering

OBC

326

308

EWS

-

-

General

433

498

SC

241

196

ST

-

-

OBC

487

363

EWS

451

417

General

618

403

SC

421

248

ST

294

294
GATE Cutoff Scores 2018, 2017 and 2016
| | | | | |
| --- | --- | --- | --- | --- |
| S.No. | CCMT Round wise GATE Scores | 2018 | 2017 | 2016 |
| 1 | Round 1 | | | |
| 2 | Round 2 | | | |
| 3 | Round 3 | | | |
| 4 | NSR | - | | |
CCMT Cutoffs of 2016 and 2015 - Institute-wise
Questions related to GATE
Showing 15914 out of 15914 Questions