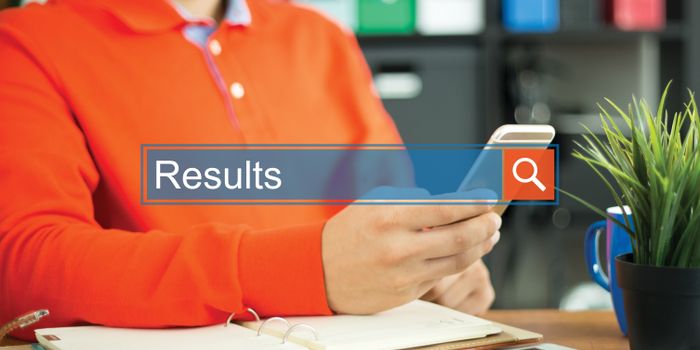 GATE Result 2019 – IIT Madras will announce the GATE 2019 result on March 16 for all the 24 papers. Candidates will be able to access the GATE result 2019 through GOAPS. Candidates who have appeared for GATE can check the marks and scores obtained by them in the same. GATE 2019 result is used to apply for admissions to the M.Tech programmes at the IITs, NITs and GFTIs. The score card however will be available from March 20, 2019 onwards till May 31. Candidates must note that they can download the score card of GATE only if they have qualified in the entrance exam. Candidates can check the requisite information pertaining to GATE 2019 result in the article below. 
Latest: GATE not mandatory as exit exam says AICTE. Click Here to check 
GATE Sample Paper
Download Free Sample Paper for GATE
Download Now
GATE 2019 will be held on February 2, 3, 9 & 10, 2019 by IIT Madras. It must be noted that the score card will be valid for a period of three years from the date of GATE result declaration. The GATE scores are utilised by many leading PSUs for recruitment purposes. The score card will be available online only from March 20 to May 31 without any fee and with a fee of Rs. 500 till December 31. Thereafter it can be obtained by candidates till the last week of December 2019 on payment of Rs 500 through netbanking/debit or credit cards.
Important Dates related to GATE Result 2019
| | |
| --- | --- |
| Events | Important Dates |
| GATE 2019 Examination | February 2, 3, 9 & 10, 2019 |
| Declaration of GATE Result | March 16, 2019 |
| Availability of GATE Score Card without Fee | March 20 to May 31, 2019 |
| GATE Score Card with fee | From June 1 to December 31 , 2019 |
How to Check GATE Result 2019?
Click on the link given below or go to the official website of GATE

Click on the 'GATE Result' tab

Enter the GATE enrolment number or email id, registration id and DoB.

The result tab will be displayed. Click on the same for the display of the GATE 2019 result.

It should be noted that the facility to print the result will not be available.
To download GATE 2019 Result / Score - Click Here (link will be available as soon as it is released by conducting body)
What details are mentioned in GATE Result 2019?
The following details are available in the result of GATE 2019:
Name of the Candidate

GATE Registration Number

GATE Examination Paper and Code

Scores Obtained out of 100

Qualifying Marks for GATE Paper

All India Rank (AIR) (only for qualified candidates). 
Sample copy of GATE result is given below:
GATE Score Card 2019
The GATE 2019 score card is the official document that certifies the qualification of candidates in GATE. The score cards will be issued only to candidates who have scored equal to or more than the qualifying cutoff which is the minimum marks to pass the exam. The score card will be available for download from March 20 to May 31, 2019. It is advisable to download and safe keep the score card of GATE for future reference as its validity for M.Tech admissions is for three years from the date the result is declared. Students must note that this validity is not applicable for PSU recruitment. The steps to download the GATE 2019 score card are mentioned below.
Steps to Download GATE 2019 Score Card
Candidates will have to log in through GOAPS (GATE Online Application Processing System) for downloading their scorecard.

To download their score card, candidates have to enter their enrolment number or email ID as well as password.

Candidates can use the score card tab to download and print it.
Details displayed in GATE 2019 Score Card
The name of the candidate and his/her photograph.

GATE Registration Number

Gender

Name of the Examination Paper

GATE Score out of 1000

Marks out of 100

All India Rank in the appeared paper

Qualifying Marks for different categories

Number of candidates who appeared for the particular paper
GATE Result Trends
The table given below gives the previous years' trends of the GATE result announcement dates. The authorities have been releasing the result of GATE one day prior to the determined date and it may happen for the present session too.
Previous Years' Trends of GATE Result
| | | |
| --- | --- | --- |
| Year | Announced Date of Result | Original Date of Result |
| 2018 | March 16, 2018 | March 17, 2018 |
| 2017 | March 26, 2017 | March 27, 2017 |
| 2016 | March 18, 2016 | March 19, 2016 |
| 2015 | March 11, 2015 | March 12, 2015 |
| 2014 | March 27, 2014 | March 28, 2014  |
How is the GATE 2019 result calculated?
Once the answers are evaluated, the authorities use the raw marks obtained to compute the GATE scores. Since some papers are conducted in multiple sessions, the raw marks for these papers like ME, CS, EC, EE and CE are normalized. Such normalized marks will be then used to compute the score for GATE 2019. The raw marks obtained in single session papers will be used to compute the GATE 2019 scores.
What is Normalization Procedure and how is it implemented?
The papers of CE, CS, EC, EE and ME are generally held in multi-sessions and slots. The purpose of normalization is to ensure that any variation in the difficulty levels of the question papers across different sessions are accounted for.
The following normalization formula will be used by the GATE authorities to calculate the normalized scores of the above mentioned papers:
How is GATE Score calculated for all Papers except CE, CS, EC, EE and ME?
The following formula will be followed to calculate to scores for all of the single session papers:
Frequently asked questions about GATE Result cum Score card
Q.1. How can I get a hard copy of my GATE 2019 scorecard? Is there a last date to download this?
Ans- There is no provision for a hard copy since the GATE score card is available online only. Yes, there is a last date and it is May 31. Candidates can further obtain the score card on payment of a fee of Rs 500 till December 31, 2019. Any further requests beyond that will not be entertained.
Q.2. What is validity of GATE result & score?
Ans- The GATE result is valid only if the candidate has qualified in the exam. In such a case the score card will be valid for a period of three years from the date of declaration of the GATE result.
Q.3. How to download GATE 2019 score card after due date – Mid May, 2019?
Ans - Candidates are suggested to download their scorecard before May 31, as they will be able to download it for free. However, if they have failed to download it then, they can still do so after paying Rs 500 through till  December 31, 2019.
Q.4. Do I have to preserve my GATE result cum scorecard?
Since the score card is valid for a period of three years, it is advisable to keep this in mind and keep a soft copy of it to be used in future.
Q.4. How can I use GATE 2019 score?
Ans. GATE 2019 score can be used for pursuing academic courses like M.Tech as well as for recruitment...
Some examples are
GATE Score Used for
| | |
| --- | --- |
| Events | Link |
| PSUs recruitment through GATE | |
| M.E., M.Tech and Direct Ph.D. admission in IITs, NITs, CFITs | |
| IISc Bangalore M.Tech/M.E Admission | |
GATE Cutoff 2019
The cutoff of GATE 2019 is the minimum score that a candidate has to secure to qualify in the exam. Check below the cutoff of GATE 2018/2017 to get an idea of the qualifying scores required.
GATE 2018 cutoff
| | | | |
| --- | --- | --- | --- |
| Branch | General | OBC | SC/ST/PH |
| CS | 25.00 | 22.50 | 16.60 |
| CE | 26.90 | 24.20 | 17.9 |
| ME | 34.7 | 31.2 | 23.1 |
| EC | 25.0 | 22.5 | 16.6 |
| PI | 32.0 | 28.8 | 21.3 |
| EE | 29.1 | 26.1 | 19.4 |
GATE Cutoff 2017
| | | | |
| --- | --- | --- | --- |
| Branch | General | OBC | SC/ST/PH |
| EC | 25.00 | 22.50 | 16.60 |
| CE | 28.70 | 25.8 | 19.10 |
| EE | 25.20 | 25.20 | 16.70 |
| ME | 32.87 | 29 | 21 |
| CS | 25 | 22.50 | 16.60 |
| IN | 34.60 | 31.10 | 23.00 |
| CH | 44.30 | 39.80 | 29.50 |
| BT | 38.90 | 35.00 | 25.90 |
Questions related to GATE
Related E-books and Sample Papers