GATE 2021 Preparation Tips for Civil Engineering
GATE 2021 Preparation for Civil Engineering - In order to crack any examination, preparation for the same should be done is the best manner. Therefore, aspirants appearing for GATE Civil Engineering (CE) must have strong preparation to crack the examination. There might be a lot of questions like how to prepare for GATE Civil Engineering, what are the study material to refer to, where to find them are more in the minds of aspirants. So to answer all the queries, Careers360 Team has compiled the tips and tricks for GATE preparation for Civil Engineering in this article. Going through GATE Civil Engineering preparation tips, candidates will be able to polish their exam preparation strategy. Aspirants must note that for GATE they need to prepare out a well planned strategy to ensure that their hard work pays off. Read on, to know GATE preparation for Civil Engineering (CE):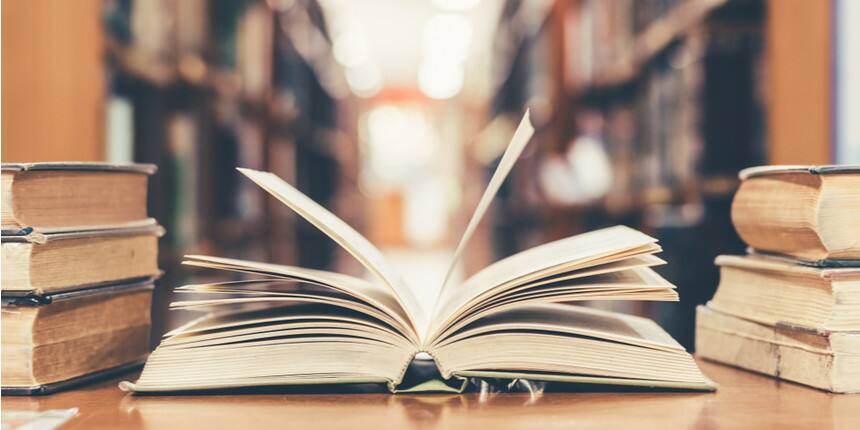 GATE Civil Engineering
IIT Bombay will conduct GATE 2021 tentatively in the first week of February in computer-based test mode for all registered candidates. GATE papers will be conducted on different dates in various slots. GATE Civil Engineering paper is one of the oldest disciplines and is immensely popular among aspirants, drawing the highest number of candidates. However, cracking it requires a lot of strong preparation. Below are the few tricks and tips on GATE preparation for Civil Engineering:
Quick Links:-
GATE 2021 Virtual Calculator - How to Use it?
How to prepare for GATE while working
How to Prepare for GATE Civil Engineering
Mentioned below are some strategy that can be followed by aspirants for GATE preparation for Civil Engineering (CE):
Know the Syllabus
Before starting the preparation, go through the GATE syllabus for Civil Engineering thoroughly. Know the topics and units that need to be covered while preparing for GATE CE. Once the aspirants know the CE syllabus for GATE, aspirants can go ahead to refer to the books to study well.
Refer to Recommended Books for GATE CE
To make the preparation strong for GATE CE, candidates must refer to the books recommended by the experts or toppers. The books will help aspirants to study the topics deeply. Mentioned below are the books to refer for GATE CE preparation:
Topics-wise books for GATE Civil Engineering
Books

Authors

Theory of Structure

CK Wang, S. Rammamrutham, L.S. Negi & Jangit

Theory of Elasticity

Timoshenko & Gere

Theory of Structure

Wilbur & Norris

Strength of Materials/Mechanics of Structure

Gare & Timoshenko,

E. Popove, L. Singer,

B.C. Punamia, Rammamrutham

Soil Mechanics

Gopal Ranjan & Rao,Venkat Ramaiha,S. K. Garg,

B.C. Punamia, V N S Murthy

Steel Design

Kazimi Zindal to improve concepts; for numerals L.S. Negi and for other topics – S.K. Duggal

RCC Design

Krishna Raju, PC Verghese, Pillai & Menon

Railway Engineering

Subhash And Satyapal

Pre-stressed Concrete

Krishna Raju

Reinforced Concrete

Ashok K Jain

Water Resources

S K Garg

Transportation

Justo Khanna

Geotech

R.F. Craig

Geotech Engineering

Gopal Ranjan and Rao

Structures

L.S.Negi

Steel Structures

SK Duggal

Highway Engineering

Khanna

RCC

Pillai and Menon

SOM

RK Bansal; Timoshenko & Gere

Structural Analysis

Ramamurtham; LS Negi; Gupta/Pandit; CK Wang

Soil Mechanics/ Geotech Engg

Gopal Ranjan & Rao

Steel Design

Subramanian, SK Duggal, LS Negi

CPM-PERT/ Construction Tech

BC Punmia, Peurifoy

Fluid Mechanics & Machines

RK Bansal, Modi & Seth

Environmental Engg

SK Garg (1&2), Peavy-Rowe

Highway/ Pavement & Traffic

Khanna & Justo, Kadiyali

Railway & Airport

Saxena & Arora

Surveying

KR Arora; BC Punmia

Build materials

ML Gambhir; BC Punmia; MS Shetty

Hydro & Open channel

Subramanya (respective volumes)

Irrigation

SK Garg

Engineering Maths (Vast)

BS Garewal; Kreyzig
Know More:- What are the Best Books for GATE Civil Engineering (CE)
Check GATE Exam Pattern
It is important to be well-versed with the GATE exam pattern to make the preparation strong. The exam pattern of GATE will enable aspirants to know about exam mode, marking scheme, type and number of questions asked and more. Some of the key highlights of GATE exam pattern are:
GATE Civil Engineering paper will be conducted in computer-based test mode.

The paper will be of 3 hours

The question paper will have three components – General Aptitude, Engineering Mathematics, and Subject-specific part

Total of 65 questions will be asked, carrying a total of 100 marks.

Multiple Choice Questions (MCQs) and Numerical Answer Type (NAT) Questions will be asked.

Marking scheme: MCQs carry negative marks, while NAT questions don't
Solve Previous Year's GATE Questions Papers
Solving previous year's GATE question papers boost the preparation and make the aspirant confident in appearing for the entrance examination. The authorities release official question papers of GATE CE for all the candidates. Solving GATE Civil engineering question papers will help candidates to know the type of questions asked as well details about the weightage and division of topics in the syllabus.
Quick Links:-
Top 5 Benefits of PSU Hiring Through GATE 2021
Are You Ready for GATE 2021?
Attempt GATE Mock Test
Another important aspect of preparation for GATE CE is attempting mock tests. Authorities conducting GATE, releases mock test for different papers separately. Attempting a mock test of GATE will be able to get familiar with the exam pattern as it is a stimulation of the real exam. The Mock test will boost the preparation of a candidate and instill confidence to attempt the exam.
Go for Timely Revision
No one can retain everything that they have read for long. It requires timely revision. Similarly, once you have completed the course, go for revision and more revision. When doing revision, make sure that you have covered all the week sections properly.
Questions related to GATE
Showing 14556 out of 14556 Questions