GATE 2021 Preparation for Mechanical Engineering (ME)
GATE 2021 Preparation for Mechanical Engineering (ME) - Preparation is the key to crack any examination. Therefore, candidates appearing for GATE Mechanical Engineering must have strong preparation to crack the national level postgraduate engineering entrance examination. However, candidates must have a lot of questions in their mind regarding preparation strategy for GATE Mechanical Engineering, study materials to refer, and more. To answer all the queries, Careers360 Team has compiled some tips and tricks for GATE preparation for mechanical Engineering in the form of this article. Going through GATE Mechanical Engineering preparation tips, candidates will be able to draw up their preparation strategy. Aspirants must note that for GATE they need to prepare a well planned strategy to ensure that their hard work pays off. Read on, to check GATE preparation for Mechanical Engineering: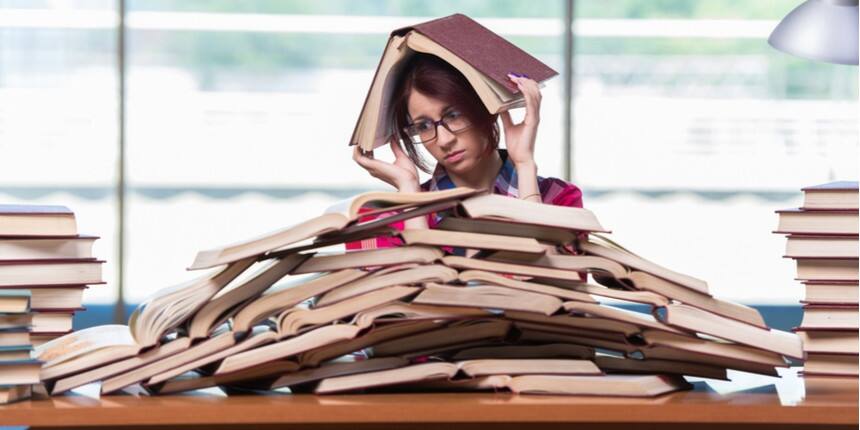 GATE Mechanical Engineering
IIT Bombay will conduct GATE 2021 tentatively in the first week of February. The entrance examination, GATE 2021 will be held in computer-based test mode only for all registered candidates. GATE Mechanical Engineering paper is one of the oldest disciplines. It is immensely popular among aspirants, drawing the highest number of candidates. However, cracking it requires a lot of strong preparation. So, make yourself ready with the below given tricks and tips on GATE preparation for Mechanical Engineering:
Quick Links:-
How to Prepare for GATE 2021 by Self Study
best youtube channel for gate preparation
How to Prepare for GATE Mechanical Engineering
Refer the below given points to plan out your strategy to prepare for GATE preparation Mechanical Engineering:
Must Know the Syllabus
Knowing the syllabus thoroughly is a must for strong preparation. Therefore, before commencing the preparation, go through the GATE syllabus for Mechanical Engineering and the topics and units that need to be covered for GATE Mechanical Engineering Paper. Once know the Mechanical Engineering syllabus for GATE, chalk out the study plan:
Prepare a Study Plan
Once you are familiar with the syllabus, make a study schedule of what topics to cover and when. Make sure you divide your time in such a way that all the topics are covered and there is time for revision too.
Refer Recommended Books
Referring to the right book is the key to score well. Referring recommended study more effectively. So for the reference of the candidates, mentioned below are a few of the best books for GATE preparation for Mechanical Engineering which are highly recommended by subject experts and GATE toppers:
Best Books for GATE - Mechanical Engineering (ME)
| | |
| --- | --- |
| Recommended Books | Author's Name |
| Fluid Mechanics | R.K. Bansal (Numerical point of view), Frank M.White (For understanding) |
| Heat Transfer | Cengel (For understanding concept) |
| Production Engineering | Swadesh Singh |
| Thermodynamics | P.K.Nag |
| Theory of Machine (TOM) | S.S. Ratan |
Know More:- What are the Best Books for GATE ME?
Clear all the concepts
All the basic concepts must be clear as they are the foundation for your preparation. Take help from teachers, books or colleagues to ensure this.
Solve Previous Year's GATE Question Papers
To score well and be familiar with the exam pattern, it is important to solve previous year's question papers. Solving previous year's question papers of GATE Mechanical Engineering will help candidates to know about the type of questions asked, weightage and division of topics in the syllabus.
Click on GATE question papers to check all previous year's paper
Attempt GATE Mock Test
Mock tests are the stimulation of the real exam. Attempting the GATE Mock Test will help you to get familiar with the online exam, to know the type of questions that can be asked and importantly improve your time management skills. Every year, IIT conducting GATE exam releases mock tests for candidates to practice separately for different disciplines. So, practice with the GATE Mechanical Engineering mock test and boost your preparation.
Must Read:-
GATE 2021 Virtual Calculator - How to Use it?
How to Prepare for GATE 2021?
Prepare notes
While studying ensure to prepare notes. Making notes while studying will help you to revise them easily at the later stages.
Revisie, Revise and Revise
No one can retain everything that they have read for long. It requires timely revision. So, once you have completed the course, go for revision and more revision. When doing revision, make sure that you have covered all the week sections properly.
Be Calm and Relax
Apart from studying and practicing, one needs to be calm and relaxed. It is equally important to relax and keep calm. Don't put too much exertion and stress on yourself as this is not the end.
Good Luck!
Questions related to GATE
Showing 14556 out of 14556 Questions