How to Score 250 in JEE Mains
Joint Entrance Examination, popularly known as JEE Main is the most sought exam for engineering aspirants in India. JEE Mains is the gateway for admission in B.Tech courses at NITs, IIITs, GFTIs and many other institutes as well as for appearing in JEE Advanced to take admission in IITs. Students have to obtain a decent score, say 200 or 250 in JEE Mains in order to be eligible for admission in these institutes. Many students have this confusion about how to score 250+ in JEE Mains. The good part is that JEE Main is conducted twice in a year in January and April and students can appear in either or both and the best of two scores is taken for admission. Here in this article, Careers360 is providing the strategic preparation guide on how to score 250 in JEE Mains. The preparation tips are provided by subject experts, coaching institutes and previous year JEE Main toppers. Read more to know the tips.
Latest: JEE Main 2020 likely to be conducted in June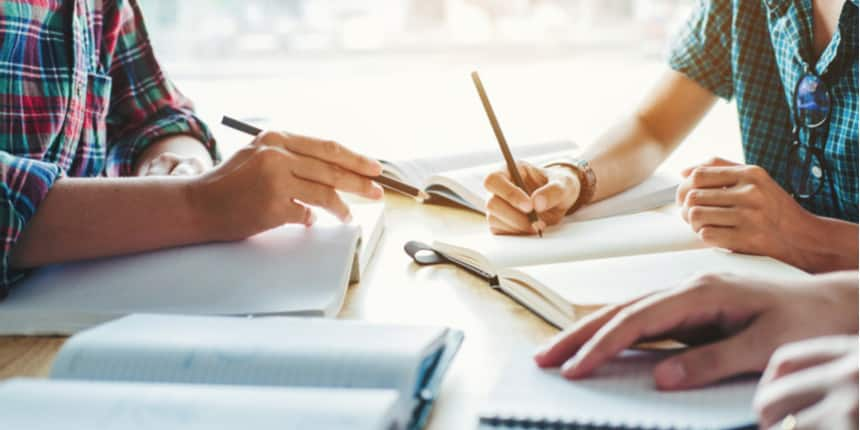 Understand the Syllabus and Exam Pattern
Students must analyse the official syllabus and exam pattern of the exam before beginning their preparation. JEE Main syllabus and exam pattern is released by NTA. Students can download the syllabus and JEE Main exam pattern from the official portal or from the link provided here. Understand the topics which are covered in the exam, types of questions, marking scheme and total number of questions. JEE Main 2020 January topper Rongala Arun Siddardha says, I made a strategy for my exam preparation but in the beginning, I first analysed the syllabus and exam pattern. It made me clear what I have to study and what is the pattern of the exam."
Refer JEE Main Previous Year Papers
Previous year JEE Main papers are very helpful in getting an idea of the exam. It will provide information about what type of questions have been asked in past years, topics which have been more or less asked, and difficulty level of the questions. JEE Main topper Parth Dwivedi says I used to regularly solve the JEE Main previous year question papers so that I could know the level of my preparation and what more efforts I need to put in. Coaching experts also say that solving JEE Main previous years papers is very important in the preparation of exams as it says a lot about exam level, level and types of questions and moreover, students understand their preparation level.
Select the Books and Study Material Wisely
Selecting the right book and study material can sometimes be a very difficult task. Market is full of so many substandard books which either do not cover the entire syllabus or have very difficult language to understand. Students can take help of their teachers or parents in buying the right books. The Internet is also a good option where students can look for options, suggestions and for purchasing the books. Students who enroll for any coaching institute for their JEE Main preparation are usually provided with the study materials. Students must however try to get the best books for JEE Main preparation so as to get a good score in the exam.
-->
Make a Time Table for Study
Preparation for any exam can become easy if it is done in a systematic and planned manner. Coaching experts suggest that studying according to a time table provides regularity in study which is one of the most important aspects of preparation. Completion of the entire syllabus is very important and a time table for JEE Main preparation can bring a lot of help. Although many students follow their flexible timing for the preparation, previous year toppers also suggest that studying as per the time table can cut the hard work and bring more result. Experts suggest that the time table has to be prepared in a manner such that it allocates time to each and every from the syllabus and also for the revision. Students can also give some breaks in between their study to their hobby so as to stay energetic and positive for studies.
Study Regularly
Regularity in studies is very important in preparing for any exam. If any student has a question about how to score 250+ in JEE Mains, then regular study is the answer. JEE Main topper Koushal Reddy says, there is no substitute for hard work. If one wants to secure good marks in exam, he/she must have dedication, will-power and determination. Since JEE Main is much tougher in comparison to other engineering competitive exams, preparation for this exam also requires extra efforts.
Revise Topics
Revision is a very important part of JEE Main preparation. Students are advised to mark topics which require additional study or are important. Make a separate note for all such important topics and revise them regularly. If revision is not done, then all the hard work in study would go in vain. It is advised to revise the previous day's studied topic in the morning before beginning to study any new topic. Also, Sunday should be the revision day to revise all the topics concisely.
Take Mock Tests
Mock tests are very helpful in JEE Main preparation. It helps in analysing the preparation level, time management and strong and weak points in subjects. Students are advised to practise full length JEE Main mock tests once they are done with their preparation. Students can also practise topic-wise mock tests when they complete the study of any particular topic to make a quick revision. Mock tests can be practiced online or offline as per the choice but online mock tests are advised as the exam is conducted in online mode. NTA also releases the mock test on its official portal and also has the facility of online centres where students can go for practising the mock tests. Students can also practise mock tests over the internet provided free of cost by many websites.
Stay Focused and Motivated
Motivation and focus is of utmost importance in JEE Main preparation. For questions on how to score 250 in JEE Main; focus, motivation and hard work provides the answers. There may come a time when getting part of JEE Main may seem difficult, but remember folk, if you want to get a seat in IIT, NIT, IIIT, GFTI or any other like institute,you have to clear the exam. Read the interview of previous year JEE Main toppers,motivational speakers or talk to your parents to stay motivated and focussed. Last but not least, it is you who have to cross your limits, overcome every hurdle in your path and get success in clearing the JEE Main exam.
Questions related to JEE Main
Showing 112238 out of 112239 Questions