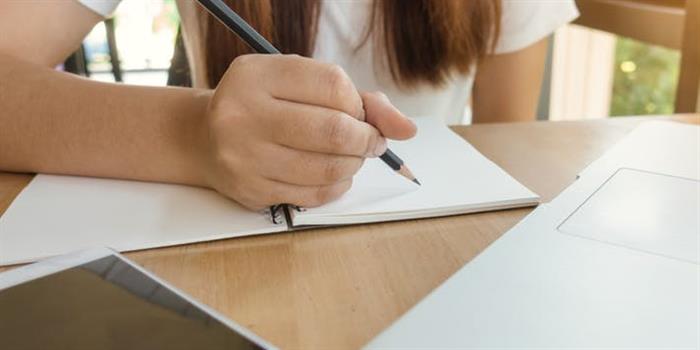 SRMJEEE Exam Pattern 2019 – Candidates wishing to avail admissions in the B.Tech programmes in SRM Institute of Science and Technology (formerly known as SRM University) can acquaint themselves with the SRMJEEE 2019 exam pattern from this page. SRMJEEE is held online and is a computer based test. Candidates can be well prepared for the exam if they have a good understanding of the exam pattern of SRMJEEE 2019 which will aid them to know the number of questions asked in the exam, duration of the test, marking scheme and so on. Candidates wishing to apply to SRM University can check the SRMJEEE exam pattern 2019 below in this article.
B.Tech Admissions Open 2019
SRM Institute of Science and Technology
Latest: To fill SRMJEEE 2019 application form - Click here Or Apply from below window
SRMJEEE Sample Paper
Download Free Sample Paper for SRMJEEE
Download Now
SRM Institute of Science and Technology will conduct the SRMJEEE 2019 in April for B.Tech admissions across its campuses in Kattankulatur, Ramapuram, Vadalapani, NCR as well as SRM University – Sonipat Campus (Haryana), SRM University Sikkim as well as SRM University Amravati. 
SRMJEEE Exam Pattern 2019
A clear understanding of the exam pattern of SRMJEEE 2019 will allow candidates to know what to expect in the exam. The concise details of the SRMJEEE 2019 exam pattern can be obtained below.
SRMJEEE 2019 Exam Pattern 
| | |
| --- | --- |
| Particulars | Details |
| Language | English Only |
| Test mode | Computer based test |
| Duration  | 2: 30 hours |
| Subjects asked | Physics, Chemistry, Mathematics. Candidates opting for B.Tech Biotechnology have to appear for Biology instead of Maths. |
| Type of Questions | Objective type Multiple Choice Question (MCQ) with four options. One option is the correct answer. |
| Negative Marking | No |
While the SRMJEEE exam pattern 2019 is detailed about, a crucial part of the test is to know how many marks are awarded to each question. The question paper is divided into sections and marks allotted according to the guidelines prescribed by the University. The details of the SRMJEEE marking scheme is given below.
Marking Scheme of SRMJEEE 2019
Subject

Total Number of Questions

Marks per question

Total Marks

Part 1 : Physics

35

3

105

Part 2 : Chemistry

35

3

105

Part 3 : Mathematics

35

3

105

Part 4 : Biology (only for B.Tech Biotechnology aspirants)

35

3

Total Marks in SRMJEEE 

315
SRMJEEE Syllabus 2019
Once candidates have an understanding of the SRMJEEE exam pattern 2019, it is vital to know the SRMJEEE 2019 syllabus too. Preparation can be done well if one knows what to study for the exam and then what to expect in the exam. While the later has been dealt above, the first is detailed below. Candidates must understand that the university has prescribed the subject wise syllabus. It is important to note that most of the topics will match the class 11 and 12 syllabus as the entrance exam aims to test students on the same in Physics, Chemistry as well as Maths.
SRMJEEE Sample Papers
It is known that previous year question papers are not really available for SRMJEEE as it is an online exam and the University does not release the details of the same. However to give candidates an idea of what to expect, sample papers of SRMJEEE are released by the University every year. The SRMJEEE 2019 sample paper is just an example and must not be misconstrued as the actual paper. Candidates may avail the SRMJEEE sample papers 2019 here.
SRMJEEE Exam Day Instructions
All successful students have been those that have taken precautions on the exam day after carefully reading the exam guidelines and following them. The same have been detailed below for the future aspirants too.
The admit card is an important identity which is used to allow candidates into the exam hall. It is imperative that it should be in a good condition and not tampered with. Failure to produce the SRMJEEE admit card or submission of a tampered one will lead to debarring the candidate from writing the exam.

It is important to reach the exam venue on time. The reporting time has been mentioned as one hour before the exam time. So if the test slot is for 9.30 am, candidates have to report by 8.30 am.

Impersonation is punishable so candidates are advised to avoid it.

Since the exam is online, candidates will not be allowed to carry writing materials like pens, pencils, papers, rulers.

Electronic items like calculators, mobiles, pagers etc are also debarred from the exam hall. Carrying any into the hall is punishable.

It is important to safe keep the admit card as it will be required again during counselling for identification purposes.
Questions related to SRMJEEE
Related E-books and Sample Papers