How to revise Mathematics for JEE Main at home
The National Testing Agency (NTA) will be conducting JEE Main 2021 exam in two sessions in January and April. JEE Main paper 1 exam consist of three sections - Physics, Chemistry and Mathematics. Careers360 have interviewed many JEE Main toppers and as per them, Mathematics is scoring out of all three subjects. So, why not focus on revising Maths to the fullest? Therefore, here in this article we have come up with some of the ways to revise Mathematics by staying at home.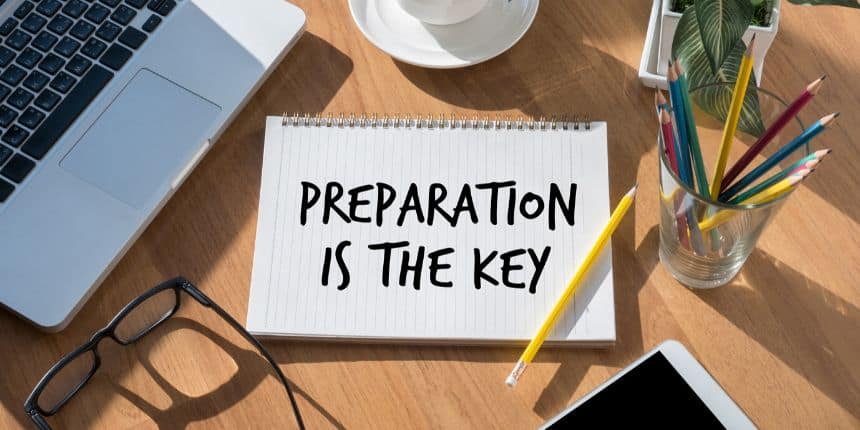 Since Mathematics is considered to be calculative in nature, candidates are advised to give sufficient time to this subject to understand the problem solving tactics. Before we move forward towards understanding the ways to revise Mathematics at home, let us first have a look at the JEE Main 2021 exam pattern for Maths.
JEE Main Exam Pattern 2021 for Mathematics
Subject

Total Number of Questions

Types of Questions

Mathematics

25

20 Objective Type - Multiple Choice Questions (MCQs)

5 Questions with answer as numerical value
Along with the exam pattern, candidates are also advised to go through the JEE Main 2021 syllabus. This will help them to ensure that they have covered all the topics by now and are not missing out any important topic.
Here are some of the simple ways to revise Mathematics for JEE Main 2021 at home
Plan your days
Confused? Well, prepare a schedule and stick to it. Candidates are advised to prepare a timetable for JEE Main in which they should divide the syllabus of Mathematics for each day. Try to complete one chapter in a day. Solve as many questions as you can and try to focus on weak points. Let your weak areas become your strong areas.
-->
PRACTICE is a key
You must have heard that practice makes a man perfect. Well, practicing also makes a man perfect in solving mathematical problems. While revising maths, practicing more and more questions is the best way to boost your confidence. Therefore, each applicant is advised to start solving more and more JEE Main 2021 sample papers. Solving the sample papers not only helps to understand the exact pattern of the paper, but also helps to know the strengths and weaknesses.
Let internet be your guide
While revising any topic, having doubts is normal. There are high chances that the candidate will get stuck with any topic or question. At that time, allow the internet to become your guide. It has answers to all the queries just like your teacher or a guide.
Make a formula guide
YES!! It is very clear that Mathematics is a calculation based subject. Most of the questions of this subject are formula based. Therefore, it is advisable to start making a guide that contains all the important formulas. This way, candidates can go through the list of formulas every other day such as chances of forgetting any important formula is eliminated.
Understand topic wise weightage
This is another important step to take care while revising the subject. There is no doubt that missing out any topic is a NO while preparing for any subject. But when it comes to revision, firstly focus on the topics having high weightage and move to the topics having less weightage. To help candidates, we have compiled the previous year's Topic/Chapter wise weightage for Mathematics.
Topic/Chapter wise JEE Main Syllabus with Weightage for Mathematics for Previous Year
To know the chapter wise weightage of JEE Main syllabus - Click Here
Questions related to JEE Main
Showing 112345 out of 112346 Questions