SRMJEEE Sample Papers 2023 - Candidates can check the SRM 2023 sample paper from this page. With the help of sample papers of SRM 2023, candidates will be able to know the type of questions asked in the SRM entrance exam. The SRMIST released the SRMJEEE 2023 mock test at the official website srmist.edu. Candidates are also advised to check the SRMJEEE exam pattern along with the sample papers of SRM Joint Entrance Exam 2023 beforehand to know the stages, marking scheme etc.
Latest: Download SRMJEEE 2023 Question Paper with Answers
Checkout: JEE Main results 2023| JEE 2023 cutoff |JEE Mains marks vs percentile 2023
SRMJEEE 2023: Question/Sample Papers | Syllabus
Recommended: Prepare for SRMJEEE 2023, Get unlimited mock test, Online study material & more. Check Now
Suggested: Join Eng. Prep Combo to prepare for JEE, SRMJEEE, BITSAT & other 6 Engineering Entrance exams. Join Now
B.Tech @UPES. NIRF #54, Highest CTC 50 LPA. Apply Now
TOEFL: English Language Test. Accepted in AUS, UK, NZ, CAN & US. Apply Now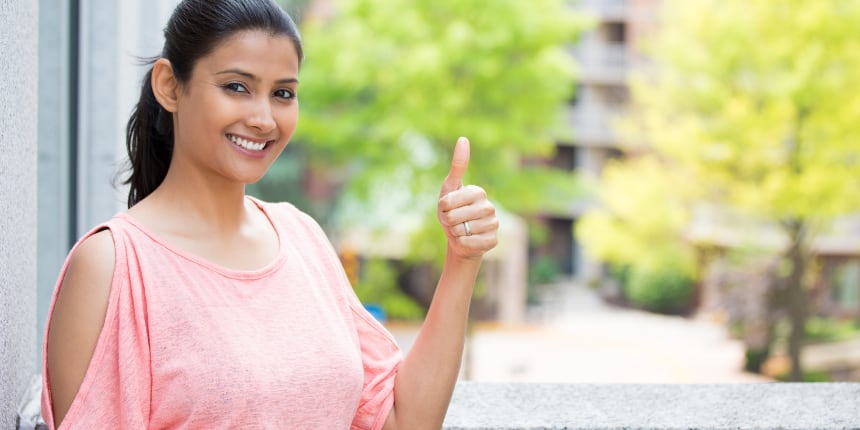 SRMJEEE Sample Papers 2023 - Download SRM 2023 Question Paper PDFs
SRMJEEE 2023 Questions (April 17 Shift 1)
Q. An ideal diode presents a(n)______ when reversed-biased and a(n) __________ when forward-biased.
Open, short
Short, open
Open, open
Short, short
Q. If three 10 uF capacitors are connected in parallel, the net capacitance is
50 uF
30 uE
20 uF
40 uF
Candidates can check SRMJEEE 2023 sample papers from the table given in the article. Moreover, candidates can download the previous year's SRMJEEE sample papers from this page. The sample papers of SRM entrance exam helps aspirants to understand the difficulty level of questions, and get more clarity on the exam pattern, topics, and more.
SRMJEEE Sample Papers 2023
| | |
| --- | --- |
| Year | SRMJEEE Sample Paper PDF |
| SRMJEEE 2023 Sample Paper | Download Here |
| SRMJEEE 2022 Sample paper | Download Here |
| SRMJEEE 2021 Sample paper | |
| SRMJEEE 2020 Sample paper | |
| SRMJEEE 2019 Sample paper | |
| SRMJEEE 2018 Sample paper | |
| SRMJEEE 2017 Sample paper | |
| SRMJEEE 2015 Sample paper | |
SRMJEEE Exam Pattern 2023
Candidates appearing for the exam must be familiar with the SRMJEEE 2023 exam pattern. Knowing the exam pattern of SRMJEEE 2023 helps candidates to understand the marking scheme, mode of exam, type of questions that can be asked, duration of the SRMJEEE, and more.
Solving SRMJEEE sample papers 2023 enables candidates to know their weak and strong points, learn to manage time and more. Moreover, SRM Institute also releases the mock test of SRMJEEE 2023 in online mode to help students in exam preparation. For the reference of the candidates, mentioned below is the SRMJEEE exam pattern 2023:
SRMJEEE 2023 Exam Pattern
Check the SRM paper pattern here
Particulars

Details

Mode of exam

Online proctored test

Subjects and number of questions

Mathematics/ Biology – 40 questions

Physics – 35 questions

Chemistry – 35 questions

English - 5

Aptitude - 10

Total Duration

Two hours and thirty minutes

Number of Questions

125

Type of Questions

Multiple Choice Questions(MCQs)

Marking Scheme

One marks for Each Correct Answer

Negative Marking

No negative marking
Read More:-
SRMJEEE Syllabus 2023
Apart from knowing the exam pattern, it is equally important to know the SRMJEEE 2023 syllabus. The SRMJEEE syllabus 2023 includes topics and units that need to be studied. Candidates are advised to prepare the syllabus of SRMJEEE 2023 prescribed by the exam conducting authority. Go through the chapter-wise SRM syllabus 2023 thoroughly and make the study plan accordingly. Mentioned below is the detailed syllabus of SRMJEEE 2023 for the reference of the candidates.
SRMJEEE 2023 Syllabus
Sections

Units

Physics

Electronics and Communications

Dual Nature of Matter and Nuclear Physics

Atomic Physics and Relativity

Electricity and Magnetism

Ray and Wave Optics and Magnetism

Oscillations and Wave Motions

Gravitation, Mechanics of Solids and Fluids

Units of Measurement

Chemistry

Chemistry in Everyday Life

Bio molecules

Polymers

Organic Compounds containing Nitrogen

Organic Compounds containing oxygen

Some basic principles of Organic Chemistry

Purification and Characterisations of Organic Compounds

Surface Chemistry, Chemical Kinetics and Catalysis

Electro-Chemistry

Solutions

Chemical Thermodynamics

Chemical Energetic

Chemical Bonding and Molecular Structure

Chemical Families- Periodic Properties

States of Matter

Some basic Concepts of Chemistry

Mathematics

Trigonometry

Probability

Measures of Central Tendency and Dispersion

Vector Algebra

Conic Sections in Two Dimensions

Straight Lines in Two Dimensions

Circles in Two Dimensions

Differential Equations

Integral Calculus

Sequences and Series

Binomial Theorem and its Applications

Permutations and Combinations

Quadratic Equations

Applications of Matrices and Determinants

Matrices and Determinants

Complex Numbers

Sets, Relations and Functions

Biology

Diversity in Living World

Structural Organisation in Animals and Plants

Cell Structure and Function

Plant Physiology

Human Physiology

Reproduction

Genetics and Evolution

Biology and Human Welfare

Ecology and Environment

English

Questions in this part contain Comprehension type questions in the form of short passages or lines of poems or a dialogue.

Aptitude

Number System

Statistics

Percentage

Profit and Loss

Quadratic Equation

Geometry

Arrangement

Direction Sense test

Linear Equation

Trigonometry
Preparation Tips for SRMJEEE 2023
For the ease of the candidates, mentioned below are some of the SRMJEEE 2023 preparation tips. By going through the preparation tips, candidates will be able to prepare for SRMJEEE more effectively.
Must be thorough with the syllabus of SRMJEEE 2023 and exam pattern.

Mark the topics and make a timetable. Make sure equal time is provided to each subject.

Make your concepts clear rather than rote learning.

Make short notes for formulas and important points in every subject.

Refer to the previous year's sample papers of SRMJEEE to help understand the pattern of exam, difficulty level of questions, topics covered and other important information about the exam.

Refer to the books suggested by the experts or toppers.

Revise, Revise and Revise.

Practice SRMJEEE 2023 mock test to be familiar with the actual exam. Taking the mock test will help the candidate to practice and improve time management.

Solve SMJEEE previous year question papers with solutions pdf to check the preparation level and also to know the weaker topics.

Stay healthy and take proper sleep.
SRMJEEE Mock Test Series
Get subject wise concepts & UNLIMITED mock tests based on the SRMJEEE exam pattern
Check Now!