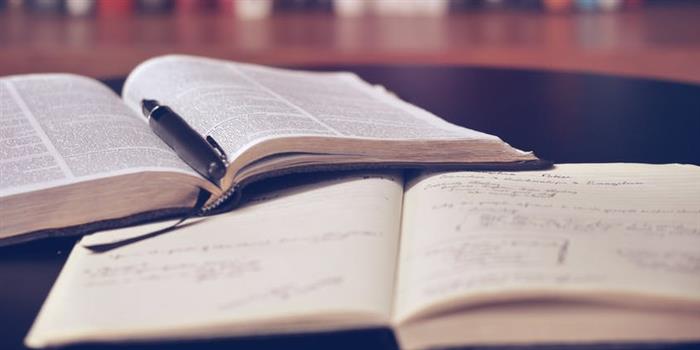 SRMJEEE Sample Papers 2019 - B.Tech aspirants applying to SRM Institute of Science & Technology can use the SRMJEEE 2019 sample papers to hone their preparation efforts. The sample papers for SRMJEEE 2019 allow candidates to get an idea of the type of questions asked in the exam, marking scheme, duration etc. In addition, candidates can use the SRMJEEE 2019 sample papers to practice very well to ensure their success in the entrance exam. They can also improve their time management skills, speed in answering the questions with continuous practice using these sample papers of SRMJEEE 2019. The university releases a sample paper every year along with the syllabus. Also the past year sample papers add their bit to helping students understand the SRMJEEE exam well. Candidates can find the SRMJEEE sample papers 2019 below along with the ones from the previous years.
B.Tech Admissions Open 2019
SRM Institute of Science and Technology
SRMJEEE 2019 is a computer based test conducted by SRM Institute of Science & Technology for admissions to the B.Tech programmes offered at its various campuses as well as SRM University AP- Amravati and SRM University Bhopal.
SRMJEEE Sample Paper
Download Free Sample Paper for SRMJEEE
Download Now
Latest: To fill SRMJEEE 2019 application form - Click here Or Apply from below window
SRMJEEE 2019 Sample Papers
SRMJEEE 2019 Preparation
Candidates must not just be aware of the SRMJEEE syllabus but also the exam pattern to start their preparation. The practice with sample papers come after candidates are equipped with the knowledge of these factors. Given below are the details of the SRMJEEE Syllabus 2019 that has to be covered by students along with the exam pattern of SRMJEEE.
SRMJEEE Exam Pattern 
S.No.

Particulars 

Details

1

Mode of exam

online

2

Subjects and number of questions

Physics – 35 questions

Maths- 35 questions

Chemistry – 35 questions

Biology – 35 questions

3

Number of Questions

105

4

Type of Questions

Multiple Choice Questions

5

Marking Scheme

3 marks for Each Correct Answer

6

Negative Marking

No negative marks will be awarded
SRMJEEE 2019 Syllabus
The important topics of SRMJEEE Syllabus 2019 are mentioned below for reference.
SRMJEEE Syllabus 2019  
Physics

Chemistry

Mathematics

Electronics and Communications

Dual Nature of Matter and Nuclear Physics

Atomic Physics and Relativity

Electricity and Magnetism

Ray and Wave optics and Magnetism

Heat and Thermodynamics

Oscillations and Wave Motions

Gravitation, Mechanics of Solids and Fluids

Mechanics

Units of Measurement

 

Chemistry in Everyday Life

Bio-molecules

Polymers

Organic Compounds containing Nitrogen

Organic Compounds containing oxygen

Hydrocarbons

Some basic Principles of Organic Chemistry

Purification and Characterizations of Organic Compounds

Surface Chemistry, Chemical Kinetics and Catalysis

Electro-Chemistry

Chemical Equilibrium

Solutions

Chemical Thermodynamics

Chemical Energetics

Chemical Bonding and Molecular Structure

Atomic Structure

Chemical Families – Periodic Properties

States of Matter

Some basic Concepts of Chemistry

Trigonometry

Probability

Measures of Central Tendency and Dispersion

Vector Algebra

Conic Sections in Two Dimensions

Straight Lines in Two Dimensions

Circles in Two Dimensions

Differential Equations

Integral Calculus

Sequences and Series

Binomial Theorem and its Applications

Permutations and Combinations

Quadratic Equations

Applications of Matrices and Determinants

Matrices and Determinants

Complex Numbers

Sets, Relations and Functions
Questions related to SRMJEEE
Related E-books and Sample Papers