UPSEE Important Dates 2020
UPSEE Important Dates 2020 - Candidates can check here all the UPSEE important dates related to counselling, result, exam, admit card, application and other related events. A.P.J. Abdul Kalam Technical University (AKTU) releases important dates of UPSEE 2020 on the official website upsee.nic.in. Round 5 UPSEE 2020 counselling has commenced online. UPSEE 2020 was conducted on September 20, 2020 from 12 PM to 3 PM (Paper 1 & 2). UPSEE 2020 application form was available till May 31. The authorities conducted Uttar Pradesh State Entrance Exam or commonly known as UPSEE 2020 for various courses including B.Tech, B.Arch, B.Pharm. UPSEE 2020 important dates include release of application forms, issue of admit card, exam date and others. On the basis of their performance, the candidates will be called for the counselling process of UPSEE 2020. Read the full article to know details about UPSEE Important Dates 2020.
Latest Update: UPSEE counselling 2020 round 6 started. Check, UPSEE seat allotment results for round 5 (special round).
Latest- UPSEE to be scrapped from 2021, JEE Main scores to be used for admissions. For more details, Click here
Stay up-to date with UPCET News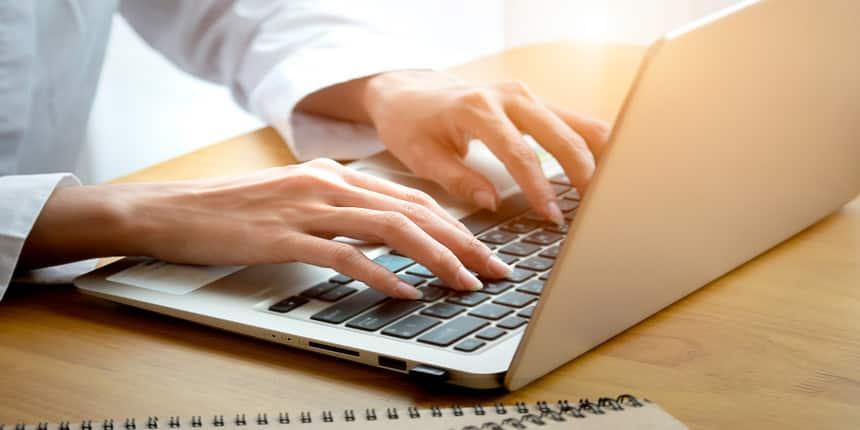 Important Dates of UPSEE 2020
| | |
| --- | --- |
| Event | Important Dates |
| Release of UPSEE 2020 application form | January 27, 2020 |
| Final date to fill and submit the application form | May 31, 2020 |
| Last date of partial correction in already submitted application form | June 3, 2020 |
| Change in UPSEE examination centre | July 20 to 26, 2020 |
| Re-availability of UPSEE 2020 application form | July 29 to August 9, 2020 |
| Release of UPSEE 2020 admit card | September 10, 2020 |
| UPSEE 2020 | September 20, 2020 (announced) |
| Availability of official answer key | September 20, 2020 |
| Announcement of UPSEE 2020 result | October 15, 2020 |
UPSEE 2020 Counselling Schedule
Events

Important Dates

Round 1 of UPSEE Counselling 2020- Registration, Payment of Fee Document Upload

October 19 to 22, 2020

Round 1- Document Verification

For Fresh- October 20 to October 23, 2020

For Query- October 20 to 24, 2020

Round 1- Online Choice Locking

October 20 to 26, 2020 (10 am)

Respond to Queries R 1

October 20 to 24, 2020 (11 am)

Seat Allotment

October 26, 2020

Online Willingness (Freeze/Float)

October 26 to 29, 2020 (11.59 pm)

Payment of Seat Confirmation (20000/12000)

October 26 to 29, 2020 (11.59 pm)

Round 2 of UPSEE 2020 Counselling- Registration and Payment of Fee (Fresh Candidates)

October 30 to November 2, 2020 (11.59 pm)

Round 2- Document Verification

October 30 to November 5, 2020

Round 2- Online Choice Locking

October 30 to November 6, 2020 (1 pm)

Respond to Queries R 2

October 30 to November 5, 2020

Seat Allotment- Round 2

November 6, 2020

Online Willingness (Freeze/Float)

November 6 to 9, 2020

Payment of Seat Confirmation (20000/12000)

November 6 to 10, 2020 (10 am)

Online Withdrawal (Refund 15000/9000)

November 6 to 10, 2020 (10 am)

Round 3 of UPSEE Counselling 2020- Registration and Payment of Fee (Fresh Candidates)

November 10 to 11, 2020

Round 3- Document Verification

November 10 to November 12, 2020 (11.59 pm)

Round 3- Online Choice Locking

November 10 to 13, 2020 (10 am)

Respond to Queries R 3

November 10 to 12, 2020 (11 am)

Seat Allotment- Round 3

November 13, 2020

Online Willingness (Freeze/Float)

November 13 to 17, 2020 (11.59 pm)

Payment of Seat Confirmation

November 13 to 18, 2020 (10.00 am)

Online Withdrawal (Refund 10000/6000)

November 13 to 18, 2020 (10.00 am)

Round 4- Seat Allotment

November 18, 2020

Round 4- Payment of Seat Confirmation (20000/12000)

November 18 to 21, 2020

Physical Reporting of Freeze Seat Candidates at PI

November 21 to 24, 2020

Internal Sliding in Govt Colleges

November 26, 2020

Seat vacancy For Special Round

November 26, 2020

UPSEE counselling Round 5- Registration and Payment of Fee

November 27 to 29, 2020

Round 5- Document Verification

November 27 to 29, 2020

Online Choice Locking & Payment of Rs 20000

November 27 to 30, 2020

Round 5- Seat Allotment

November 30, 2020

UPSEE counselling Round 6- Registration and Payment of Fee

December 1 to 3, 2020

Round 6- Document Verification

December 1 to 4, 2020

Online Choice Locking & Payment of Rs 20000

December 1 to 5, 2020

Round 6- Seat Allotment

December 5, 2020
Highlighted Events of UPSEE 2020 Important Dates
UPSEE 2020 Application Form
AKTU has now closed the UPSEE application form submission process which was available from July 29 to August 9. Earlier, the authorities released the application form of UPSEE 2020 on the official website on January 27, 2020 and the last date to fill the same was May 31 (extended). All of the required details had to be filled in the online application. Candidates were required to submit the application form successfully to access the admit card when it is released as per the important dates of UPSEE 2020. The correction facility for UPSEE 2020 application form was open till June 3 (re-extended).
UPSEE 2020 Admit Card
Candidates who successfully submitted the online application can now download the admit card of UPSEE 2020 from the official website. The authorities have released the UPSEE 2020 admit card on September 10. The admit card is available in online mode only. AKTU will not provide offline admit card to any candidate.
UPSEE 2020 Examination
The examination of UPSEE 2020 tool place in offline mode on September 20. All questions will be multiple choice in nature having 150 questions for 600 marks. Candidates are advised to go through examination pattern thoroughly for better understanding. To make a proper strategy, keep an eye on UPSEE important dates 2020.
UPSEE 2020 Result
AKTU has released the result of UPSEE 2020 on October 15 at the official website. Candidates will be allotted ranks according to the marks scored by candidate to appear in counselling process of UPSEE 2020.
UPSEE 2020 Counselling
AKTU has begun the registration for UPSEE counselling 2020 for allocating seats to students according to their secured marks and rank. UPSEE 2020 counselling process will take place in different rounds as per the seats. Shortlisted candidates after counselling process will be allotted seats in the institute.
Frequently Asked Question (FAQs) - UPSEE Important Dates 2020
Question: When will UPSEE 2020 be conducted?
Answer:
UPSEE 2020 is scheduled to be conducted on September 20.
Question: When can I access the application form?
Answer:
The application form of UPSEE 2020 was available from January 27 to May 31, 2020.
Question: When can I download the admit card?
Answer:
The UPSEE 2020 admit card shall be released on September 10.
Question: How will the exam be conducted.
Answer:
UPSEE 2020 will be conducted as a pen and paper based examination.
Questions related to UPCET
Showing 8144 out of 8144 Questions