How to Get Admission In IITs - Check Details Here
HOW TO GET ADMISSION IN IITs: The Indian Institutes of Technology (IIT's), which are a total of 23 in India, are institutes of national importance, established under Acts of Parliament for encouraging quality education in India. The faculty and alumni of the IIT's occupy significant roles in academia and industry, and have positively impacted all sections of the society. According to the National Institute of Ranking Framework (NIRF) rankings 2020, IIT Madras stands at rank 1 in the country. Admission in IITs to the different undergraduate programs is through the Joint Entrance Examination (JEE)- Advanced.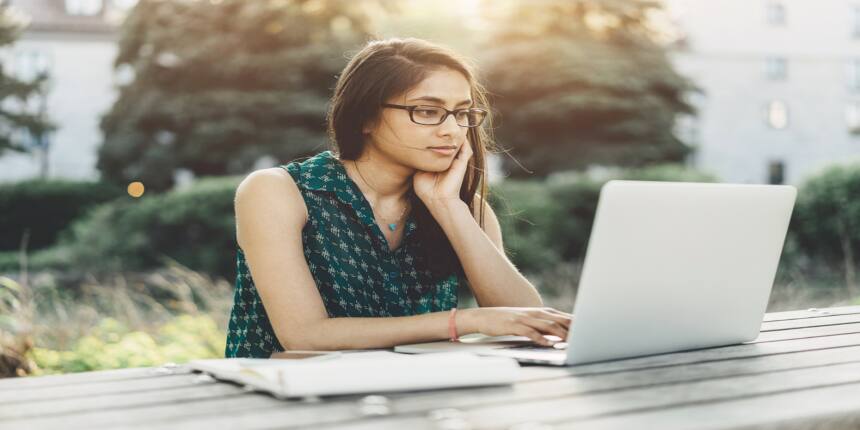 Step 1: Check whether you are eligible for admission in IITs:
For IIT admissions, candidates are required to qualify class 12 or equivalent with relevant subjects, qualify the JEE Mains, and subsequently qualify the JEE Advanced.
Eligibility criteria for JEE Mains:
The final examination of the 10+2 system with Physics, Chemistry and Mathematics as compulsory subjects, or equivalent, recognized by any Central or State Board.

The state code of eligibility, that is, the code of the state from where the candidate has passed Class 12 or equivalent, by virtue of which the candidate becomes eligible to appear in the JEE Main.

Only candidates who have passed class 12 or equivalent in 2020/2021, or are appearing for the same in 2021, are eligible to appear for JEE Main 2021.
Detailed eligibility criteria can be checked at https://jeemain.nta.nic.in/
Eligibility criteria for JEE Advanced: Candidates who are Indian Nationals must simultaneously fulfill each and every one of the following eligibility criteria for appearing for the JEE Advanced:
Performance in JEE Main (Paper 1): Candidates must have qualified JEE Main (Paper 1), and must also be among the top 2,50,000 candidates. The seat distribution for different categories looks like: Gen- EWS- 10%; OBC- NCL- 27%; SC- 15%; ST- 7.5%; Open- 40.5%; PWD- 5% horizontal reservation in all these mentioned categories.

Age Limit: Candidates must have been born on or after October 1, 1996, for JEE Advanced 2021. However, SC/ ST/ PWD candidates are given a relaxation of 5 years.

Number of attempts: A candidate can appear for the JEE Advanced for a maximum of two times in two consecutive years.

Appearance in Class 12 or equivalent examination: Candidates must have appeared for class 12 or equivalent examination for the first time in 2020/2021 with Physics, Chemistry and Maths as compulsory subjects.

Earlier admission in IITs: A candidate should not have been admitted at an IIT earlier regardless of whether they continued in the program or not, or accepted an IIT seat by reporting at a reporting centre in the past.
Eligibility criteria for foreign nationals: Candidates who are NOT citizens of India and have studied/ are studying abroad at 10+2 level or equivalent at the time of registration for JEE Advanced 2021, are considered to be foreign nationals. Seats for such candidates are supernumerary, with a cap of 10% in every course. These candidates are NOT required to write the JEE Mains, and can straightaway register for JEE Advanced, subject to fulfillment of other criteria.
Detailed eligibility criteria shall be uploaded on jeeadv.ac.in.
Step 2: Get registered for IIT admissions
Candidates who fulfill all of the eligibility criteria must register themselves on the official registration portal i.e. jeeadv.ac.in for admission in IITs. The registration for JEE Advanced 2021 is likely to begin in the first week of May' 2021. Candidates must ensure that they provide correct information and upload all the documents mentioned on the portal carefully.
Foreign candidates may register on jeeadv.ac.in/foreign.php .
Step 3: Take the JEE Advanced Exam
Once eligible candidates have registered for the JEE Advanced and admit cards have been generated, they are mandatorily required to appear for JEE Advanced Paper 1, as well as Paper 2. JEE Advanced 2021 for admission in IITs shall be conducted on the 7th of July' 2021, in CBT (Computer- based Test mode) only. For better preparation, candidates may refer to the mock tests available on http://jeeadv.ac.in/mock.php.
How to prepare for JEE Advanced to get admission in IITs?
Choose the right books for preparation: Choose books that explain concepts accurately and in understandable language, and are recommended by teachers. Never underestimate the value of NCERT books for foundational concept building.
Go through previous years' papers and mock tests: Previous years' papers and JEE mock tests are very helpful resources for students to be able to get an idea of the exam pattern. Answering mock tests also helps build confidence about one's preparation, and figure out areas where the student needs to improve.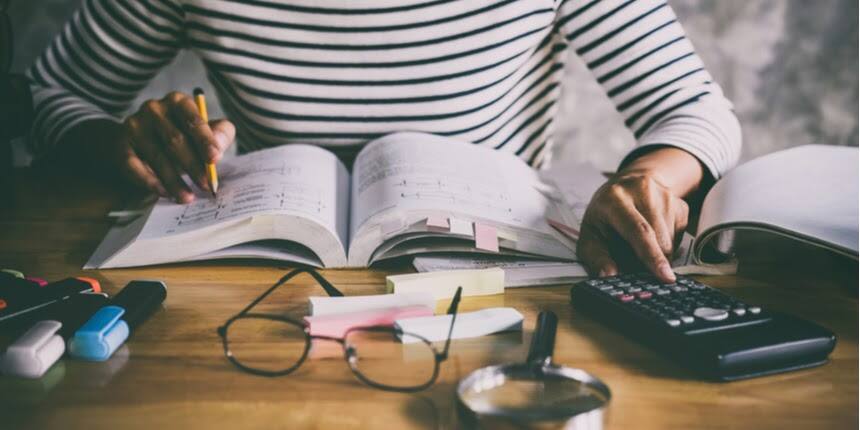 Time Management: Consult your teachers on how to devote adequate time to each subject, and not overspend or underspend your time on any particular subject. Utilise your most active hours for exploring demanding topics.
Self Management: Maintain a consistent sleep schedule, taking a minimum of 7-8 hours of sleep every night. Incorporate at least 30 minutes of physical activity in your daily routine, and also eat a healthy, balanced diet. These are simple ways to keep yourself physically and mentally alert, and thereby make the most of your study hours.
Also Read- JEE Advanced preparation
Step 4: Admission in IITs through JoSAA
For admission in IITs,the seats at the IIT's are allocated to qualified candidates through a common counselling process called JoSAA (Joint Seat Allocation Authority). Students are required to fill in their preferences of the branches and Institutes. Details about the schedule and seat allotment procedure would be made available by JoSAA at https://josaa.nic.in/.
Who qualifies for IIT admissions?
The number of qualifiers depends on the cutoffs released by the various IITs. In 2020, general category students qualified the JEE Advanced for admission in IITs at 69 out of 396. For economically weaker sections in the general category and other backward classes, the qualifying marks were 62 out of 396, while those for those candidates belonging to SC, ST and PwD, the qualifying marks were 34 out of 396.
For 2021, IIT Kharagpur will release the cut off marks on their website, through which candidates would get to know the minimum marks required for qualifying the JEE Advanced for IIT admissions. All candidates who qualify the JEE Advanced shall be considered eligible for admission in the IIT's.
Following are the qualifying cutoffs from 2020, for candidates to get a better idea of how much they need to score for getting admission in IITs.
| | | |
| --- | --- | --- |
| Category | Minimum marks in each subject | Minimum aggregate marks |
| Common Rank List (CRL) | 6 | 69 |
| Gen- EWS | 5 | 62 |
| OBC-NCL | 5 | 62 |
| SC | 3 | 34 |
| ST | 3 | 34 |
| Common PwD (CRL) | 3 | 34 |
Which are the top 10 IIT's?
There are a total of 23 IIT's in the country, the top 10 according to NIRF rankings being:
| | |
| --- | --- |
| Institute | NIRF Ranking |
| IIT Madras | 1 |
| IIT Delhi | 2 |
| IIT Bombay | 3 |
| IIT Kanpur | 4 |
| IIT Kharagpur | 5 |
| IIT Roorkee | 6 |
| IIT Guwahati | 7 |
| IIT Hyderabad | 8 |
| IIT Indore | 10 |
| IIT Varanasi (BHU) | 11 |
Questions related to JEE Main
Showing 115873 out of 115873 Questions