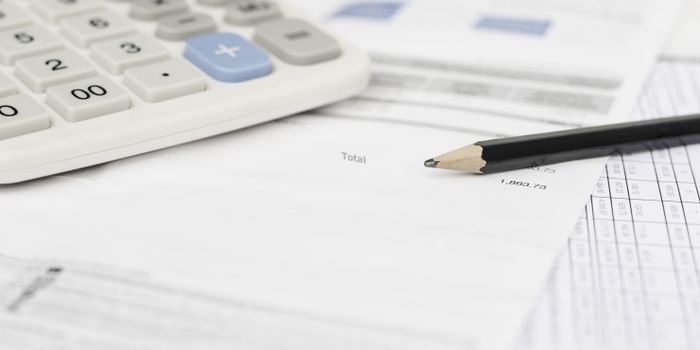 IIST B.Tech Cutoff 2018 – The minimum marks required to get admission in the B.Tech programmes and college is the IIST B.Tech 2018 cutoff. Since the admission in IIST is on the basis of JEE Advanced result of the candidates, it is important for them to score more than or equivalent to the cutoff of IIST B.Tech 2018 in the national level entrance exam. It is to be noted that IIST B.Tech 2018 cutoff will vary from one B.Tech programme to another and one category to another. This is because of the influence of the various factors that go into making of IIST 2018 B.Tech cutoff which are number of candidates that apply for admission, number of seats available etc. Candidates should know that IIST B.Tech cutoff 2018 will form the basis of admission as they will be invited to participate in the counselling procedure on the basis of it.  The authorities of IIST admissions UG will release the cutoff of IIST 2018 B.Tech in online mode with opening and closing ranks for all category candidates.

Latest: IIST B.Tech Admission 2018 - Final list of allotted candidates released
IIST B.Tech admission 2018 is being conducted on the basis of JEE Advanced 2018. However, IIST 2018 B.Tech admission has prescribed their own eligibility criteria, application form, cutoff and counselling schedule. Candidates will be required to follow the complete procedure to be a part of IIST B.Tech 2018 admission.
Previous years cutoff of IIST B.Tech admission
Candidates can check the cutoff of IIST B.Tech admission for past five years below. The previous years cutoff can be used by candidates to estimate the cutoff for the present year and calculate their chances of admission.
IIST B.Tech Category wise Eligibility Cutoff 2017
| | | |
| --- | --- | --- |
| Category | Minimum Aggregate marks | Physics Chemistry and Mathematics (PCM) Individually |
| General (GEN) | 20%  | 5% marks |
| Other Backward Community- Non Creamy Layer OBC-NCL) | 18%  | 4.5% marks |
| Scheduled Caste(SC, Scheduled Tribe(ST) & Persons with Disabilities(PD) | 10%  | 2.5% marks |
Note: The IIST B.Tech cutoff given above is the eligibility cutoff.  This means that candidates need to score marks as mentioned above to be eligible to be considered for the admissions. However, the cutoff for IIST B.Tech will be available during admissions. Candidates will be shortlisted on the basis of their JEE Advanced 2018 Rank list including the category ranks.
IIST B.Tech Cutoff 2017 
Branch

Marks/Ranks

General

OBC-NCL

SC

ST

Open

Close

Open

Close

Open

Close

Open

Close

Aerospace Engineering

JEE Adv Marks%

64.21%

53.83%

53.55%

44.81%

33.88%

30.60%

29.51%

20.22%

IIST Category Rank

108

578

73

203

75

117

14

65

Avionics

JEE Adv Marks%

60.93%

52.19%

44.81%

42.08%

34.15%

27.05%

28.96%

20.22%

IIST Category Rank

198

691

206

318

70

183

16

66

Dual Degree (B.Tech + M.Tech)

JEE Adv Marks%

60.38%

54.37%

44.54%

42.35%

41.53%

28.96%

20.40%

20.22%

IIST Category Rank

206

525

217

313

29

144

47

68
IIST B.Tech Cutoff 2016
Branch

 Rank List details

GENERAL

OBC-NCL

SC

ST

Open

Close

Open

Close

Open

Close

Open

Close

JEE Main Rank List

335

4450

142

1833

287

1864

535

995

IIST Rank List

16

372

10

131

20

94

19

30

Avionics

JEE Main Rank List

1202

5689

490

2582

8

2161

285

1578

IIST Rank List

78

497

33

185

1

106

12

43

Dual Degree(B.Tech and M.S/M.Tech)

JEE Main Rank List

850

5267

597

2101

485

1197

901

2265

IIST Rank List

47

455

44

149

33

65

28

53
IIST B.Tech Cutoff 2015
Branch

 Rank List

GENERAL

OBC-NCL

SC

ST

Open

Close

Open

Close

Open

Close

Open

Close

Aerospace Engineering

JEE Main Rank List

730

4906

390

1567

130

1529

664

2935

IIST Rank List

48

519

32

159

8

89

15

49

Avionics

JEE Main Rank List

389

10079

396

2452

722

2554

2618

6942

IIST Rank List

20

1077

33

244

42

134

44

66

Dual Degree(B.Tech and M.S/M.Tech)

JEE Main Rank List

2825

5742

1352

3074

291

2273

1502

3460

IIST Rank List

276

629

137

294

14

125

37

54
IIST B.Tech Cutoff 2014
Branch

 Rank List details

GENERAL

OBC-NCL

SC

ST

Open

Close

Open

Close

Open

Close

Open

Close

Aerospace Engineering

JEE Main Rank List

463

4039

138

1076

340

815

71

659

IIST Rank List

14

410

8

114

27

73

5

45

Avionics

JEE Main Rank List

454

4138

521

1706

358

1258

230

915

IIST Rank List

13

429

50

181

31

113

20

59

Dual Degree(B.Tech and M.S/M.Tech)

JEE Main Rank List

4172

7700

869

2025

100

968

1212

1732

IIST Rank List

434

868

90

213

6

84

72

94
IIST B.Tech Cutoff 2013
Branch

 Rank List details

GENERAL

OBC-NCL

SC

ST

Open

Close

Open

Close

Open

Close

Open

Close

Aerospace Engineering

JEE Main Rank List

181

2830

63

1550

63

461

133

855

IIST Rank List

12

380

4

203

9

59

8

46

Avionics

JEE Main Rank List

1131

3710

691

2115

212

875

271

1655

IIST Rank List

121

524

76

276

24

121

11

90

Dual Degree(B.Tech and M.S/M.Tech)

JEE Main Rank List

1760

5369

875

2960

403

1039

2012

2199

IIST Rank List

206

826

97

381

53

146

104

111
JEE Advanced College Predictor
Know your admission chances
Use Now
Questions related to JEE Advanced
Related E-Books and Sample Papers