TNEA Cutoff 2021 - Check Previous Year Cutoff
TNEA Cutoff 2021 - Directorate of Technical Education (DoTE), Tamil Nadu will be responsible for releasing the TNEA 2021 cutoff. The minimum scores required by the candidates to be listed in the TNEA rank list 2021 will be made available through cutoff. TNEA cutoff 2021 will be released in the form of opening and closing marks for all category candidates. It must be noted that candidates who will score higher than the cutoff of TNEA 2021 will have higher chances of admission. The TNEA 2021 authorities will consider various factors for determining the cutoff like number of seats, previous year cutoff trends, etc. Read the complete article to know more about the TNEA cutoff 2021.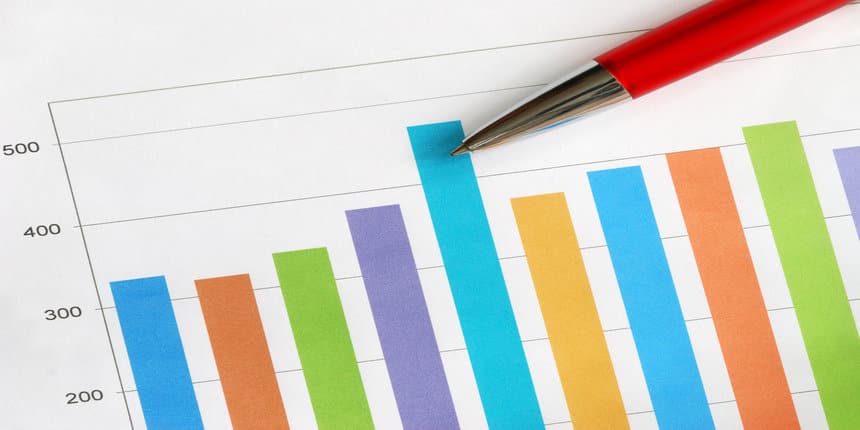 TNEA Cutoff 2021
The authorities will release the cutoff of TNEA 2021 at the official website. Candidates will be able to check their TNEA cutoff 2021 by selecting the year and college.
What are the factors determining the TNEA 2021 Cutoff?
The authorities will be considering the following factors while determining the TNEA cutoff:
Number of Applicants

Number of Seats

Difficulty level of the qualifying exam

Previous Year Cutoff trends
TNEA Cutoff for Previous Years
Since the authorities have not yet released the TNEA cutoff for the current year, candidates can check the previous year's cutoff for references.
TNEA 2018 Cutoff
College

Branches

Category

OC

BC

BCM

MBC/DNC

SC

SCA

ST

Amrita College of Engineering and Technology

CE

97.75



















CSE

92.75



















EC

131.25



















EE

106



















ME

144.75

95.75







142







Coimbatore Institute of Engineering and Technology

CE

94.75



















CSE

121.25

86.5




84

92.5







EC

97



















EE

89



















IT

146.5

97

130.75




85.5

113.75




MT

147.75

102.5




115.75

96.25







ME

98

96

95.5




94







PSG College of Engineering and Technology

AE (SS)

193.25

191.5

189.75

189.5

162.25

148

115.5

BT(SS)

195

193

194.25

190.5

180.5

189.75

166.25

BM (SS)

194.25

192.5

186.75

190.75

181.25

185




CE

196.25

195.25

194

193.5

185.75

171.75




CSE(SS)

198.5

197.75

194.25

195.5

182.75

173.5

176

CE (SS)

194.5

193.75

189.25

192.5

181

147.75




EC

198.75

198.25

197.25

196.75

190

187

170.25

EE

197.5

197

194.75

195.5

189.25

186.25

176.75

EC(SS)

197.75

197.33

193.75

195.5

186.75

162.5

160.25

EE(SANDWICH)(SS

192.75

191

189

189.5

161.25

164




FT (SS)

188.75

185.75

176.5

174.75

147







IN (SS)

197

196.5

192.75

193.75

175.75

156.25

152

IN(SS)

192.5

191

189

187

164

144.5




ME

198

197

196.25

195.75

188.75

183.25

173.25

ME(SS)

196.75

196.25

194.5

194

181.5

174.5

172.5

ME(SANDWICH)(SS

194.5

192.5

188.5

190.5

164.5

187.5

151.25

MR

194

192

189

189

174

165.25




MR (SS)

190.25

189.25

187.25

187.5

155.25

135.5




PE (SS)

190.5

190

185.75

187.25

164.5

154




PE

194

191.5

189.75

189.25

172.25

159.25




PE(SANDWICH)(SS

189

187

173.5

184.5

151

131




RA (SS)

195.5

193.75

190.25

190.25

163.75

149.75




TT (SS)

187

186

181.5

179

160.75







TT

192.75

190

182

188

165.25

161




Thiagarajar College of Engineering, Madurai

CE

193.5

191.25

188.5

190.5

179.25

179.75

128.25

CSE (SS)

195.5

194.5

191.75

191.25

165.75

164




CE (SS)

189.5

187.75

188

185.25

157.75

118.5




CSE

196.5

195.75

193.75

193.25

179.75

172.25




EC

196.25

195.75

194.25

193.75

188.25

163




EE

195

194.25




192.25

181.5

154.25

157.25

EC (SS)

194.75

194.25

193.25

190.75

170.5

145

98.5

EE (SS)

192.75

191.75

189.25

188.75

164

112.5




IT (SS)

193.75

193.25

191.5

189

156.25

122




ME

194

193.5

191.5

191.25

174.25

175.25




ME (SS)

192.25

191.25

189.25

188.5

163.5

146.75




MT (SS)

191.5

190.75

190

186

154.25

131.5




Sri Sivasubramaniya Nadar College of Engineering, Kalavakkam

BM

192.5

191.5

190.75

187.5

165.25

114.5




CE

192

190.5

189.5

187.75

167.25

117




CH

192.25

190.75

191

186.75

166

155.75




CSE

196

195.25

192

193

176.5

155

151

EC

195.75

194.75

190.75

192.5

177.75

148

153.75

EE

194.25

193.5

191

190.75

172.25

159.75




IIT

195

194.25

190.5

190.5

174

127.5

135.75

ME

194.5

192.75

189.75

190.75

171.5

147.5

176.75
To Check complete list of college and subject-wise cutoff-Click Here
TNEA 2018 Cutoff
| | |
| --- | --- |
| Counselling rounds | Cutoffs |
| Round 1 | |
| Round 2 | |
| Round 3 | |
| Round 4 | |
| Round 5 | |
TNEA Cutoff 2016
| | | | |
| --- | --- | --- | --- |
| S.No. | B.Tech Programmes | Opening marks | Closing marks |
| 1 | | 79 | 199.25 |
| 2 | | 86.75 | 195.75 |
| 3 | | 134 | 157 |
| 4 | | 79.75 | 194.5 |
| 5 | | 87.75 | 197.75 |
| 6 | | 81.75 | 195.75 |
| 7 | Ceramic Engineering | 149 | 193 |
| 8 | | 81 | 198.75 |
| 9 | | 77.5 | 199.25 |
| 10 | | 77.5 | 200 |
| 11 | | 77.5 | 199.75 |
| 12 | | 77.5 | 200 |
| 13 | | 80 | 199.75 |
| 14 | | 119.75 | 182.5 |
| 15 | Environmental Engineering | 104 | 183 |
| 16 | Fashion Technology | 84.75 | 190 |
| 17 | Food Technology | 90.75 | 193.5 |
| 18 | Geo informatics | 181 | 197.25 |
| 19 | Industrial Biotechnology | 99 | 199.25 |
| 20 | Industrial Engineering | 106 | 197.25 |
| 21 | | 77.5 | 197 |
| 22 | | 85 | 187 |
| 23 | Manufacturing Engineering | 166.25 | 197 |
| 24 | | 114 | 195.25 |
| 25 | Materials Science and Technology | 83.75 | 167.5 |
| 26 | | 79 | 177.25 |
| 27 | | 77.5 | 200 |
| 28 | | 79.5 | 198.25 |
| 29 | | 91.5 | 192.25 |
| 30 | | 139 | 197.5 |
| 31 | Mining Engineering | 185.25 | 198.25 |
| 32 | | 94.5 | 190.5 |
| 33 | Petrochemical Engineering | 83.5 | 194 |
| 34 | Petroleum Engineering | 78.75 | 188.75 |
| 35 | Pharmaceutical Technology | 146.25 | 194.75 |
| 36 | Plastic Engineering | 129.25 | 196.5 |
| 37 | Polymer Technology | 89.5 | 182 |
| 38 | Printing Technology | 138.5 | 194.25 |
| 39 | Production Engineering | 82.5 | 197.75 |
| 40 | Rubber Technology | 159.75 | 195.75 |
| 41 | Textile Chemistry | 106 | 188.5 |
| 42 | Textile Technology | 90 | 196.25 |
TNEA 2015 Cutoff of Top Participating Institutes
S. No.

Institutes

Courses

Closing Rank– 2015

(Open Category)

1

Chemical Engineering

4359

2

Chemical Engineering

5241

3

Chemical Engineering

5829

4

Mechatronics Engineering

5963

5

PSG Institute of Technology and Applied Research, Coimbatore

Civil Engineering

6132

6

Rubber Technology

8176

7

Fashion Technology

9019

8

Metallurgical Engineering

9525

9

Fashion and Apparel Engineering

13898

10

Marine Engineering

14471

11

Instrumentation and Control Engineering

19142

12

Fashion Technology

20361
TNEA 2015 Cutoff for Top Branches (Closing Ranks)
S.No.

Courses

Closing Rank – 2015

(Open Category)

1

Aeronautical Engineering

163223

2

Automobile Engineering

163522

3

Biomedical Engineering

151533

4

Chemical Engineering

106726

5

Civil Engineering

163577

6

Computer Science Engineering

163567

7

Electrical and Electronics Engineering

163565

8

Electronics and Communication Engineering

163527

9

Mechanical Engineering

163574

10

Mechatronics Engineering

163526
Anna University, Chennai Updates and Articles
Questions related to Anna University, Chennai
Showing 2660 out of 2660 Questions