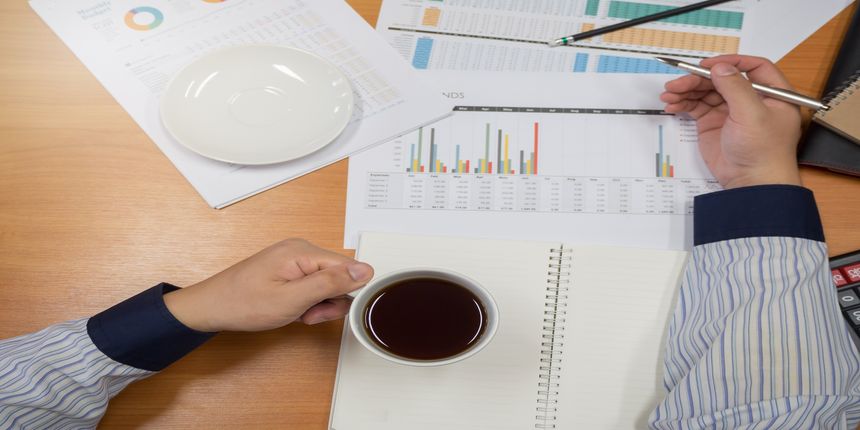 TNEA Cutoff 2019 - Anna University will release the cutoff of TNEA 2019 after the announcement of result. TNEA 2019 cutoff will be the minimum marks required for admission in the participating institutes and the engineering courses offered by them. Therefore, candidates who are seeking admission through TNEA need to score more than or equivalent to cutoff released by the authorities. TNEA cuttoff 2019 will be released in the form of opening and closing ranks for all category candidates. The same will be updates here as soon as released by  Anna University. There are various factors that are taken into consideration to determined the cutoff of TNEA 2019. Parameters like number of seats available, TNEA previous year cutoff trends and more will be taken into consideration while determining it. Candidates can check the previous years TNEA cutoff given below in the article. With the help of cutoff they will be able to estimate the upcoming year cutoff. What candidates need to note is that TNEA cutoff varies from institute to institute, course to course and category to category. Read the full article to know more about TNEA 2019 cutoff: 


Factors Determining TNEA 2019 Cutoff
Compare Colleges
College Comparison based on Courses, Placement, Rank, Fee
Compare Now
Mentioned below are the factors that will be considered while determining the cutoff TNEA 2019: 
Admissions Open Now
Amrita Vishwa Vidyapeetham
B.Tech Admissions 2019 Open | Apply through AEEE | Highest CTC- 25.16 LPA
Apply
Availability of seats in B.Tech programme and participating institutes

Difficulty level of the qualifying exam

Number of candidates who have applied for admission

Previous years cutoff trends 
Previous Year's TNEA Cutoff
TNEA 2019 cutoff is not available yet. Meanwhile candidates can refer to the previous year cutoff. It is for candidates check the cutoff trends as it will enable them to analyse the cutoff for upcoming year. The estimation of TNEA cutoff 2019 will help candidates to calculate their admission chances in its participating institutes of TNEA. Mentioned below tables provide TNEA cutoff for 2018, 2016 and 2015 with each of the B.Tech programmes offered by the participating institutes and opening and closing ranks.
TNEA 2018 Cutoff 
| | |
| --- | --- |
| Counselling rounds | Links to download |
| Round 1 | |
| Round 2 | |
| Round 3 | |
| Round 4 | |
| Round 5 | |
TNEA Cutoff 2016
| | | | |
| --- | --- | --- | --- |
| S.No. | B.Tech Programmes | Opening marks | Closing marks |
| 1 | | 79 | 199.25 |
| 2 | | 86.75 | 195.75 |
| 3 | | 134 | 157 |
| 4 | | 79.75 | 194.5 |
| 5 | | 87.75 | 197.75 |
| 6 | | 81.75 | 195.75 |
| 7 | Ceramic Engineering | 149 | 193 |
| 8 | | 81 | 198.75 |
| 9 | | 77.5 | 199.25 |
| 10 | | 77.5 | 200 |
| 11 | | 77.5 | 199.75 |
| 12 | | 77.5 | 200 |
| 13 | | 80 | 199.75 |
| 14 | | 119.75 | 182.5 |
| 15 | Environmental Engineering | 104 | 183 |
| 16 | Fashion Technology | 84.75 | 190 |
| 17 | Food Technology | 90.75 | 193.5 |
| 18 | Geo informatics | 181 | 197.25 |
| 19 | Industrial Biotechnology | 99 | 199.25 |
| 20 | Industrial Engineering | 106 | 197.25 |
| 21 | | 77.5 | 197 |
| 22 | | 85 | 187 |
| 23 | Manufacturing Engineering | 166.25 | 197 |
| 24 | | 114 | 195.25 |
| 25 | | 83.75 | 167.5 |
| 26 | | 79 | 177.25 |
| 27 | | 77.5 | 200 |
| 28 | | 79.5 | 198.25 |
| 29 | | 91.5 | 192.25 |
| 30 | | 139 | 197.5 |
| 31 | Mining Engineering | 185.25 | 198.25 |
| 32 | | 94.5 | 190.5 |
| 33 | Petrochemical Engineering | 83.5 | 194 |
| 34 | Petroleum Engineering | 78.75 | 188.75 |
| 35 | Pharmaceutical Technology | 146.25 | 194.75 |
| 36 | Plastic Engineering | 129.25 | 196.5 |
| 37 | Polymer Technology | 89.5 | 182 |
| 38 | Printing Technology | 138.5 | 194.25 |
| 39 | Production Engineering | 82.5 | 197.75 |
| 40 | Rubber Technology | 159.75 | 195.75 |
| 41 | Textile Chemistry | 106 | 188.5 |
| 42 | Textile Technology | 90 | 196.25 |
TNEA 2015 Cutoff of Top Participating Institutes 
S. No.

Institutes

Courses

Closing Rank– 2015

(Open Category)

1

Chemical Engineering

4359

2

Chemical Engineering

5241

3

Chemical Engineering

5829

4

Mechatronics Engineering

5963

5

PSG Institute of Technology and Applied Research, Coimbatore

Civil Engineering

6132

6

Rubber Technology

8176

7

Fashion Technology

9019

8

Metallurgical Engineering

9525

9

Fashion and Apparel Engineering

13898

10

Marine Engineering

14471

11

Instrumentation and Control Engineering

19142

12

Fashion Technology

20361
TNEA 2015 Cutoff for Top Branches (Closing Ranks)
S.No.

Courses

Closing Rank – 2015

(Open Category)

1

Aeronautical Engineering

163223

2

Automobile Engineering

163522

3

Biomedical Engineering

151533

4

Chemical Engineering

106726

5

Civil Engineering

163577

6

Computer Science Engineering

163567

7

Electrical and Electronics Engineering

163565

8

Electronics and Communication Engineering

163527

9

Mechanical Engineering

163574

10

Mechatronics Engineering

163526
More like Anna University, Chennai
Questions related to Anna University, Chennai