GATE 2022 Syllabus for Biomedical Engineering (BM)
GATE 2022 Syllabus for Biomedical Engineering (BM) - Candidates can download and check the syllabus of GATE 2022 for Biomedical Engineering now. Students who are preparing for GATE exam are always advised to refer to the GATE 2022 syllabus before they kick start their preparation.

GATE 2022 syllabus for Biomedical Engineering (BM) will consist of the sections and topics that are going to be covered in the upcoming GATE question paper. In the syllabus of GATE 2022 for Biomedical Engineering, there will be questions from general aptitude, engineering mathematics and the Biomedical engineering itself. Candidates should be familiar with the GATE syllabus for Biomedical Engineering because it shall give way on how to prepare for the subject. Along with the syllabus of GATE 2022 for Biomedical Engineering, the candidates may also find the GATE exam pattern and books for reference. Read the full article to know more about GATE 2022 Syllabus for Biomedical Engineering (BM).
Stay up-to date with GATE News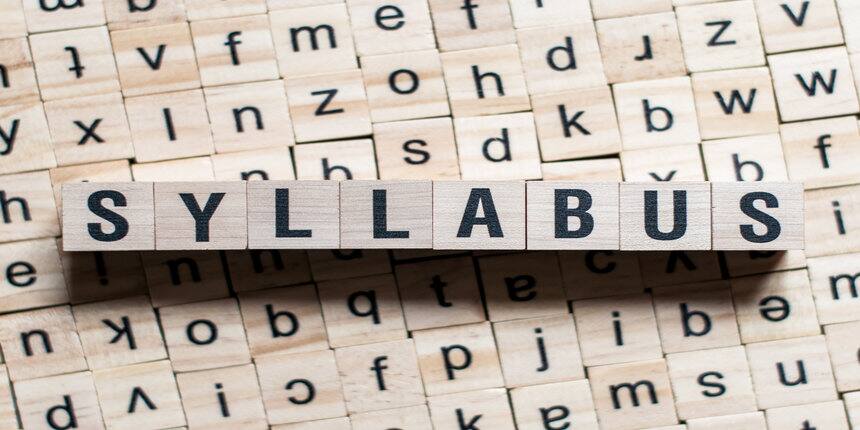 GATE 2022 Syllabus for Biomedical Engineering (BM)
Candidates can check the syllabus of GATE for Biomedical Engineering (BM) from the table given below to know which chapters and topics have to be studied for the examination,
GATE Syllabus for Biomedical Engineering (BM)
S.No

Name of Section

GATE BM Topics

1

Engineering Mathematics

Linear Algebra

Calculus

Differential Equations

Analysis of Complex Variables

Probability and Statistics

Numerical Methods

Linear Regression and correlation analysis

2

Electrical Circuits

Voltage and current sources - independent, dependent, ideal and practical; v-i relationships of resistor, inductor and capacitor; transient analysis of RLC circuits with de-excitation; Kirchoffs laws, superposition, Thevenin, Norton, maximum power transfer and reciprocity theorems; Peak, average and rms values of ac quantities; apparent, active and reactive powers; phasor analysis, impedance, and admittance; series and parallel resonance, realization of basic filters with R, L and C elements, Bode plot.

3

Signals and Systems

Continuous and Discrete Signal and Systems - Periodic, aperiodic and impulse signals; Sampling theorem; Laplace and Fourier transforms; impulse response of systems; transfer function, the frequency response of first and second-order linear time-invariant systems, convolution, correlation. Discrete-time systems - impulse response, frequency response, DFT, Z - transform; basics of IIR and FIR filters.

4

Analog and Digital Electronics

Basic characteristics and applications of diode, BJT and MOSFET; Characteristics and applications of operational amplifiers - difference amplifier, adder, subtractor, integrator, differentiator, instrumentation amplifier, buffer, filters and waveform generators. Number systems, Boolean algebra; combinational logic circuits - arithmetic circuits, comparators, Schmitt trigger, encoder/decoder, MUX/DEMUX, multi-vibrators; Sequential circuits - latches and flip flops, state diagrams, shift registers and counters; Principles of ADC and DAC; Microprocessor- architecture, interfacing memory and input- output devices.

5

Measurements and Control Systems

SI units, systematic and random errors in measurement, expression of uncertainty - accuracy and precision index, propagation of errors; PMMC, MI and dynamometer type instruments; de potentiometer; bridges for measurement of R, L, and C, Q-meter. Basics of control system - transfer function

6

Sensors and Bio-instrumentation

Sensors - resistive, capacitive, inductive, piezoelectric, Hall effect, electro-chemical, optical; Sensor signal conditioning circuits; application of LASER in sensing and therapy. Origin of biopotentials and their measurement techniques- ECG, EEG, EMG, ERG, EOG, GSR, PCG, Principles of measuring blood pressure, body temperature, volume, and flow in arteries, veins and tissues, respiratory measurements and cardiac output measurement.

Operating principle of medical equipment -sphygmomanometer, ventilator, cardiac pacemaker, defibrillator, pulse oximeter, hemodialyzer; Electrical Isolation (optical and electrical) and Safety of Biomedical Instruments.

7

Human Anatomy and Physiology

Basics of cell, types of tissues and organ systems; Homeostasis; Basics of organ systems -musculoskeletal, respiratory, circulatory, excretory, endocrine, nervous, gastrointestinal, and reproductive.

8

Biomechanics

Engineering Mechanics

Hard Tissues

Soft Tissues

Biofluid mechanics

Kinetics of Muscles and Joints

9

Medical Imaging Systems

Basic physics and Instrumentation of medical images in X-Ray, Ultrasound, CT, MRI, PET, FMRI, SPECT, and their characteristics.

10

Biomaterials

Basic properties of biomaterials, biocompatibility, bioactivity, biodegradable materials, Fundamentals of implants and medical devices, drug delivery carriers, scaffolds for tissue engineering
To download the detailed GATE 2022 Biomedical Engineering Syllabus- Click Here
Popular Online Engineering Courses and Certifications
GATE Exam Pattern for Biomedical Engineering (BM)
The given exam pattern of GATE 2022 will be released by the authorities for Biomedical Engineering. Candidates were advised to be familiar with the exam pattern to know more about GATE 2022.
Exam Pattern for GATE 2022 Biomedical Engineering
S.No

Particulars

Details

1

Mode of Examination

Computer-Based Examination

2

Duration

3 Hours (180 Minutes)

3

Types of Questions

Two types of questions will be asked:

Multiple Choice Question (MCQ)

Multiple Select Questions

Numerical Answer Key (NAT) Questions

4

Total Number of Questions

65 Questions

5

Total Marks

100 Marks

6

Sections

There will be three sections in the examination:

Engineering Mathematics

General Aptitude

Biomedical Engineering section

7

General Aptitude Section

This section will be mandatory and consist of 10 questions. 5 of the questions will be of 1 mark and the remaining will be of 2 marks. The total marks of the section will be 15 marks.

8

Marking Scheme

For 1 Mark MCQs - ⅓ mark will be deducted for every wrong answer.

For 2 Mark MCQs - ⅔ mark will be deducted for every wrong answer.

Unattempted questions will be given zero marks

There will be no negative marking


Best Books to Prepare for GATE 2022 Biomedical Engineering (BM)
To prepare for GATE Biomedical Engineering, the candidates were advised to refer to the books listed in the table below.
General Aptitude Books
| | | |
| --- | --- | --- |
| S.No | Name of Book | Name of the Author |
| 1 | Quantitative Aptitude | Harianth |
| 2 | Verbal and Non-Verbal Reasoning | R.S. Aggarwal |
| 3 | Objective English for Competitive Examinations | Hari Mohan Prasad, Uma Rani |
Biomedical Engineering Books
| | | |
| --- | --- | --- |
| S.No | Name of Book | Name of the Author |
| 1 | Introduction to Biomedical Engineering | Domach |
| 2 | Fundamentals of Biomedical Engineering | G.S Sawhney |
Questions related to GATE
Showing 16233 out of 16233 Questions