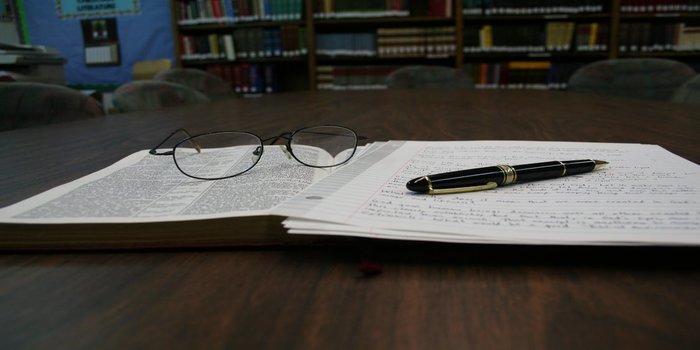 GATE 2019 Syllabus for Chemical Engineering - IIT Madras has released the syllabus of GATE 2019 for Chemical Engineering along with the information brochure. GATE 2019 syllabus for Chemical Engineering consists of the topics and chapters from which the examination questions will be based. Candidates can check the syllabus to prepare for the upcoming GATE examination. By studying the GATE syllabus 2019 for Chemical Engineering, the candidates will be clear about which topics have to be studied for the exam. The syllabus of GATE 2019 for Chemical Engineering has been divided into nine sections. GATE examination will be 3 hours long and candidates will have to answer questions related to General Aptitude and Chemical Engineering. Along with the syllabus, the reference books have also been provided for the candidates. Read the full article to know more information about GATE syllabus 2019 for Chemical Engineering.
Latest: Candidates can now change the selected exam cities in GATE 2019 application form
Admissions Open Now
Manipal Academy of Higher Education
Admissions 2019 OPEN | MAHE #1 Private university in India QS world Ranking
GATE 2019 will be conducted on February 2 & 3 and 9 & 10.
GATE Sample Paper
Download Free Sample Paper for GATE
Download Now
GATE 2019 Exam Pattern for Chemical Engineering (CH) - GATE 2019 is a 3-hour long online examination. The candidates are suggested to check the exam pattern of GATE 2019 to know how the examination will be conducted.
The question paper will have two sections – General Aptitude and Chemical Engineering.

The total number of questions in the exam will be 65.

Multiple Choice and Numerical Answer Type questions will be asked in the question paper.

Virtual calculators will be provided
GATE 2019 Syllabus for Chemical Engineering
Section 1 – Engineering Mathematics

Section 2 – Process Calculations and Thermodynamics

Section 3 – Fluid Mechanics and Mechanical Operations

Section 4 – Heat Transfer

Section 5 – Mass Transfer

Section 6 – Chemical Reaction Engineering

Section 7 – Instrumentation and Process Control

Section 8 – Plant Design and Economics

Section 9 – Chemical Technology
Detailed GATE Syllabus 2019 for Chemical Engineering 
S.No.

Section-wise syllabus

1

Engineering Mathematics

Linear Algebra

Calculus

Differential Equations

Complex Variables

Probability and Statistics

Numerical Methods

2

Process Calculations and Thermodynamics

Steady and unsteady state mass and energy balances including multi-phase, multi-component, reacting and non-reacting systems etc.

First and Second laws of thermodynamics. Applications of first law to close and open systems. Second law and Entropy. Etc.

3

Fluid Mechanics and Mechanical Operations

Fluid statics, Newtonian and non-Newtonian fluids, shell-balances including differential form of Bernoulli equation and energy balance, Macroscopic friction factors, dimensional analysis and similitude, flow through pipeline systems, Particle size and shape, particle size distribution, size reduction and classification of solid particles; free and hindered settling etc.

4

Heat Transfer

Steady and unsteady heat conduction, convection and radiation, thermal

boundary layer and heat transfer coefficients, boiling, condensation and

evaporation; types of heat exchangers, etc.

5

Mass Transfer

Fick's laws, molecular diffusion in fluids, mass transfer coefficients, film, penetration and surface renewal theories; momentum, heat and mass transfer analogies; stage-wise and continuous contacting and stage efficiencies; HTU & NTU concepts; design and operation of equipment for distillation etc

6

Chemical Reaction Engineering

Theories of reaction rates; kinetics of homogeneous reactions, interpretation of kinetic data, single and multiple reactions in ideal reactors, non-ideal reactors; residence time distribution, single parameter model etc.

7

Instrumentation and Process Control

Measurement of process variables; sensors, transducers and their dynamics, process modeling and linearization, transfer functions and dynamic responses of various systems, systems with inverse response, process reaction curve, controller modes (P, PI, and PID); control valves etc.

8

Plant Design and Economics

Principles of process economics and cost estimation including depreciation and total annualized cost, cost indices, rate of return, payback period, discounted cash flow, optimization in process design and sizing of chemical engineering equipments, etc.

9

Chemical Technology

Inorganic chemical industries (sulfuric acid, phosphoric acid, chlor-alkali industry), fertilizers (Ammonia, Urea, SSP and TSP); natural products industries (Pulp and Paper, Sugar, Oil, and Fats) etc.
GATE 2019 Syllabus for Chemical Engineering – Reference Books
S.No

Reference Books

Authors

1.

Basic Principles and Calculations in Chemical Engineering

David M. Himmelblau

2.

Thermodynamics

A Textbook of Chemical Engineering Thermodynamics - K. V. Narayanan.


An Introduction to Chemical Engineering Thermodynamics-J. M. Smith, H. C. Van Ness, M. M. Abbott

3.

Fluid Mechanics

Introduction To Fluid Mechanics (English) 7th Edition (paperback) ... by Yunus A. Cengel, John M. Cimbala

Introduction to Fluid Mechanics- Fox and Mcdonald

4.

Chemical Engineering for GATE

Ram Prasad

5.

Engineering Mathematics

B.S. Grewal

6.

Transport Phenomena

R. Byron Bird, Warren E. Stewart, Edwin N. Lightfoot

7.

Chemical Technology

Dryden's Outlines of Chemical Technology by Gopala Rao M. and Marshall S

8.

Mass Transfer

Mass Transport Phenomena- Christie J. Geankoplis

Mass Transfer Operations-Robert E. Treybal

9.

Heat Transfer

Heat Transfer- Binay K. Dutta

Heat Transfer - Jack Philip Holman

10.

Mechanical Operation

Unit Operations of Chemical Engineering -Warren McCabe, Julian Smith, Peter Harriott

Mechanical Operation For Chemical Engineering by Narayanan C. M. & Bhattacharyya B. C

11.

Chemical Reaction Engineering

Chemical Reaction Engineering- Fogler & Gurmen

Chemical Reaction Engineering- Octave Levenspiel

12.

Process Dynamics and Control

Process Systems Analysis and Control - Donald R. Coughanowr & Steven E. LeBlanc

13.

Chemical Process Control

An Introduction To Theory And Practice- Stephanopoulos.

Process dynamics and control - Seborg, D.E., Edgar, T.F. and Mellichamp, D.A

Plant design and Economics- Peters M. S. and Timmerhaus K. D
GATE 2019 Cutoff for Chemical Engineering (CH)
| | | | |
| --- | --- | --- | --- |
| Year | General | OBC | SC/ST/PH |
| 2018 | 37.8 | 34 | 25.1 |
| 2017 | 44.3 | 39.8 | 29.5 |
| 2016 | 29.7 | 33.1 | 22 |
| 2015 | 27.52 | 24.77 | 18.34 |
| 2014 | 35.14 | 23.43 | 31.62 |
| 2013 | 32.35 | 20.12 | 21.57 |
Questions related to GATE
Related E-books and Sample Papers