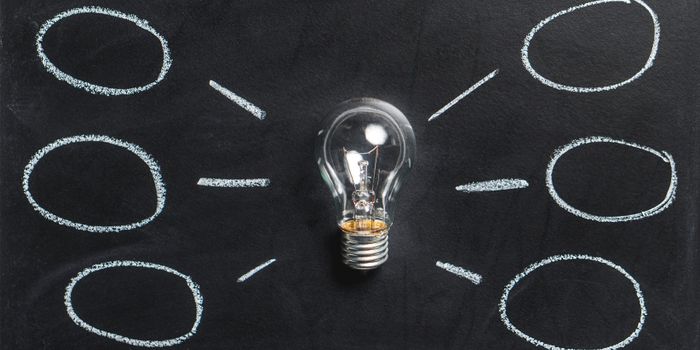 GATE 2019 Syllabus for Electrical Engineering – IIT Madras has released the official GATE syllabus 2019 for Electrical Engineering (EE). The syllabus of GATE 2019 for Electrical Engineering helped candidates appearing for the exam plan their preparation accordingly. The Electrical Engineering paper of GATE 2019 was held on February 9 in the afternoon session (2:30 pm - 5:30 pm). Candidates can refer to the subjects, topics, sections and sub-sections in GATE 2019 syllabus for EE and chalk out the month wise, week wise and day wise strategy to be able to prepare for the exam in a systematic and organised way. This planning will help GATE candidates to utilise their timings in the best possible way. For now, candidates can refer to the previous year GATE syllabus for Electrical Engineering as provided in the article below and start with their preparation. The updated syllabus of GATE 2019 for Electrical Engineering will be provided here as soon as it is released.
Latest: GATE 2019 examination is now over
While preparing, candidates must also follow the exam pattern of GATE 2019 to be able to know the weightage of marks, type and frequency of questions. 
GATE College Predictor with PSU Chances
Know your 2019 admission chances in Colleges/PSUs with this Score
Use Now
GATE 2019 Exam Pattern
Type of Question

There will be two types of questions:

Multiple Choice Questions (MCQ)

Numerical Answer Type (NAT) Questions

Sections

The question paper will have three sections:

General Aptitude

Engineering Mathematics (for XL papers it is Chemistry)

Subject – Specific section

General Aptitude Section

The paper will consist of a mandatory General Aptitude (GA) section which will have 10 questions. 5 of the questions will be of 1 mark and the remaining 5 will be of 2 marks. Therefore, the total marks for this section will be 15 marks.

Marking Scheme

For 1 mark MCQs – 1/3 mark will be deducted for every wrong answer.

For 2 mark MCQs – 2/3 mark will be deducted for every wrong response.

Zero marks will be given for unattempted questions

No negative marking will be done for Numerical Answer Type (NAT) questions

Number of questions to be asked

GATE electrical engineering question paper will have 65 questions of 100 marks divided into three sections.
GATE Syllabus 2019 for Electrical Engineering 
The section wise GATE syllabus 2019 for Electrical Engineering (EE) has been mentioned below. 
Section 1- Engineering Mathematics
Differential equations

Calculus

Linear Algebra

Probability and Statistics

Numerical Methods

Transform Theory

Complex variables
Section 2- Electric Circuits
Section 3- Electromagnetic Fields
Section 4- Signals and Systems
Section 5- Electrical Machines
Section 6- Power Systems
Section 7- Control Systems
Section 8- Electrical and Electronic Measurements
Section 9- Analog and Digital Electronics
Section 10- Power Electronics
Candidates can check the detailed Electrical Engineering syllabus 2018 below.
Reference Books for GATE Electrical Engineering (EE)
S.No. 

Topic

Books 

Author 

1.

Analog

Electronic Devices and Circuit Theory

Boylestad

2.

Control system

Control Systems Engineering

Nagrath and Gopal

3.

Circuit analysis

Transient Analysis Of Electric Power Circuits

Arieh L Shenkmann  and also Chakrabarthi

4.

Digital Circuits

Digital Electronics

Digital Design by M.Morris Mano

5.

Electrical Machine

Electrical Machinery

P.S.Bimbhra

6.

 

 

 

ElectroMagnetics

Elements of Electromagnetics

Engineering Electromagnetics

 

Mathew N. O. Safiku

William .H.Hayt

7.

Engineering Mathematics

Advanced Engineering Mathematics

E.Kreyszig

8.

Power system

Power Systems Engineering

Power Systems

 

Nagrath and Kothari

JB Guptha & CL Wadhwa

9.

Power Electronics

For Beginners- Power  Electronics

Power Electronics

 

10.

Networks

Engineering Circuit Analysis

Hayt and Kemmerly

11

Problem Solving

 GATE Electrical

RK Kanodia

12.

Measurement

Electrical and Electronic

measurement and Instrumentation

AK Sawhney

13.

Signal and systems

Signals and Systems

Signals and Systems

Oppenheim and Wilsky

Nagoor Kani
Candidates can check the qualifying cutoff of EE over the years from the table given below. 
GATE Qualifying Cutoff for Electrical Engineering (EE)
| | | | | |
| --- | --- | --- | --- | --- |
| S.No. | Year | General | OBC | SC/ST/PH |
| 1. | 2018 | 29.1 | 26.1 | 19.4 |
| 2. | 2017 | 25.20 | 25.20 | 16.70 |
| 3. | 2016 | 25.1 | 22.5 | 16.7 |
| 4. | 2015 | 25 | 22.5 | 16.67 |
| 5. | 2014 | 25 | 22.5 | 16.67 |
| 6. | 2013 | 25.74 | 23.17 | 17.16 |
 Students can find below the preparation tips for GATE 2019
Last Minute Preparation Tips for GATE 2019