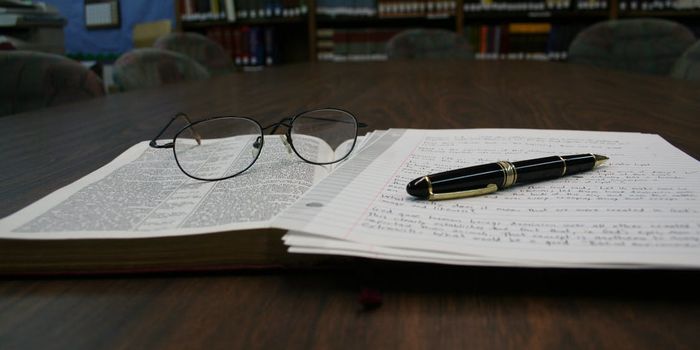 GATE 2019 Syllabus for Aerospace Engineering - IIT Madras, the exam conducting authority has released the syllabus of GATE 2019 for Aerospace Engineering. The GATE 2019 syllabus of Aerospace Engineering (AE) will enable candidates to know about the sections and topics that need to be studied for the preparation. Along with the topics and sections, candidates with the help of Aerospace Engineering syllabus of GATE 2019 will be able to know the important sections that they need to cover and make their study plan accordingly. Candidates can find the GATE syllabus 2019 for aerospace engineering on this page which is divided into core and special topics. According to GATE officials, 90 percent of the questions will be asked from the core topics while the remaining 10 percent will be asked from the special topics.  IIT Madras onducted GATE 2019 exam for all the 24 subjects during February 2, 3, 9 & 10 in online mode. Referring to the syllabus of GATE 2019 for Aerospace Engineering will ensure that aspirants do not miss any important topics. Aerospace Engineering paper of GATE 2019 was held on February 3 in the afternoon session from 2:30 to 5:30 pm. Candidates can check the complete GATE 2019 syllabus of Aerospace Engineering, below.
Latest: GATE 2019 examination is now over
GATE Syllabus 2019 for Aerospace Engineering (AE)
Candidates appearing for GATE 2019 can refer the given below table to know the syllabus for Aerospace Engineering. Candidates must know that section of engineering mathematics is compulsory for all the candidates. Apart from this, the general aptitude section is also mandatory to attempt.
GATE College Predictor with PSU Chances
Know your 2019 admission chances in Colleges/PSUs with this Score
Use Now
GATE 2019 Syllabus for Aerospace Engineering 
S.No.

Sections

Core Topics

Special Topics

1

 Engineering Mathematics

Linear Algebra

Calculus

Differential Equations

Fourier Series

Laplace Transform

Numerical methods for linear and nonlinear algebraic equations

Numerical integration and differentiation

 

2

Flight Mechanics

Basics

Airplane performance

Static stability

Dynamic stability

Euler angles

Equations of motion; aerodynamic forces and moments, stability & control derivatives; decoupling of longitudinal and lateral-directional dynamics; longitudinal modes; lateral-directional modes

 

3

Space Dynamics

Central force motion

Determination of trajectory

Orbital period in simple cases

Orbit transfer

In-plane and out-of-plane

 

4

Aerodynamics

Basic Fluid Mechanics

Airfoils and wings

Compressible Flows

Elementary ideas of viscous flows including boundary layers

Wind Tunnel Testing: Measurement and visualization technique

 

5

Structures

Strength of Materials

Flight vehicle structures

Structural Dynamics

Vibration of beams

Theory of elasticity: Equilibrium and compatibility equations

Airy's stress function

 

6

Propulsion

Basics

Thermodynamics of aircraft engines

Axial compressors

Axial turbines

Centrifugal compressor

 Rocket propulsion

N/A
For detailed GATE Aerospace Engineering (AE) Syllabus - Click here
Books to refer for GATE 2019 Syllabus Aerospace Engineering
To prepare for Aerospace Engineering, candidates can refer the mentioned below books:  
| | | |
| --- | --- | --- |
| S. No. | Books Name | Name of the Author |
| 1. | Fluid Mechanics | R. K. Rajput |
| 2. | Strength of Materials | R.K. Bansal |
| 3. | Aerodynamics, Flight Mechanics | John. D.Anderson |
| 4. | Thermodynamics | Michael Boles; Yunus Cengel |
| 5. | Engineering Mechanics | Bhavikatti |
| 6. | Flight Stability and Dynamics | Thomas Yechout |
GATE Exam Pattern For Aerospace Engineering
Along with the syllabus, candidates must also be well versed with GATE 2019 exam pattern of Aerospace Engineering. Having complete information about the Aerospace Engineering exam pattern of GATE 2019 will help candidates to prepare for the subject more efficiently. The GATE 2019 will be conducted in online mode. There will be multiple choice questions (MCQ) along with the Numerical Answer Type (NAT) questions that candidates need to answer. In the case of MCQs, negative marking will be done if the question is answered incorrectly. For NAT and answered questions, no negative marking will be done.
Read the below-mentioned articles to score high in GATE
Must Read Tips and Tricks to Score High in GATE 2019
Questions related to GATE
Related E-books and Sample Papers