SRMJEEE Preparation FAQs 2018
Candidates who will be appearing for SRM entrance exam can check SRMJEEE 2018 Preparation FAQs in case they have any doubts. The preparation FAQs of SRMJEEE will provide answers to all commonly asked questions by the candidates related to entrance exam. Not only this, by referring to SRMJEEE 2018 Preparation FAQs candidates can also get insight and tips about the entrance exam and how to secure good marks in it. SRMJEEE applicants can refer to this article if they have any other query or doubts regarding the examination or the syllabus. The preparation FAQs of SRMJEEE also informs the candidates regarding the sample papers of the exam and the best books that have to be studied to get good marks Candidates are advised to read the full article on SRMJEEE Preparation FAQs 2018 for detailed information.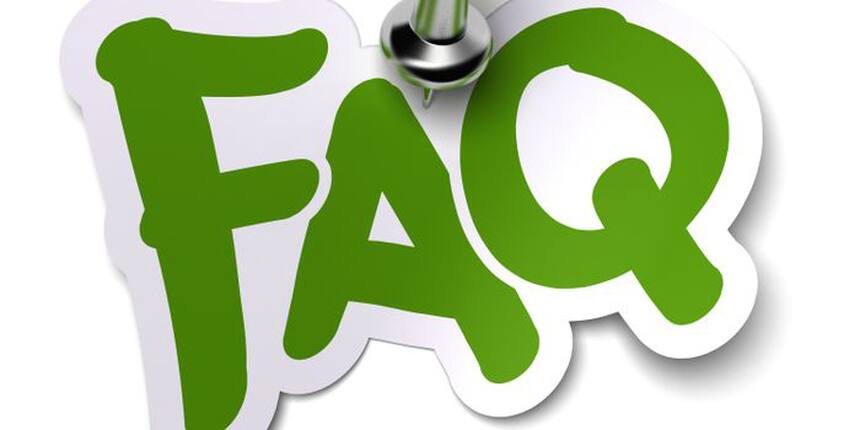 SRMJEEE Preparation FAQs
Q. When should I start my SRMJEEE preparation?
Ans- As syllabus of SRMJEEE is similar to the class 11 and 12, therefore is advisable to start your preparation from class 12 itself as the sooner you will begin, the beneficial it will be.
Q. How much of class XI and XII syllabus comes in SRMJEEE? Can you give me important topics from each?
Ans. According to the past trends, it is seen that more weightage is given to class 12 syllabus, however, it is advisable to give equal importance to both. SRMJEEE question paper is divided into three sections- Physics, Chemistry, and Mathematics. In Physics- heavy weightage is given to current electricity whereas, in Chemistry and Mathematics, chemical kinetics and vectors respectively are given more weightage. 
Q. Is there a difference in JEE Main & SRMJEEE Preparation?
Ans- There is not much difference between JEE Main and SRMJEEE preparation as the syllabus for both the exam is same.
Q. I am unable to prepare for SRMJEEE separately? Should I prepare for only JEE Main & Class 12?
Ans- You can prepare for only JEE Main and class 12 as the syllabus for SRMJEEE is similar to them. However, you should timely keep solving the sample papers and mock test of SRMJEEE to get the flow of it.
Q. What are the best books to prepare for SRMJEEE?
Ans- Here are a few references - 
For Physics- objective book by DC Pandey,HC Verrma
For Chemistry- Inorganic Chemistry- OP Tandon, Organic Chemistry- Himanshu Pandey, Physical Chemistry-P Bhadur, NCERT Chemistry books
For Mathematics- any CET Book, Mathematics book by Amit M Agarwal
Q. How to prepare for SRMJEEE?
Ans- To prepare for SRMJEEE, you should first be thorough with the syllabus. You basic fundamental in all the three subjects should be clear. Apart from this, you should be aware of exam pattern, marking scheme, important topics to be covered, books to refer and much more. Read how to prepare for SRMJEEE 2018 for detailed information.
Q. Which are the important topics for Maths, Physics and Chemistry for SRMJEEE?
Ans- Important topics vary from year to year, therefore, I would suggest to study all the topics carefully. Candidate can get an idea about the important topics by referring previous year sample papers.
Q. Can I crack SRMJEEE if I prepare in 3 months?
Ans- Yes, you can prepare for SRMJEEE in 3 months if you work hard. 
Q. Are Class 12 books enough for SRMJEEE or should you refer to other books?
Ans- Yes, class 12 books are sufficient for SRMJEEE preparation. However, I would suggest you to timely solve sample papers and mock test of SRMJEEE to get a hang on it.
Q. How to prepare for SRMJEEE in the last months?
Ans- You should try to solve maximum of SRMJEEE sample papers and mock test. Also, take proper revision of all the important chapters. Avoid studying any new topics at the last hour. 
Q. Is it good to take coaching for SRMJEEE or should I study at home?
Ans- It depends from individual to individual. If you are one who needs continuous support or someone to push you to study then I would suggest you to go for coaching. Otherwise, if you are the one who likes to study individually, then you don't need coaching. 
Q. What kind of problems are asked in the SRMJEEE exam paper? How to practise for them?
Ans- Time management is the major problem which candidates usually face. Candidate is given 2 hours 30 minutes to solve 105 questions in total. To overcome this, candidate need to solve sample papers and mock test keeping the time in mind.  
---
SRMJEEE Sample Papers FAQs
Q. How to download SRMJEEE sample Papers and from where?
Ans- Click here to download SRMJEEE sample papers 2018.
Q. Where can I get SRMJEEE Online Sample Papers?
Ans- You can get sample papers on the SRM University official website or else you can even click here to download previous year as well as this year sample papers.  
Q. How to practice with online SRMJEEE Mock test and where is it available?
Ans- The online mock or sample test of SRMJEEE is available online. The candidates will have to download the test and attempt it.
Q. Where can I get mock tests and practice papers to prepare for SRMJEEE?
Ans- The mock test and practice papers of SRMJEEE 2018 is available in online from various coaching centres.
Candidates can check the related FAQs of the various stages of the admission process from the table given below:
| | |
| --- | --- |
| Particulars | Related Links |
| General | |
| Eligibility | |
| Application & Admit Card | |
| Exam Pattern/Syllabus | |
| Result/Rank | |
| Counselling | |
Questions related to SRMJEEE
Showing 2113 out of 2113 Questions
SRM Joint Engineering Entrance Exam (SRMJEEE)