How to Crack AEEE 2023? Preparation Tips, Exam Pattern and Detailed Syllabus
How to Crack AEEE 2023?- Amrita Vishwa Vidyapeetham is a private, deemed university in Coimbatore, with six campuses in Tamil Nadu, Kerala and Karnataka. The university offers undergraduate courses in engineering at its Amritapuri, Chennai, Coimbatore and Bangalore campus. Admission in all the campuses is on the basis of a common test called the Amrita Engineering Entrance Exam, commonly known as AEEE.
Stay up-to date with AEEE News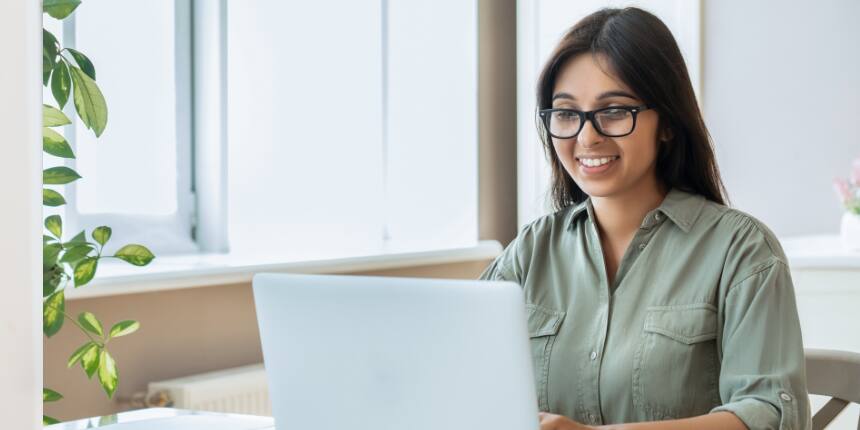 Students aspiring to get admission in Amrita Vishwa Vidyapeetham have to qualify AEEE 2023 exam. The exam is conducted online on class 11 and 12 syllabus of Physics, Chemistry and Mathematics. Candidates are provided here the tips and suggestions on how to crack AEEE 2023 for getting admission to the institute. The suggestions are recorded responses of coaching experts and previous year exam toppers. Read more below about how to crack AEEE 2023 and secure good marks in the exam.
Understand Syllabus and Exam Pattern
Students must begin with understanding the syllabus of AEEE 2023 to have an idea about the topics which will be asked in exam. To get success in cracking AEEE, students need to have a thorough understanding of its syllabus and exam pattern. AEEE syllabus mentions about the topics which are used for making the question papers. Students must also understand the AEEE 2023 exam pattern to know what type of questions are asked in the exam, marking scheme and pattern of questions asked in previous years.
Right Books and Study Material
Candidates preparing for AEEE are advised to select books and study materials wisely as there are many books which are not very useful in preparation. Students must not select books just with fancy name or from foreign authors, instead, do a little bit of research over the internet, check for ratings and reviews. Books you take for AEEE should be having easy language to understand. Take help of teachers of parents in getting the right study material. Students need not have superfluous books and study with books which provide useful information.
Make Time Table for Study
Studying through a time table is an effective way to study and is also good for students to give continuity to their study. Although there are many students who follow a flexible schedule for studies, advice is to make a time table with proper in-between time for break and hobbies. Assign proper time to each and every topic for all the three subjects.
66666666666666666
Study Regularly
Students must study regularly, daily as per the time table or the schedule made by them. Regular study is something which is very important and a sure shot to success. Regularity in studies keep the studies in mind and makes it easy to remember at the time of exam. Students who do not study regularly become stressed and anxious at the time of exam and thus lose patience to score good in the exam.
Revise Every Topic
If any students do not revise the topics he/she has studied then there are chances that they might not be recalled at the time of exam. Revision is equally important as studying. Students are advised to revise the topics regularly after studying. It is advised to revise the topics studied the previous day on the next day before studying any new topic and also revise all topics on Sunday studied in a week.
Regularly Practise Mock Test
The preparation of the exam through mock tests helps students to analyse their preparation level, strong and weak points, time being taken to solve questions and the complete exam. Mock tests and sample papers are very helpful in the preparation of exams. AEEE mock test are designed in a way to make students understand the real exam. Solving mock tests will also help students get rid of fear of appearing in the exam.
Stay Focussed
Focus in study is very important in the preparation of any exam. There are chances that students might lose focus or get bored of study after a certain period of time. For this situation. students are advised to practise yoga and meditation, talk to the family members and friends to stay happy and motivated. Remember, no great achievement is possible without hard work, determination and dedication.
Questions related to AEEE
Showing 2533 out of 2533 Questions