JEE Main 2023 Preparation Strategy for Phase 1, 2: Here's How to Prepare & Plan
NTA has announced the JEE Main 2023 exam dates. National Testing Agency (NTA) will conduct JEE Main 2023 in two sessions. The JEE Main 2023 session 2 will be held on April 06, 08, 10, 11, 12, 2023, while session 1 was held on January 24, 25, 28, 29, 30, 31, and Feb 1, 2023. With two attempts in JEE Mains 2023, candidates with fewer scores on the first attempt can improve their scores on the next attempt. To take the maximum benefit, candidates need the NTA JEE Main preparation strategy 2023 for phase 1 & 2 exams. With the help of a preparation strategy of IIT JEE Main 2023 for phase 1 & 2, candidates can boost their skills and learning techniques.
Latest Updates for JEE Main
Stay up-to date with JEE Main News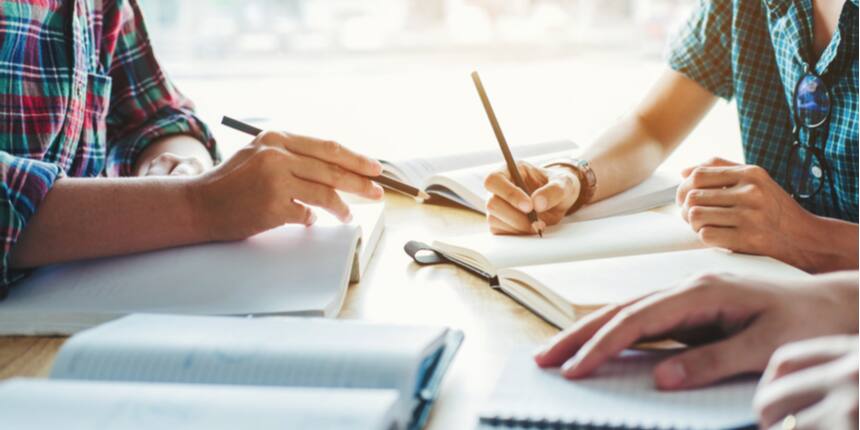 Also, candidates must have JEE Main preparation tips, a timetable for JEE Main preparation 2023, and knowledge of the best books for JEE Main. Along with the attempts, as per the new JEE Main 2023 Exam Pattern, there will be a total of 90 questions out of which candidates have to attempt 75. Thus, to score well in the JEE Main exam with a good score, check how to prepare for JEE Main for Phase 1, & 2 exams.
JEE Main 2023 - Important Information
The important thing which all candidates must know is that JEE Main syllabus 2023 remains unchanged in spite of the reduction in class 11 and 12 syllabi by CBSE and several state boards. Candidates have to study the full syllabus including topics that have been removed for board exams. NTA has released the detailed JEE Main 2023 syllabus on its official website and the same is provided here. For deciding the candidates' rank in IIT JEE Main 2023, the best score of all the attempts a candidate appears in will be taken.
Also check:- JEE Main Sample Papers
Colleges Accepting JEE Main Scores
JEE Main 2023 Phase 1 & 2 Preparation Plan
With two attempts in hand, JEE Main aspirants have higher chances of fulfilling their dream of studying in NITs, IIITs, and GFTIs. Besides everything else, what is most important is JEE Main 2023 preparation strategy for phase 1, & 2 exams. Careers360 provided specially crafted JEE Main study plans by coaching experts as well as tips and IIT JEE preparation tips by JEE Main Toppers. Check these tips below
Study complete JEE Main syllabus 2023
The first and foremost thing a candidate should do is to cover the entire syllabus of JEE Main. This will make sure that nothing in the JEE Main comes from anything which you have not studied. It will also increase your chances of scoring more marks. However, completing the entire syllabus requires time. For this, candidates should start studying early, from class 11 and at the beginning of class 12. Also, make a study plan and divide out hours of study so that every subject is studied regularly. Moreover, candidates can download the IIT JEE Main 2023 syllabus pdf to check the syllabus and prepare accordingly
Study Regularly
Regularity in studies is very important to clear the JEE Main 2023. To study regularly, make a JEE Main 2023 timetable for your daily studies and allot time for all three subjects. Study all three subjects daily as it will ensure that the complete JEE syllabus is covered on time.
Practice previous year papers
As part of JEE Main preparation strategy 2023, students must solve the previous year JEE Main question papers to understand their preparation level. It will help candidates in understanding how questions have been asked in previous years, the difficulty level of questions, and topics with weightage. Practicing the previous year question papers will also help in your JEE preparation level and evaluate how much you need to study.
Revise the complete syllabus before exam
It is a must to revise the complete syllabus of JEE Main 2023 before the exam. The revision will ensure that everything you have studied in your course of study for JEE Main preparation strategy 2023 is recalled to the fullest and you answer everything correctly during the exam.
Solve mock test papers
IIT JEE Main mock tests will be officially released by NTA and are available on the official website jeemain.nta.nic.in. Every candidate must practice JEE Main mock tests to evaluate their preparation and find out their strong and weak points. Students can also practice mock tests from the NTA mobile app - National Test Abhyas.
Practice time management
Many students face poor time management during the exam hence it is the most important pillar of JEE preparation strategy for phase 1 & phase 2. This makes them anxious and performs poorly in the exam. Candidates must note that as the exam is of three hours duration, you have to give a fixed time to every question. If any question is taking longer than what is needed, skip it and solve the next question.
Top Colleges in India offering Engineering Courses
Questions related to JEE Main
Showing 126420 out of 126420 Questions