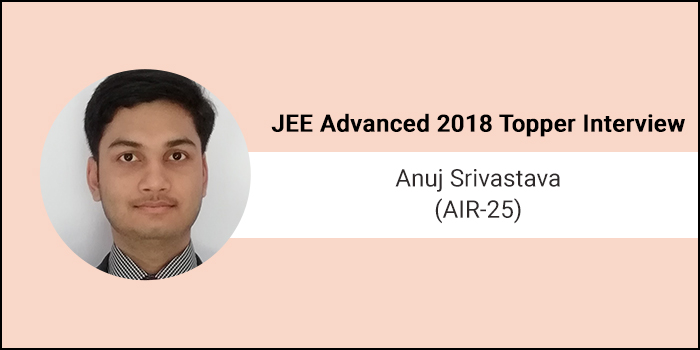 Nurturing a dream to pursue programming, Anuj Srivastava is a step closer to achieving it in reality. Having secured All India Rank of 25 in the highly competitive JEE Advanced examination, Anuj is now planning on fulfilling his passion of studying Computer Science Engineering. Anuj expresses his gratitude to his parents and teachers for providing him undying support during the preparation period. Quoting his life to be quite stress free, Anuj believes that all things will trickle down to a happy ending if done right and smartly. As a JEE Advanced Topper 2018, Anuj advises all future aspirants to study smart and efficiently. To know more, read the full interview of JEE Advanced 2018 topper Anuj Srivastava.
JEE Advanced Sample Paper
Download Free Sample Paper for JEE Advanced
Download Now
Careers360: Congratulations for your outstanding performance in JEE Advanced 2018! What was your reaction upon knowing your rank?