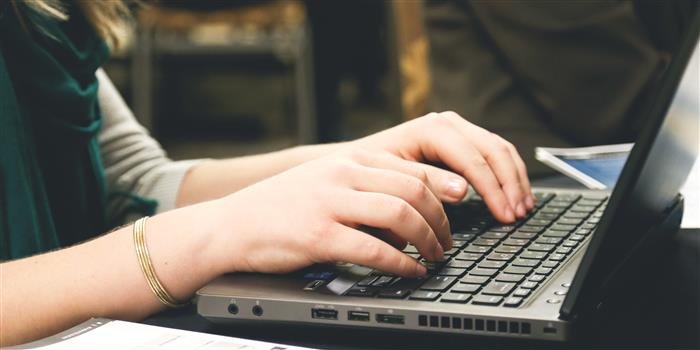 UPESEAT Admit Card 2019 - University of Petroleum and Energy Studies (UPES) will not release the admit card of UPESEAT 2019. The practice of using admit card has been done away with by the University which is holding the examination Computer Based Test mode only. Moreover, the facility of appearing from anywhere has been announced by the authorities which means a candidate can attempt from anywhere provided he/she has a well established internet connection and a web camera. The link for the examination will be sent a day prior to the scheduled date of exam to the registered email address of the candidates.  The university has not yet clarified details regarding the exam centres and the same will be updated as soon as it has been clarified from the authorities of UPESEAT. Candidates can check this article for details regarding the new guidelines pertaining to the admit card of UPESEAT 2019 and the policy enforced therein.
Latest – UPESEAT 2019 Application Form Released! 
UPESEAT Sample Paper
Download Free Sample Paper for UPESEAT
Download Now
UPESEAT Admit Card 2019 - Important Dates
| | | |
| --- | --- | --- |
| S.No. | Events | Dates (Tentative) |
| 1 | Last date to submit UPESEAT 2019 Offline Application Form | April 25, 2019 |
| 2 | Last date to submit Online Application Form | April 25, 2019 |
| 3 | Test Link to be sent to registered Email ID | One day prior to the exam day |
| 4 | UPESEAT 2019 (CBT only) | April 29 - May 5, 2019 |
To fill the UPESEAT 2019 Application Form - Click here Or Apply from the window given below:
Requirements before attempting the UPESEAT 2019 examination
Candidates are required to have the following before attempting the examination:
Computer in a working condition

Well established internet connection

Working web camera

Access to the registered email address
Steps to attempt the UPESEAT 2019 examination:
Open the Registered Email address and search for the link received for UPESEAT 2019 examination

Click on the Link received

Log in using the credentials as entered while registering

Attempt the Examination in the stipulated time

Submit after completing the Test
UPESEAT Test Centres 2019
The university till last year conducted the examination in various test centres of UPESEAT 2019. This year, there has been a change in the pattern of conducting the test. Candidates will be able to attempt the examination from anywhere provided the candidate has a computer with a web camera and well established internet connection to attempt the test. There is not much information regarding the UPESEAT 2019 exam centres, if released, the same will be updated on this page. Candidates can refer to the below mentioned last year's list of exam centres of UPESEAT.
UPESEAT 2019 Test Centres
| | | | |
| --- | --- | --- | --- |
| Name of the City | Test City Code | Name of the City | Test City Code |
| Agra | 11 | Jalandhar | 37 |
| Ahmedabad | 12 | Jammu | 38 |
| Allahabad | 13 | Jodhpur | 39 |
| Bangalore | 14 | Kanpur | 40 |
| Bhagalpur | 15 | Kolkata | 41 |
| Bhopal | 16 | Kota | 42 |
| Bhubaneshwar | 17 | Karnal | 43 |
| Bareily | 18 | Lucknow | 44 |
| Chandigarh | 19 | Mumbai | 45 |
| Chennai | 20 | Meerut | 46 |
| Cochin | 21 | Muzaffarpur | 47 |
| Dehradun | 22 | Nagpur | 48 |
| Delhi | 23 | Noida | 49 |
| Dhanbad | 24 | Patna | 50 |
| Faridabad | 25 | Pune | 51 |
| Gaya | 26 | Raipur | 52 |
| Ghaziabad | 27 | Ranchi | 53 |
| Guwahati | 28 | Rohtak | 54 |
| Gurgaon | 29 | Shillong | 55 |
| Gorakhpur | 30 | Siliguri | 56 |
| Gwalior | 31 | Trivandrum | 57 |
| Haldwani | 32 | Udaipur | 58 |
| Hyderabad | 33 | Varanasi | 59 |
| Indore | 34 | Vishakhapatnam | 60 |
| Jabalpur | 35 | Vijayawada | 61 |
| Jaipur | 36 |   |   |
Questions related to UPESEAT
Related E-books and Sample Papers