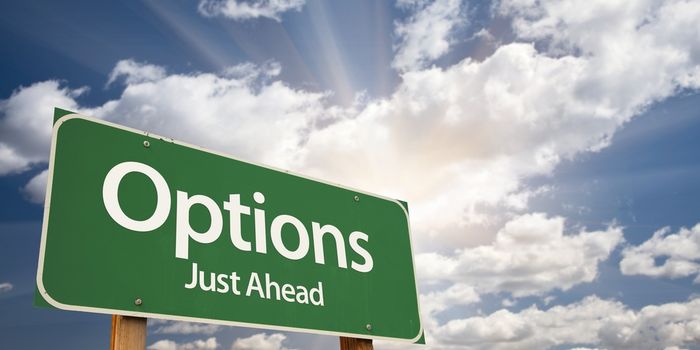 What after JEE Main Result? - Will I qualify JEE Main 2018?, If I clear the entrance exam, how can I apply for JEE Advanced? What after the result of JEE Main?, What is counselling process? Will I make it to IITs and NITs. If not IITs and NITs ,what are the other options? Gosshh! These questions might be haunting all the candidates who have appeared or will be appearing for JEE Main 2018. The offline entrance exam, JEE Main was conducted on April 8. While, online exam was held on April 15 and 16. After the D'day, JEE Main 2018 result is the most awaited event for the JEE aspirants as this answers all the above questions. Candidates don't need to stress themselves much. Through this article, Careers360 brings all options in one place what options are there after JEE Main result. What are the other entrance exams they can apply for? Which college or University accepts JEE Main score? and so on. Read the full article to know, what after JEE Main2018 result?
JEE Main Sample Paper
Download Free Sample Paper for JEE Main
Download Now
What After JEE Main 2018 Result?
The national level engineering entrance exam, JEE Main 2018 saw the registration of around 11,48,000 candidates. The entrance exam is conducted for admissions to under graduate engineering programmes into 31 NITs, 23 IIITs and 23 CFTIs. Not only this, JEE Main is the gateway for JEE Advanced 2018. By qualifying which candidates are eligible for admissions to 23 IITs. In short, its a curial entrance exam for every budding engineer as based on the JEE Main 2018 result, candidates can plan their next step. So first step after the declaration of JEE Main result is:
Check the qualifying cutoff
After the declaration of JEE Main 2018 result, the first thing that candidates need to do is to check the qualifying cutoff. For those who are unaware about the cutoff, it means that candidates having a lower rank than JEE Main 2018 cutoff (for a particular course/institute) will not be considered for admission. JEE Main 2018 cutoff is released by JAB. This cutoff will allow candidates to know their chances of admission into NITs, IIITs and GFTIs. Apart from this, JAB also announces the qualifying cutoff of JEE Main for JEE Advanced 2018.
So, the next step after checking the qualifying cutoff is
Gear up for JEE Advanced 2018
JEE Advanced, a gateway to get admissions into premium institutes like IITs. JEE Advanced 2018 was conducted on May 20 in online mode for the first time. The application form of JEE Advanced 2018 was available from May 2 for all the eligible candidates. To prepare for the entrance exam, candidates must be thorough with the syllabus. Not only this, they can even practice JEE Advanced 2018 mock test to check preparation level.
To take JEE Advanced 2018 mock test- Click here
All set for JoSAA Counselling 
Don't be disheartened, in case you have missed the cutoff required for JEE Advanced as JoSSA counselling is there for the rescue. JoSSA 2018, centralized counselling for JEE Main and Advanced to get admissions to top engineering colleges. Through JoSSA, qualified candidates will be eligible for admissions into 100 participating institutes. Over 34,000 undergraduate engineering seats will be available for JEE Main and Advanced qualified candidates in the participating institute like IITs, NITs, IIITs and GFTIs. The registrations process for JoSAA 2018 start from June 15, 2018. So, all the qualified candidates need to keep a tab on
To get the complete list of institutes offering admission under JEE Main 2018- Click here
Don't lose hope! Other entrance exam are still there
JoSSA counselling failed to give option that you desired for? Other  entrance exam are still there which can given you better options. There are various private engineering institutes that also provide admissions to all JEE Main qualified candidates. These institutes also have their own entrance exam like SRMJEEE, BISAT, AEEE, MU OET and so on. The counselling process will be held for all the candidates and based on their merit or score obtain in entrance exam, admissions will will be provided to them. Mentioned below are the few names of private colleges that will offer admission on the basis of JEE Main 2108.
Private Colleges Accepting JEE Main Scores
| | |
| --- | --- |
| S.No | Name of the Institutes |
| 1 | |
| 2 | |
| 3 | |
| 4 | |
| 5 | |
Try for state entrance exam
Apart from JEE Main, candidates can also apply for state entrance exams like- KEAM, KCET, MHT CET, AP EAMCET etc. Through state level entrance exam, candidates can gets admission into some of the top engineering colleges of respective states. Not only this, candidates can also get the advantage of their domicile. If opted for state exams, then start preparing for the counselling procedure. Not only each state provides a wide range of engineering institutes, but they also provide reservation to the candidates belonging to other states too.
Get admission in state through JEE Main Score
Apart from state entrance exam, there are certain states that offer admissions based on the JEE Main score. Some states in India does not conduct any entrance exam and offer admissions on the basis of candidates' JEE Main Rank. According to the figures there are more than 1,100 engineering colleges in these states that accept JEE Main 2018 Rank for admissions. Mentioned below are the some states offering admission through JEE Main scores:
To get the detailed information about the State B.Tech admissions through JEE Main- Click here
Questions related to JEE Main
Related E-books and Sample Papers